In this research article, we will analyze the trends followed by large-cap funds and we will also explain why large-cap funds haven't recovered, even though nifty 50 values have.
What is Nifty 50?
The NIFTY 50 index is India's benchmark broad-based stock market index, for the Indian equity market.
Nifty is owned and managed by India Index Services and Products (IISL), which is a wholly owned subsidiary of the NSE Strategic Investment Corporation Limited.
The Nifty 50 is a group of 50 stocks that were most favored by institutional investors in the 1960's and 1970's. Companies in this group were usually characterized by consistent earning growth and high P/E ratios.
[gmf-large-cap-funds]
Are There Similarities Between Nifty Fifty and Large-Cap Stocks?
Today's Large-Cap Funds in several ways resemble the nifty fifty stocks of prior decades.
You must be wondering how that is possible.
Large-Cap funds primarily comprise of Blue-chip stocks, which are nationally recognized, well-established, and belong to mega companies like Infosys, Reliance, HDFC, ICICI Bank, TCS, IBM, Tata Motors and Wipro.
Dominant in their respective industries, many of these names overlap with those in the nifty fifty.
Blue-chip stocks represent highly reputable brands and have survived multiple downturns in the economy over the years.
Who Invests in Large-Cap Funds?
Investors with a low-risk profile (e.g. more conservative or potentially older investors, nearing retirement and looking for stability) often place their assets in large-cap funds.
These are excellent options for capital preservation.
Steady dividend payment provides a stream of income if the investor does not have a salary and also protects the portfolio against inflation.
Analysis
For our analysis we have chosen 3 best performing large-cap funds, they are:
3.Mirae India Asset Opportunity Fund.
We have analyzed the NAV values from 1st January 2018 -1st June 2018.
On the basis of this understanding, we can say that a large portion of the large-cap fund's holding is a part of the nifty 50 list.
Then again, a big question arises.
If the Nifty 50 values have stabilized since its drop in January of 2018, why haven't large-cap funds recovered?
This is because the large-cap mutual funds have a small percentage of mid-cap funds in their holdings too.
Amount of Mid-Cap Stocks Present in Each Large-Cap Fund: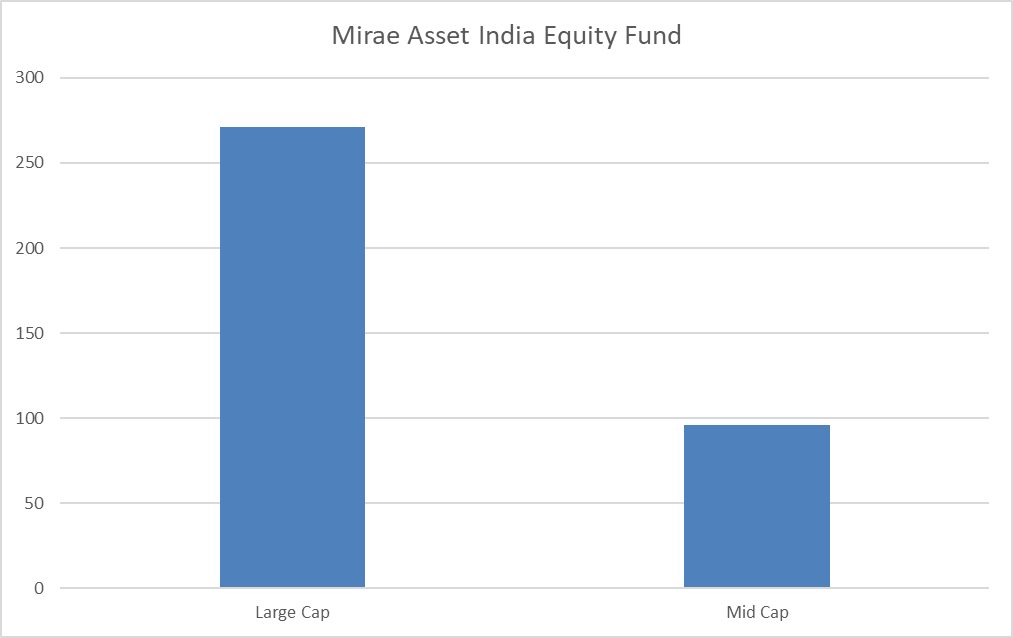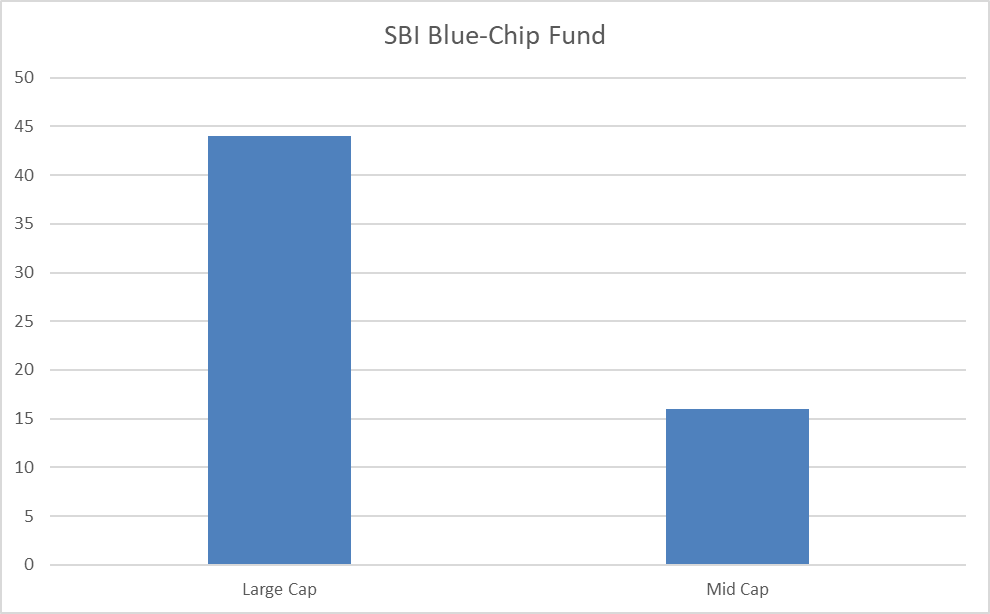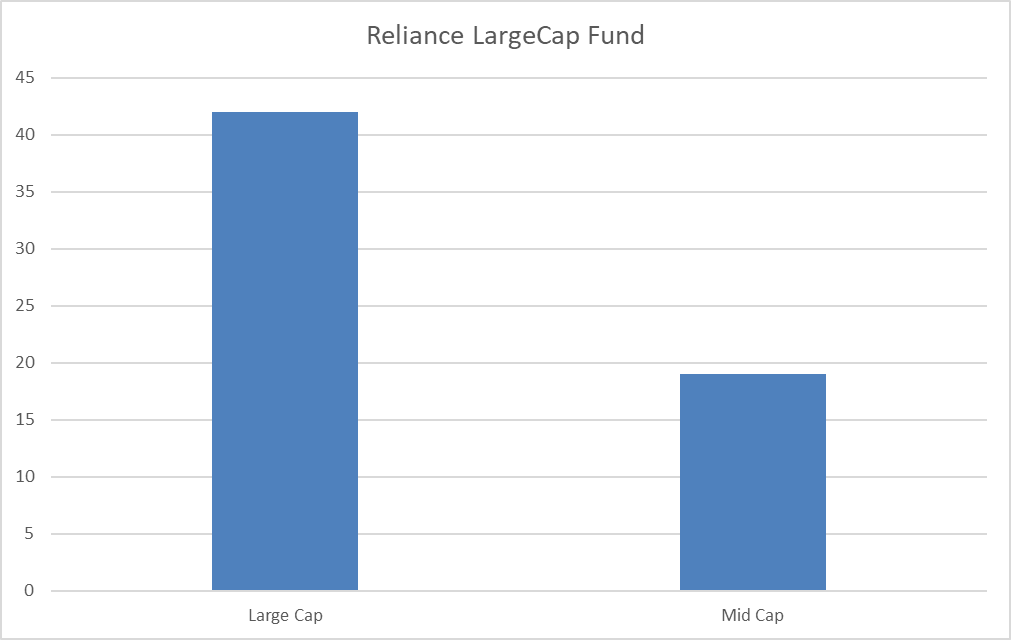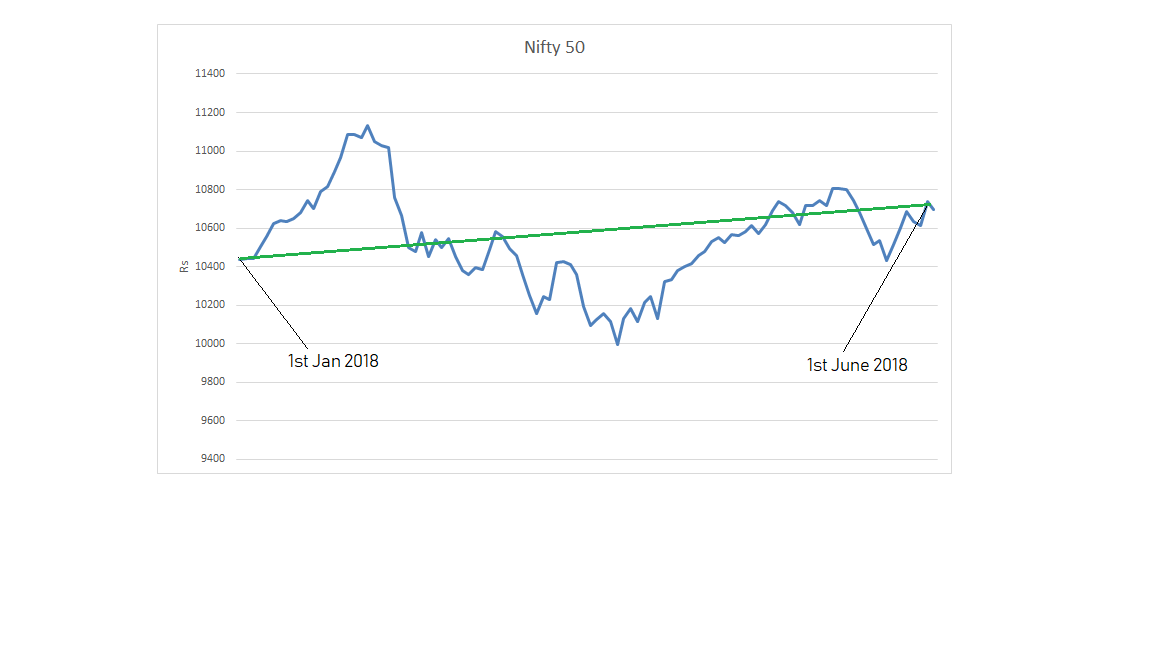 Observation
From the above graphs, we clearly observe that large-cap funds have a small percentage of mid-cap funds in Their holdings.
This is because large-cap stocks are comparatively less risky and do not produce high returns.
But on the other hand, mid-cap stocks are comparatively riskier and hence, have a higher rate of return.
The mid-cap stock's percentage is very low because the loss if occurred, must not affect the returns of the mutual fund as a whole.
These mid-cap stocks take a longer time to recover when compared to large-cap stocks. We need to wait for at least a year to see mid-caps stabilizing.
Why Do Large-Cap Stocks take Longer Than Nifty 50 Recover?
The presence of Mid-Caps stocks in Large-Cap Funds are important because they provide a certain amount of risk factor which will lead to an appreciable return in the future.
This is the reason why large-cap funds perform better than index Funds.
But, the disadvantage of having mid-cap stocks is that the funds take a longer time to recover when the market is low.
Hence, a smart investor always looks at the percentage of mid-caps in a large-cap fund's holdings to make sure that it is in line with his/her risk appetite so that the fund will produce appreciable returns and also recover in case the market is down.
Happy investing 🙂
Disclaimer: The views expressed in this post are that of the author and not those of Groww