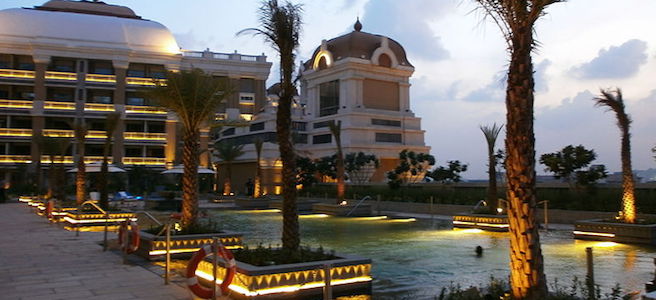 Indian Tobacco Company or ITC Limited is a household name in India.
Products from ITC Limited touch our day to day lives in so many ways that it is difficult to have not come across this huge brand name.
ITC is a 100+-year-old brand in India. This fact alone has got a lot to give away about the stature of this brand. With so many years comes a huge legacy and a very good one at that.
It goes by the line- '100 inspiring years'. When we go through and understand the journey that ITC has been through, we realize how true it is.
The brand has not only seen many economic cycles, many ups, and downs, but also India's struggle for independence and its growth from thereon.
ITC is a brand that not only our parent's generation but also our grandparents would be aware of.
Starting from a modest one product background, the company has come a long way and now boasts of a plethora of diversified businesses.
Let us delve deeper into what this company is all about and how its future looks like.
ITC Limited's share price as of writing this is ₹296.
Almost 15 years ago, the share price of ITC Limited was around ₹15.
That's almost 20 times increase in about 15 years. Excellent from an investment perspective.
If you would have invested only ₹15,000 in 2001/2002; your investment would have become worth around ₹3,00,000 in 2018.
It must be noted that share prices in the above chart have been adjusted to reflect the stock split & issue of bonus shares in September 2005. It is also adjusted for the issue of bonus shares in August 2010 and July 2016.
ITC: Key financial highlights
Over the last 20 years, ITC has grown in scale and size to become one of the largest brands in the country.
It has expanded its business exponentially and increased its revenue multi-fold. ITC has provided returns to its shareholders at an astounding CAGR of over 20% in the past 20 years.
Let us have a look at the key financial figures and compare them from 1996 to now.
 

1996

2018

Net Revenue
2536
39,255
PBIT
536
16,525
Profit After Tax
261
11,223
Capital Employed
1,886
53,336
Market Capitalization (as on march 2018)
5,571
3,12,308
CAGR in Total Shareholder Returns in the period 1996-2018: 22.4%
ITC: brand leadership
ITC has a plethora of brands which command market and brand leadership in their respective area of offerings. Many of these brands are multi-crore brands and some are just shy of this mark.
Some of the ITC brands with one of the highest consumer spends are:
Aashirvaad: ₹ 4,000 crore; No.1 in branded atta
Sunfeast: ₹ 3,500 crore; No.1 in premium cream biscuits
Bingo!: ₹ 2,000 crore; No.1 in bridges segment of snack foods
Classmate: over ₹ 1,000 crore; No.1 in notebooks
YiPPee!: over ₹ 1,000 crore; No.2 in noodles
Mangaldeep: over ₹ 500 crore; No. 1 in dhoop and No.2 in agarbatti
This illustrates the superiority of the ITC group of companies. They have attained a market leadership position in a lot of their brands.
ITC Limited: in mutual funds
ITC boasts of a magnificent shareholder return year over year, that too, consistently year-over-year.
In this context, it is natural for the stock to be a favourite among the mutual fund managers. According to reports, ITC Limited stock is present in the portfolio of over 400 different mutual fund schemes.
Next time you look at the holding of a mutual fund portfolio, search for ITC Limited. There is a good chance that you will fund it there.
It is among one of the top large-cap stocks that is widely held in an average mutual fund portfolio. This means that if you pick a large-cap or multi-cap mutual fund scheme, there is a good chance that ITC Limited is present in its Top-10 holdings.
Other famous and widely held stocks popular among mutual fund schemes and managers are HDFC Bank, Reliance Industries Limited, State Bank of India, Infosys Limited, TCS, Maruti Suzuki and L&T among others.
Institutional shareholding, including mutual funds, makes up for about 55% of the total number of shares for ITC Limited.
A few popular mutual funds which have ITC Limited in their portfolio are-
Mirae Asset India Opportunities Fund: ITC Limited holds 3% of the total assets of this ₹10,000 crore fund
SBI Bluechip Fund: ITC Limited holds almost 5% of the total assets of this ₹18,000 crore fund
Birla Sunlife Balanced 95 Fund: ITC Limited holds almost 2% of the total assets of this ₹14,000 crore fund
There are many more mutual fund schemes which hold ITC Limited in their portfolio. This goes on to show, how stable and trust-worthy this stock has become.
ITC: rise to glory
In order to capture the growth of the company, we shall divide the journey into various parts. ITC is a huge conglomerate with diversified business divisions.
The divisions are as follows- FMCG (cigarettes and cigars, foods, personal care, education and stationery, lifestyle retail, safety matches, and agarbattis), hotels, paperboards and specialty papers, packaging, agribusiness and IT.
Are you thinking how can one company indulge in so many diversified businesses? It's amazing, isn't it?
We will cover each of the above-mentioned division individually. This will help readers in connect the dots. It would also help you in realizing the vision of the company and the rationale behind various decisions.
ITC Limited: early growth phase
Very early in the company's life, the company had hit a home run with the decision of backward integration: Packaging and Printing business.
ITC's Packaging & Printing Business was set up in 1925. A backward integration for ITC's cigarettes business, this was a very strategic decision and a crucial one at that. This business, today, boasts of being one of the most sophisticated packaging houses in India.
The packaging and printing business perfectly complimented ITC's vision for through the first six decades of the Company's existence. During this time, the company was primarily devoted to the growth and consolidation of the cigarettes and leaf tobacco businesses.
The long-term vision and ability to diversify marked the beginning of this great brand. As time would tell, this proved to be a master-stroke.
Not only that, but this decision also set a precedent for a chain of other decisions to diversify the businesses of the company.
ITC Limited: hospitality business
1975 marked the beginning of a new era for the company. In a surprising but welcome move, the Company ventured into and launched its Hotels business.
This diversification was accomplished with the acquisition of a hotel in Chennai. Post-acquisition the name of the hotel was strategically re-named as 'ITC-Welcomgroup Hotel Chola' (now renamed and famous by the name of My Fortune, Chennai).
It gives an immense sense of pride to know that the objective of ITC's entry into the hotels business was with the intent of creating value for the nation.
ITC chose to diversify into the, radically different, Hotels business owing to the potential to earn high levels of foreign exchange. Along with that it would also serve the country to create tourism infrastructure and generate large scale direct and indirect employment.
It would not be wrong to say that, once again, the vision of the company was praise-worthy.
Coming to the present time, ITC's Hotels business has grown exponentially. With over 100 owned and managed properties spread across the country, ITC has occupied a leadership position in the Hotel business.
There are 4 brands under the ITC Hotels umbrella, namely – Luxury Collection, WelcomHotels, Fortune Hotels, and WelcomHeritage. Most of the readers must have definitely come across and probably stayed in some of the other ITC property.
ITC Hotels business was not only restricted to operate within India. After the domestic success, came the turn for international expansion. This was effected with the help of a premium luxury hotel in Colombo, Sri Lanka.
Moreover, ITC Hotels also recently tied up with RP Group Hotels & Resorts to manage 5 hotels in Dubai and India.
With the venture into the Hotels business, the ITC group entered into the right business at the right time. They had the vision for it and it did prove to be a successful venture.
ITC Limited: paperboards business
A couple of years after entering the Hotels business, ITC made another business diversification decision.
This time, in 1979, ITC group of companies entered the Paperboards business. This was done by the way of promoting ITC Bhadrachalam Paperboards Limited.
Most of you must have used or come across Classmate text books.
Did you know that the Classmate brand belonged to the ITC umbrella?
Looking back, Bhadrachalam Paperboards was amalgamated with the Company effective March 2002. Post the amalgamation, it became a Division of the Company and was known as Bhadrachalam Paperboards Division.
Paperboards & Specialty Papers Division, as it is commonly referred to as today, came into existence in November 2002. This came into being after the division was merged with the Company's Tribeni Tissues Division.
ITC paperboards' technology and quality is comparable to the best in the world.
Paperkraft was launched in 2002 as a line of premium range of notebooks. Paperkraft offers a diverse portfolio in the premium executive stationery and office consumables segment.
Classmate range of notebooks was launched in 2003, under this umbrella. Classmate has become India's largest notebook brand.
In another strategic move to provide a fillip to this division, in 2004, ITC made an acquisition. It acquired the paperboard manufacturing facility of BILT Industrial Packaging Co. Ltd (BIPCO), near Coimbatore, Tamil Nadu.
This move helped ITC improve customer service with a reduced lead time and a wider product range.
At present, the Paperboards & Specialty Papers Division has 4 business units. These are – unit Bollaram, unit Kovai, unit Tribeni and unit Bhadrachalam.
ITC Limited: lifestyle business
Heard of Wills Lifestyle?
John Players?
No marks for guessing which brand they belong to.
The obvious answer is- ITC Limited, under its lifestyle retail business.
In 2000, ITC by the way of Wills Sport started its lifestyle venture. ITC extended its play in the popular Lifestyle Retailing business segment with its men's wear brand, John Players, in 2002.
In 2006, Wills Lifestyle became title partner of the Wills Lifestyle India Fashion Week. It is the country's premier fashion event. This move helped the company gain immense recognition from buyers and retailers as the single largest B-2-B platform for the Fashion Design industry.
Wills, along with ITC's lifestyle division, has come a long way in the past 15 years. It has become a nation-wide brand and marks for yet another successful diversification by ITC.
ITC Limited: entering the agri-business
ITC's e-choupal has a nation-wide presence today. There is a good chance that you are already aware of it.
ITC's venture into the agri-business marked yet another remarkable business diversification. In 1990, this division was set up to export agri-commodities.
Today, this division is the country's second largest exporter of agri-products.
The agri-division boasts of being one of India's largest integrated agri business enterprises. This is because they have a significant presence across every step of the agri value chain.
One of the key reasons behind the success of ITC's Agri Business is its strong partnerships with farmers across the country. It is not too far-fetched to say that ITC, with its agri-business division, has revolutionized the agricultural sector in rural India.
It works with farmers to improve the productivity and quality of various crops and sources the finest of Grains, Oil Seeds, Pulses and a range of value-added agri products such as Processed Fruits, Coffee and Shrimps across multiple geographies in India.
At the center of the agri-division is its unique business model. ITC e-Choupal initiative delivers not only immense business value but also societal value.
It does so by way of co-creating markets with rural communities. ITC's e-Choupal is a unique click-and-mortar channel that facilitates the two-way flow of goods and services in and out of villages.
ITC designed e-Choupal after recognizing the various challenges faced by farmers. Some of them are fragmented farms, weak infrastructure, and involvement of numerous intermediaries. It was developed as a more efficient supply chain system aimed at delivering sustainable value to its customers around the world.
The e-choupal initiative has become the largest Internet-based intervention in rural India by a corporate entity.
This initiative has won numerous awards, including the prestigious United Nations Development Program World Business Award, the Stockholm Challenge Award, and the Development Gateway Award.
ITC Limited: entering the IT business
In 2000, ITC Infotech India Limited was incorporated. Riding the wave of the dot-com boom, the purpose was to aggressively pursue emerging opportunities in this area.
Today ITC Infotech is one of India's fastest growing global IT and IT-enabled services companies. It has established itself as a key player in offshore outsourcing, providing outsourced IT solutions and services.
It boasts of leading global business houses as its customers. Their customers are spread across key focus verticals – Banking Financial Services & Insurance (BFSI), Consumer Packaged Goods (CPG), Retail, Manufacturing, Media & Entertainment, Travel, and Transportation & Logistics.
IT business has become an integral part of the ITC group of businesses.
ITC Limited: Entering into the packaged food products
This business unit of the ITC house must have surely touched some aspect of your life, at least once, if not daily.
Products under various ITC food brands definitely could be there in your kitchen, right now!
From Aashirvaad Atta to Sunfeast biscuits to Yippee noodles; they own it all.
In the packaged food segment, ITC started small but slowly and gradually; it has surely made it big.
ITC forayed into the Foods business in August 2001 with the 'Kitchens of India' ready-to-eat Indian gourmet dishes.
Furthermore, in 2002, with mint-o, Candyman and Aashirvaad Atta (wheat flour); ITC entered into the confectionery and staples segments.
In 2003, with Sunfeast, the Company entered the biscuits and cookies segment. Next, in 2007, with Bingo!, ITC entered the branded snacks category.
The spirit of disruption continued. Under the Sunfeast umbrella, in 2010, ITC launched Sunfeast Yippee! Noodles. This marked ITC's entry into the Indian instant noodles market.
In 2014, ITC launched GumOn Chewing Gum marking the entry into the category of gums.
Fruit-based juices and beverages market was a very large one and ITC had its eye on this market for a long time. B Natural Fruit beverages was thus launched in January 2015.
Fabelle chocolates are ITC's offering in the luxury chocolate space.
In just over 15 years, since the start of this division, the Foods business has grown exponentially. ITC has launched a plethora of brands according to the market opportunity and demand. It has made good use of its enviable distribution reach.
As a result of the long-term vision coupled with its expertise, a lot of the brands launched by ITC, under its food division, have become multi-million dollar brands in itself.
This segment is fast growing and ITC is totally stepping on the gas with this segment. With a variety of offerings across different product categories- ITC is the go-to brand for packaged foods.
ITC Limited: personal care products
Yes. ITC has its presence in the personal care segment as well.
From soaps to shampoos to deodorants; ITC offers it all.
Have you heard of Fiama, Vivel, Savlon, Engage, Shower to Shower?
No points for guessing 'what they have in common'.
ITC entered the Personal Care Business in 2005. Since then, its personal care portfolio has grown under 'Essenza Di Wills', 'Fiama', 'Vivel' 'Superia' and Engage deodorants.
ITC also forayed into the health space with the acquisition of the brand Savlon and Shower to Shower.
These brands have become huge. The company is looking to expand its portfolio further with unique and differentiated offerings.
ITC Limited: agarbattis and safety matches
ITC forayed into the marketing of incense sticks in 2003. The company markets popular safety matches brands like iKno, Mangaldeep, and Aim.
ITC is a market leader in this business. Though this division contributes only a small percentage to the total revenue, it is an important unit of the ITC group of businesses.
ITC Limited: triple bottom line performance
The triple bottom line (TBL) is a concept which encourages the business to focus not only on the financial bottom line but also on the social and environmental considerations.
A triple bottom line measures a company's degree of social responsibility, its economic value and its environmental impact.
ITC Limited has a phenomenal triple bottom line performance. It goes on to show that the company is not only focused on delivering great financial performance but also committed towards the society and environment.
Some of the statistics to prove this claim are-
ITC is one of the few companies in the entire world to be carbon positive for 13 years
ITC is water positive for 16 years
The company is solid waste recycling positive for 11 years
Over 43% of the total energy consumption of ITC Limited is powered by renewable energy
The e-choupal initiative by the ITC group has empowered nearly 4 million farmers
Primary education support provided by various initiatives, such as educational support on the purchase of a classmate textbook, reaches over half a million children in India
ITC's FMCG products reach every 2nd household in the country
Over 22% total shareholder returns in the last 20 years
ITC believes in enduring value for all its stakeholders. This approach makes its businesses sustainable for the long-term.
ITC Limited: robust leadership and management
ITC Limited is led by a strong and experienced leadership team. At the helm of the conglomerate is Yogesh Chander Deveshwar – Chairman and Non-executive Director. Along with him is Sanjiv Puri- Managing Director.
Y C Deveshwar has been the Chairman of this company over the past 20 years. This shows how stable and experienced the leadership of the company is. What is more interesting is that he has been associated with the company for over 50 years.
He joined ITC in 1968 and had a brief stint as the Chairman and Managing Director of Air India as well.
He was awarded by the prestigious Harvard Business Review as the 7th Best Performing CEO in the world.
Y C Deveshwar was conferred the Padma Bhushan, one of the highest civilian awards in the country, by the Government of India in 2011. He was conferred the CII President's Award for Lifetime Achievement in April 2018.
Sanjiv Puri is the current Managing Director of ITC Limited. He joined ITC in 1986 and has spent over 3 decades in this company.
Before taking up the role of an MD, he has had various stints with the company. Before taking over as the COO, he was responsible for overseeing the FMCG, Paperboards, Paper & Packaging and Agri Businesses of ITC.
Prior to his appointment as a Director on the Board of ITC, he was the President – FMCG Businesses.  He is an alumnus of the Indian Institute of Technology, Kanpur, and Wharton School of Business.
ITC Limited: early years
ITC came into existence in the pre-independence era. It was incorporated in August 1910 under the name Imperial Tobacco Company of India Limited.
One of the key milestones in the history was of the company was its name change. In 1970, owing to the increased and progressively Indian ownership of the company, the name of the company was changed from Imperial Tobacco Company of India Limited to India Tobacco Company Limited.
Moreover, in 1974, the company underwent another name change. This time the name of the company changed from India Tobacco Company Limited to I.T.C. Limited. This marked the beginning of a new era for this huge brand.
The name change to ITC Limited was done in lieu of the company's multi-business diversified portfolio. The company was not only restricted to tobacco but had evolved to encompass a wide range of businesses.
The range of businesses spanned across – Fast Moving Consumer Goods comprising Foods, Personal Care, Cigarettes and Cigars, Branded Apparel, Education and Stationery Products, Incense Sticks and Safety Matches.
The company's business portfolio also included Hotels, Paperboards & Specialty Papers, Packaging, Agri-Business and Information Technology.
As of the present day, the name of the company now is 'ITC Limited'. According to the company, the full form no longer represents Indian Tobacco Company.
Summary
ITC Limited has stood by its motto of creating enduring value for all its stakeholders.
It has a very rich legacy spanning more than 100 years and a diversified range of businesses. It is a mammoth as far as the size of the ITC group of businesses is concerned.
With a market capitalization of over US$ 50 billion and gross sales value of over US$ 10 billion, the sheer size of the company is huge.
The company has over 25 FMCG mother brands being sold at over 6 million retail outlets and reaching almost every other household in the country. The feat is not only incredible but also unparalleled.
Strong Values of Trusteeship, Transparency, and Integrity have shaped ITC's Corporate Governance philosophy.
At present, ITC is the leading FMCG marketer in India and a pre-eminent hotel chain. It is the clear market leader in the Indian Paperboard and Packaging industry.
At the same time, its Agri business is a pioneer in farmer and rural empowerment and overall a global exemplar in sustainable business practices.
The company is constantly looking out for new business opportunities and is never shy of diversification.
Happy investing!
Disclaimer: the views expressed here are of the author and do not reflect those of Groww.