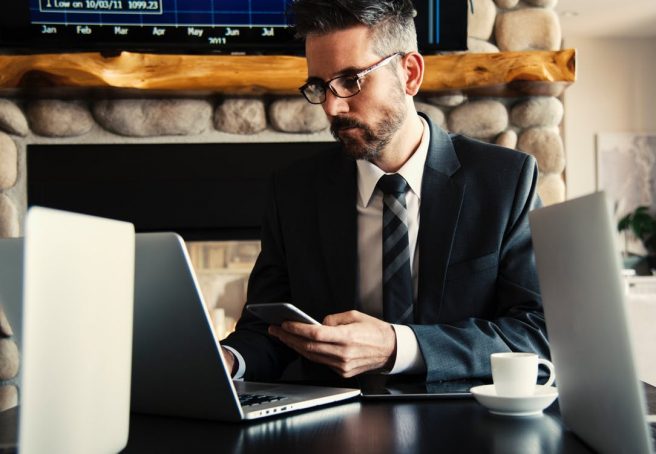 Today, organizations don't merely pay salary, but they have introduced a new concept known as Cost-to-Company that has several components.
It is slightly complex to understand all the components of employees, but companies are supposed to invest in all the components.
This concept has made the offerings by the employers to the employees quite impressive and inspiring. During performance appraisals, the employees are usually given hike in the overall Cost-to-Company.
Further, whenever an aspirant leaves an organization and applies to another organization, the Human Resource Department of the latter asks for the current cost-to-company and the employee usually expects a raise on it.
CTC Is Not Take Home Salary
If someone states that my CTC is INR 6,00,000, it does not imply that s/he gets INR 50,000/month in-hand.
The Net Salary or Take Home Salary is calculated as the sum of Basic Salary. And house rent allowance, dearness allowance, medical allowance, and other monetary special allowances, if applicable.
What Is Cost-To-Company?
Cost-to-Company, in simplest terms, can be defined as a term for the total salary package offered by a company to an employee. It denotes the total amount of expenses an organization spends on an employee during the year.
In other words, the gross salary that an employee receives before income tax deductions and other applicable deductions is the cost-to-company salary.
Components Of Cost-To-Company
There are several components under Cost-to-Company.
However, it varies from one company to another and from one employee to another.
The major CTC components are grade pay, basic salary, dearness allowance, house rent allowance, medical reimbursements, medical insurance, provident fund, performance bonus, and special allowances respectively.
There are different formulae to determine different components of cost-to-company and most of them are derived from the basic salary.
Definitions Of Different Components Of Cost-To-Company
1. Grade Pay
Usually, it is applicable for government employees. It depends on the seniority and the position of the employees in the hierarchy.
2. Basic Pay
This is the core component of the Cost-to-Company. It depends upon the individual's grades and it is a fixed component. It is calculated as 40% to 50% of Cost-to-Company.
This component is considered as taxable income of the employees. Several other components of cost-to-company viz. provident fund, gratuity, and others are determined based on basic salary. Any change in this component has a direct impact on the cost-to-company structure of the employees.
2.Pay Scale:
It is the range of the salary an employee is entitled to receive for a designated post in the organization.
Allowance:
It is the amount received by the employees from the employer's end in addition to the salary. Allowances can be fully taxable, partly taxable or non-taxable. There are different categories of allowances. Some allowances are necessarily
included in the salary structure, but, some of them are offered depending upon the designation of the employee.
1.Dearness Allowance
It is calculated as a percentage of addition for grade pay and basic pay. It is updated at every quarter to compensate for inflation. The percentage increase depends upon the increase in inflation rate. However, a decrease in dearness allowance is truly rare. Dearness Allowance is around 110% of the basic salary.
2.House Rent Allowance
This allowance is paid to the employees for house rent. It varies from city to city depending upon different parameters, especially the population density. This allowance varies from 10% to 30% depending upon the kind
of city an employee resides at.
3.Other Miscellaneous Allowances
Such allowances include phone allowance, shift allowance, overtime allowance, travel allowance, and others. Let us discuss them in detail.
Conveyance Allowance– It is the allowance paid to employees against the expenses incurred to travel between workplace and home.
Medical Allowance– The companies pay allowance on a monthly, quarterly, half- yearly, or annual basis. The employees have to submit medical bills that include the medical expenses for self, spouse, and other dependent family members including children and parents. The amount equivalent to INR 15,000/month is exempted from tax.
Leave Travel Allowance– This allowance is paid to employees in the wake of travel cost incurred by the them on travel. There are different rules for travel allowance designed by different companies. It is a non-taxable income and the travel bills are submitted to the accounts department of the company.
Training Reimbursement– Majority of the companies want their employees to stay updated and abreast with the changing trends of different domains. For this purpose, the employees are encouraged to attend different training sessions organized by external agencies \. Moreover, employees also pick and choose different training modules in order to enhance their overall value, performance, and efficiency. The cost for training is reimbursed by several organizations and is included in the Cost-to-Company structure.
Telephone Reimbursement– As the usage of landlines/mobile phones have increased significantly over a period of time; the reimbursement of its bill has got a place in cost-to-company in several cases. In some cases, the bills are cleared on the actual bill of submission, whereas in other cases, there is a fixed phone reimbursement amount.
Cost-to-Company. The personnel at higher positions in the hierarchy are required to submit their phone bills for
reimbursement, whereas those lower in the hierarchy receive a fixed amount against phone usage irrespective of actual use.
Books, Magazines, and Periodicals– The employees receive an amount for the expense incurred on the purchase of books, magazines, and periodicals relevant to their role in the organization. It is exempted from          tax once the bills are provided
Children Education Allowance– This allowance is given to the employees who have children as dependants. It keeps them motivated as they strongly feel that the organization is thinking of the benefits and welfare of their dependents as well.
Children Hostel Allowance– The employees whose children are residing in the hostel are entitled to this allowance in several cases. The tax exemption is equivalent to Rs. 300/month/child for the maximum of two children.
Uniform Allowance– This allowance normally gets a place in a cost-to-company structure, where the organizations introduce a uniform code for the employees. It is usually seen in the manufacturing sector, hospitality sector, and some other selected sectors.
Daily Allowance– This allowance is included in the cost-to-company structure of the employees who have to travel frequently for official purpose and their place of work is not fixed. It is mostly included in the case of sales, marketing and some other departments, whose employees keep traveling due to official purpose.
Tour Allowance- This allowance is normally not included in the cost-to-company structure in a formal manner, however, any allowance that covers the cost for official trip or relocation is simply termed as tour allowance. This component is exempted from income tax against the actual expenses made for the above-mentioned purpose.
Food Coupons or Meal Pass– Food is an essential need to survive and the organizations understand it fully. The employees are given meal coupons to have food while on official duty.
Special Allowances– This component is mainly used to adjust the rest of the amount which is to be given to employees. It is a fully taxable allowance.
Provident Fund- The contribution for this component is made by both the employee and employer. It is 12% of the Basic Salary.
How To Calculate Cost-To-Company?
Cost-to-Company is calculated as the total of direct benefits, indirect benefits, and savings contribution, whereas, take-home salary is a deduction of income tax, other applicable deductions, and contribution of an employee to provident fund
One For All and All for One Does Not Work
There are set formulae to calculate different salary components but there are no set rules to design cost-to-company for all the organizations. It varies from industry to industry, sector to sector, organization to organization, and employee to
employee.
With changing times, the expectations of the employers are growing phenomenally as they are offering high salary packages and attractive fringe benefits to employees. The other parameter is performance.
The employees are required to excel purely on their merit and perform day-in and day-out without an exception. This growing expectation has given due significance to the Variable Pay which largely depends upon how the company is faring. It increases exponentially if the balance sheet of the organization is in green and takes a dip if the profits are zilch.on
variable components is increasing.
Designing an Attractive Cost-To-Company Structure
Cost-to-Company, as stated in the beginning, is not that simple and designing it in the desired manner is a smart business. It should be designed in such a way that the company does not need to spend substantially, but is able to keep the employees elated.
The human resource department has a major role to play here as cost-to-company differs from employee to employee. With growing awareness, experience, and exposure, the employees are getting into a position to make significant
suggestions regarding designing of their individual cost-to-company structure.
Happy Investing!
Disclaimer: The views expressed in the article are that of the author and not those of Groww