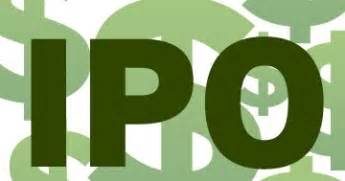 Indian companies have raised around Rs 15000 crores through the IPO route in this calendar year. With June itself, witnessing around 3-4 IPOs worth Rs 1000 crores offered to investors. The last in the list is AU Small Finance Bank with an issue size of Rs 1900 crores.
Issue Detail:
Issue Open: Jun 28, 2017 – Jun 30, 2017
Size: Rs 1912 Crores
Face Value: Rs 10 Per Equity Share
Issue Price: Rs 355 – Rs 358 Per Equity Share
Market Lot: 41 Shares
Minimum Order Quantity: 41 Shares
Listing: BSE, NSE
Company's Financials
Business Model
AU Small Finance Bank (AUSFB) is the only asset financing NBFC to receive a small finance bank license so far. It evolved from being a monoline product company to a diversified NBFC, to a small finance bank. As an NBFC, it has been offering three products- vehicle finance (50%), MSME (30%), and SME (20%), primarily to low- and middle-income customers and businesses that have limited or no access to formal banking and finance channels. It is now extending its range to include retail banking products. Its AUM (Asset Under Management) CAGR in FY13-17 was 30% to touch Rs 107bn+. Though the bank is gradually increasing its footprint across states, its current operations are largely concentrated in Rajasthan (50%), Gujarat, Maharashtra, and MP, with ~90% of its branch network of 269 confined to these states. Its strong asset quality (1.6% GNPA) and unflinching growth speak volumes about its management's capabilities.
Focus on the under-served segment + strong risk management = Quality growth
A large part of India's population residing in rural and semi-urban areas lack formal credit access but are credit worthy. This is the customer segment that AUSFB has always targeted. As the risks are also high in these regions, it has put in place a robust risk-management process, which has ensured quality growth. Its AUM CAGR is 30% over the last five years. As a policy, AUSFB only leads for productive assets with collateral almost 99% of its AUM is secured, which's why its Gross NPA (at 1.6%) is one of the lowest among peers (5-9%). As it transitioned into an SFB, it strengthened its risk-management practices (in line with banking standards) while retaining its DNA.
Products expansion helped growth; SFB license to accelerate momentum
AUSFB began operations in 1996 with vehicle finance as its only product. Over the last 10 years, it has diversified into other product segments such as MSME and SME loans. This not only reduced its dependence on one product but also accelerated balance-sheet growth (vehicle finance CAGR of 16%, MSME/SME at 55% and 78%). The share of vehicle finance in its AUM has come down to 50%, from about 80% in FY13. After becoming an SFB, apart from regular liability products, it also offers asset products such as working capital facility, gold loans, agriculture-related term loans, and Kisan credit cards. We believe its new product range will accelerate its growth as it cross-sells products to existing and new customers.
Leveraging existing infrastructure and relationships to ensure smooth transition into an SFB
AUSFB has an extensive network of 269 branches and 121 asset centres in India, spread over 10 states and one union territory with about 8,500 employees and 280,349 live customer accounts. The company will leverage its existing capability including branch network, customer base, technology, low-cost hub-and-spoke model, and local know-how in geographical areas to build and grow its business as a small finance bank. Its operational experience as an asset finance NBFC will enable it to develop its SFB operations to create a single platform for multiple financial products and services.
Should you subscribe
At the upper end of the price band (Rs355-358), the issue is valued at 3.7x FY19 ABV. While the valuations look expensive vs. peers, the strong asset quality and superior execution skills of the management justify premium valuations.
Disclaimer: The views expressed here are of that author and may not be same as that of Groww