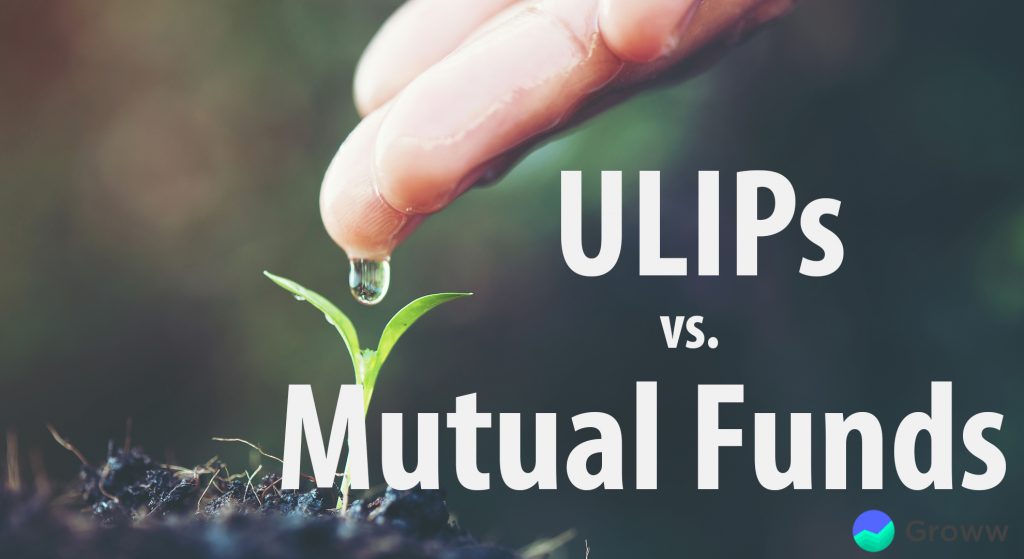 ULIPs or Unit Linked Insurance Plan is another investment instrument where a part of the investment goes to the insurance or life coverage and the remaining to equity or debt investments.
An investor has an option to either invest in a debt fund or an equity fund, depending on their risk appetite. For example, an aggressive investor is much likely to go for the ULIP plan that has capital investment and vice-versa.
What is ULIP?
As explained earlier, these are unit linked insurance plans which are clubbed with investments. All ULIPs have one thing in common; they divide the investment into two parts. One goes to the policy or life insurance and another, for equity or debt investments.
Depending on the plan, the ratio of insurance premium to the investments in securities is decided by the managers. On the other hand, investors can choose whether they want to go for equity or debt investments depending on their risk appetite and tenure of the ULIP plan.
Categories of ULIP
Based on the returns and distribution in equity and debt securities, ULIPs fall into three categories:
Balanced High Equity ULIPs:
As the name suggests, these come with high equity allocation, providing good returns to the investors. Similar to balanced mutual funds, the high equity ULIPs in this category also have funds managed in such a way that a significant chunk of the investment is allocated to equity, whereas a smaller amount goes to debt securities for balancing out the investment structure.
They provide returns of up to 13 % percent in three years. Whereas, mutual funds provide an annual return of nearly 21%.
Balanced Moderate Equity ULIPs:
All plans that have a reasonable amount of investment, fall under this category. The allocation of investment for debt and equity is set at either 50-50 or more. However, in majority of the cases, stock distribution is limited to 70 percent or less, and hence it forms a moderate equity ULIP.
Since the amount of equity is lesser than the previous category, the high-risk factor converts to medium risk and the average return percentage of three years comes down to 11.50%
Balanced High Debt ULIP:
Balanced High Debt ULIP is the safest plan in the market as the distribution has a high percentage of cash related securities.
It forms an asset allocation that has less percentage of equity, and a high density of debt investment to stabilize the scheme. It provides returns of about 8 -9%.
Type 1 V/S Type 2 ULIP:
There are different kinds of schemes in the Unit Linked Insurance Plan, based on the benefits they provide. Mainly, there are two, Type 1 and Type 2. Type 1 program provides death benefits to the nominee as per the market value of the assets or total sum insured, whichever is higher.
The mortality rate in the Type 1 ULIP keeps on reducing every year as the risk associated with the amount invested reduces the total sum at risk. Explaining it in a simple form, it is the money that is paid by the insurance company to the nominee as a death benefit.
Type 2 on the other hand, provides sum assured along with the investment value as per the current market state.
Assuming a situation where the policyholder has died, the nominee receives the benefit of the sum assured,along with the total investment in the market.
Different Types of ULIP:
ULIPs are similar to mutual funds, in the sense that they are both goal based. Depending on the duration and amount of investment, you can choose ULIP for a variety of reasons such as creating wealth, education of childreen, etcetra.
Wealth Generation:
It is designed keeping capital appreciation in focus. It is best suited for those who are in their early thirties or late twenties.
An investment in these plans can help them fund their future needs. Similar to other types, these also require appropriate investments and units are allocated based on that.
Retirement Plan:
There is no doubt that planning retirement by investing in ULIP is a great way of saving and also making sure your needs are covered by insurance.
Your employer can start it, or you can individually start it for yourself. Investments can be made till retirement. Post that, a fixed amount is paid to the investor every year.
Education for Children :
Just like mutual funds, you can plan your children's education through ULIP, by making a timely investment in the scheme.
Depending on the tenure, the money is provided in small amounts as per the need of the investor.
Health Benefits:
There are plans specifically tailored for health benefits as well. Combining insurance with a plan that will help you in the event of a health emergency, these schemes can support you by avoiding any financial woes in any unfortunate situation.
Top ULIP plans in India for 2017
Let's dig into the different programs that are trending in India. The rank is based on the performance, and the overall return provided in the last few years.
Future Generali Life-Future Dynamic Growth Fund
It is one of the most promising plans available in India for the year 2017. It is a balanced equity fund and hence comes with high risk. However, the returns are also high.
Last year the returns from this fund were close to 22%. This fund focuses on wealth appreciation over a longer period. Also, since these plans are combined with insurance, if the policyholder dies, total sum covered, or the allowance value of assets in the market, whichever is higher, is paid to the nominee.Upon maturity, the full amount is paid.
Following are the funds under Future Generali :
Future Generali Easy Invest online Plan
Future Generali Wealth protect plus
Future Generali Dhan Vriddhi
Future Generali Bima Gain
Future Generali Bima Advantage Plus
Future Generali Pramukh Nivesh ULIP
HDFC Standard Life – Balanced Fund Life Super II
Another great fund for investing in ULIP is HDFC Standard Life Balanced Fund Life Super II. The investment in this scheme is subject to market conditions and the risk appetite of the investor.
It is again an investment cum protection plan, and the amount is paid on maturity. Last year, the returns from this was close to 21%.
Following are the funds under HDFC:
HDFC Life Click2Invest Plan
HDFC SL Crest
HDFC Life ProGrowth Plus
HDFC Life capital Shield
Bajaj Allianz Life – Asset Allocation Pension Fund
Bajaj Allianz is a sound investment choice if you are looking for a retirement plan. As the name suggests, ULIPs under this fund provide excellent opportunities for creating regular pension after retirement.
Plans offered by Bajaj Allianz Life:
Future Gain
Fortune Gain
Principal gain
Retire Rich
Out of all these, the Retire Rich program provides death and retirement benefits by investing in equity funds. Returns provided by the funds in this category were close to 20% last year.
Kotak Ace-Balanced Fund
Kotak Mahindra also provides protection plans combined with market-linked benefits to the policyholder.
A majority of the investment in these funds are allocated to Kotak Ace Balanced fund which has proven to provide good returns.
The returns were 20% last year
Following are the plans under Kotak Mahindra:
Kotak Ace Investment
Kotak Single Invest Plus
Kotak Single Invest Advantage
Kotak Wealth Insurance
Kotak PlatinumKotak Invest Maxima
Canara HSBC Life Unit Linked Whole Life Plan – Balanced Fund:
Since this is one of the top ULIPs, it offers the same protection and market linked benefits. Similar to other plans, it offers protection and benefits to the policy holder on maturity. However, in the case of death, benefits are provided to the nominee.
Following are the plans under Canara HSBC:
Platinum Plus Plan
Smart Lifelong Plan
Dream Smart Plan
Grow Smart Plan
Mutual Funds vs. ULIPs
After this exhaustive yet in-depth explanation, I am sure we can now comfortably move to which type of investments are right, and which one to choose in between a mutual fund or ULIP.
ULIPs or Unit Linked Insurance Plans are similar to mutual funds in one way. They both look at the equity and debt oriented securities to provide good returns to the investors. While allocating units, the same methodology is applied.
However, on the other side of the coin, mutual funds do not provide any insurance or protection to the investor, whereas,  ULIPs plan offers protection similar to term plans.
Moving further, ULIPs are beneficial once matured, and in some types such as education plans, pension plans, etc. the amount is provided in small chunks. Whereas, on the other hand, mutual fund units can be redeemed all at once or as per the need.
Unit-linked insurance plans invest a part in insurance and remaining in market-linked securities to appreciate the policyholder's wealth. The investment can be done at different intervals, whereas with MFs you can either choose lump sum or start an SIP for as long as you want to.
Similar to MFs, ULIP also provides tax benefits, but ULIPs are less transparent when it comes to fees.
Different ULIP Charges:
Similar to the exit and entry loads in mutual funds, these plans also charge an amount to make sure that engines are well oiled and running.
Premium Allocation Charges
As the name suggests, these fees are to cover expenses incurred by the company to allocate funds, manage the underwriting, medical expenses, etc.
Policy Administrative Charges
These are the charges that are deducted on a timely basis to recover the expenses incurred by a managing company to maintain the prescribed policies
Surrender Charges
Similar to the exit load, these are charges that are applicable while encashing a part or the full investment in a plan. As we know that in most Mutual Funds, exit load is at about 1%.
Similarly, a percentage of the total amount is deducted while encashing surrender funds.
Mortality Charges
This is the fee that is deducted on a monthly basis to cover the costs borne by the company from providing a life cover to the policyholder. Depending on the age and the sum, these charges are deducted for life cover maintenance.
Fund Management Charges
The allocation of investment in debt and equity requires the insurer to bear the costs of managing the fund.
Fund Switching Charges
As the name suggests, switching from one fund to another requires the insurer to pay an amount for covering the expenses which is borne by the company for making the switch.
Discontinuation Charges:
As the name says, upon discontinuation of a plan, within the lock-in period, the insurer has to bear an amount that is calculated based on the duration and sum invested in the ULIP.
Do share it with your friends and family, and also check out the new referral program from Groww and earn up to Rs. 1000 per referral.
Disclaimer: The views expressed here are of that the author and need not be same as that of Groww