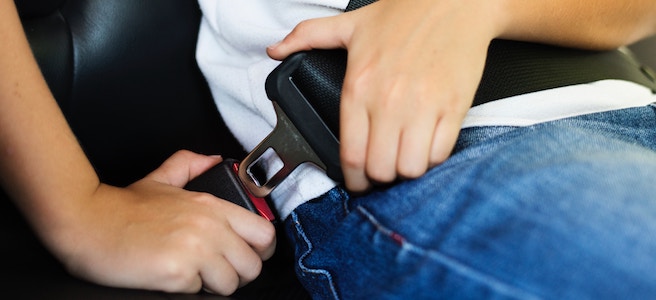 Is it the return of the bear market?
After a few years of the bull market, there is the chance that a bear market could be right around the corner. After all, the mother market, the US, has just started falling. But the road ahead looks ugly. The problem is, it can be hard to know when it's coming, how long it will last or how severely it will impact stock prices.
Thus, it is better to say that the bear market is approaching and an investor should play safe.
By definition, according to Investopedia, a bear market is the condition in which the price of securities fall causing widespread pessimism and negative sentiment. With investors' anticipating losses and continuing to selling the pessimism in the market only grows. Many analysts consider 20% or more correction in the broad market index as an early warning signal of entering the bear market.
In this blog, I seek to discuss some techniques on how you can reduce your portfolio losses.
Read on!
Let us start with an analogy. India is a country where Cricket is used as a reference for many. Let us use the same for the understanding market too.
Can you imagine the Indian team with batsmen only? Or a team with all the batsmen playing the same way as M.S.Dhoni does?
Admittedly, it isn't possible. That's why we have a team where we have experts like Dravid (known as Wall for defending capability), we had Sehwag for the aggressive game, and we had the likes of Tendulkar, Laxman, and Dhoni for a more matured game.
To put it simply, each player is different from the other, and that's what took the Indian team to great heights. Different style and different strength reduces risk and increases strength made the Indian different from the other. That's what made the Indian cricket team rise to such heights.
Different styles led to risk reduction.
Now the same analogy can be used to explain investment in the stock market.
People think that the capital market provides high returns and is meant for the brightest brains. This thought is a myth. Also, there is absolutely no wrong if you try to excel in the competitive field like the capital market, but the problem is that investors think the market can offer double-digit returns every time which is quite dangerous in times when the market is skewed or one-sided.
Remember strategy that works well in the good times doesn't work in bad times. For example, if you would have bought small-cap names in 2017, you could have garnered as high as 30-40% returns, but if you had purchased the same small cap in 2018, you would have lost a similar figure.
So what does one do?
Lean period is for all to remain patient
Realize that all investors will have lean periods including fund managers and ace investors like Warren Buffett or Rakesh Jhunjhunwala.
A portfolio 'outperforms' a benchmark only if the stocks in the portfolio are different than the benchmark.
Jhunjhunwala reportedly lost a big amount of his wealth in 2018, but he didn't panic sell. Remember, good stocks come out of bear markets, and they're usually ready for the subsequent bull market. So don't be so quick to get out of stock. Just keep monitoring the company for its vital statistics (growing sales and profits and so on), and if the company looks fine, then hang on.
Understand the good, bad and the ugly
A collection of 'good' stocks or 'good investment products,' as opposed to 'best investment products' is definitely in each investor's interest.
Invest regularly
If you think the vital statistics discussed above is intact and the macro supports the company's growth, you should utilize the bear market to add more quantity to your kitty. Thus, investing at regular intervals provide you a better average cost and thus higher profitability.
Scout for attractive names
In a bear market, both good and bad companies tend to go down, but this doesn't mean these names will always remain down. After the bear market, when there is support from the economy, and investors' sentiments tend to improve, good stocks recover and comes back to the track, and the bad stocks remain at the similar level.
For an investor, the strategy should be clear. If the profitability of a fundamentally strong stock goes down, it presents with a buying opportunity.
Look for dividends
A company distributes a part of its net profit to its shareholders. This payout is known as a dividend. If the price of a stock corrects despite strong profits and earnings, the company will continue to pay dividends. Thus, it is essential to include a few dividend-paying companies in your portfolio so that you get the benefit of dividend income if not the capital gains in the bear market.
Unearth companies with strong credibility
Generally, a bear market occurs when the economy undergoes a tough time. One good thing bear market does is it highlights the company that has too much debt on its books and the companies that are managing its debt well. This situation is where the credit rating becomes essential.
The independently assigned bond rating by credit rating agencies highlights the probability of default of these companies. A rating of AAA indicates the highest safety.
We believe if the economy is in bad shape and stocks have been battered, and if you see a share whose company has a bond rating of AAA, that may be a good buy!
Invest in exchange-traded funds or index funds
The bear market of 2007 to 2009 teaches one critical lesson. It highlights the importance of index funds. Investing a portion of your portfolio in the index funds shall help you accumulate the wealth when the market rebounds. Using exchange-traded funds (ETFs) or index funds is considered to be a great way to diversify.
Adopt sector rotation
If you conduct in-depth research of the past bear markets, you could see the precious metals, like gold and silver, outperform the capital market. Similarly, stocks of food and personal care sector tend to do well in the bear market and are known as "defensive stocks." Also, there are times when the price of bonds go up as stocks decline. Often there are times when a particular sector of the market (for example, utilities, real estate, or health care) could do well if other sectors are losing value. Thus, it is advisable to rotate your investment across sectors and within each sector scout for names that are fundamentally sound.
Go short on bad picks
Bear markets are considered to be a tough time for all stocks – good or bad. But as the market rebounds, the good stocks tend to rebound, but the bad picks continue to correct. When bad stocks correct, they keep falling and give you an opportunity to earn a profit when the price declines further. This process is called short-selling.
P.S – Short selling is generally not advisable as it is a highly risky approach and is nowhere close to investing but is closer to trading. It is thus advisable to conduct right due diligence before executing short trades.
Bottom line
As you saw, it is not necessary to fear for the bear the market. If you employ alternative strategies, you can do well during this time too and constrain losses or even generate profit. For nimble investors, bear markets can provide opportunities to boost your portfolio and lay the groundwork for more long-term wealth-building.