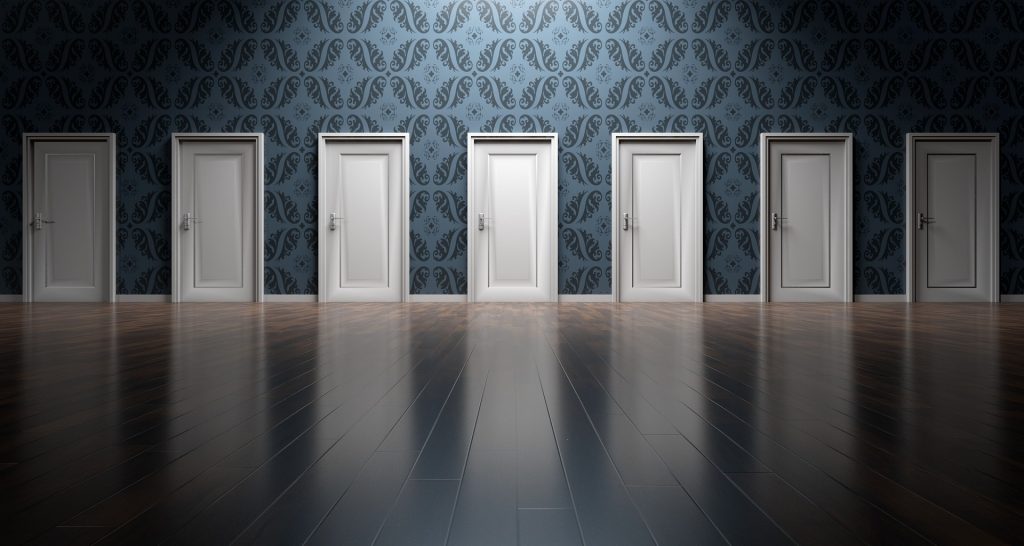 Invesco India Equity and Bond Fund is the latest New Fund Offer (NFO) by Invesco Mutual Fund. This scheme is open for subscription from 11th June 2018 to 25h June 2018. It is an open-ended hybrid scheme investing predominantly in equity & equity related instruments.
This NFO is ranked Moderately High in terms of the riskiness of an investment in this fund. According to the fund house, this particular NFO is suitable for investors seeking Capital appreciation and current income over the medium to long-term. This article answers the question – whether the Invesco India Equity and Bond Fund NFO is worth investing for a common investor? Or it would be a better choice to simply stick to investing in existing mutual funds with a track record? Read further to know all about this IPO and more.
Details of the NFO
| | |
| --- | --- |
|  Details | Info |
| Issue opens on | 11th June 2018 |
| Issue closes on | 25h June 2018 |
| NFO price | ₹ 10 per unit |
| Minimum Investment | ₹5,000 |
| Entry Load | NIL |
| Exit Load | NIL, if units redeemed after 1 year |
| Risk | Moderately High |
| Benchmark | CRISIL Hybrid 35+65 – Aggressive Index |
| Scheme Type | Open-ended hybrid scheme investing predominantly in equity & equity related instruments |
| Plans | Regular and Direct Plans |
| Options | Growth and Dividend option |
| Fund Managers | Mr. Taher Badshah and Mr. Amit Ganatra (for equity investments) and Mr. Krishna Cheemalapati (for debt investments) |
Investment Objective
The broad investment objective of the latest NFO by Invesco Mutual Fund is to generate capital appreciation and current income by investing in equity & equity related instruments as well as debt securities.
Invest in Invesco India Equity and Bond Fund
If you want to invest in this NFO, you have to follow the steps below.
Log in to your Groww account. If you are a new user,  sign up first– it is completely online and takes 2-3 working days.
Decide the amount you would like to invest in Invesco India Equity and Bond Fund.
Email Groww support on [email protected] with a request or call/Whatsapp on 9108800604.
Asset Allocation
As evident from the investment objective of this Nfo, the fund seeks to invest in equity and equity related instruments. Under normal or regular circumstances, the asset allocation towards high-risk equity and equity related instruments, including equity derivatives such as stock futures, stock options, etc can range from a minimum of 65% to 80%, which is the maximum limit.
Similarly, the asset allocation towards debt (including government securities) can range from 20% (minimum limit) to 35% (maximum limit). It is very important to keep in mind that the derivatives shall not be permitted to have an exposure which is greater than 50% of the Net Assets of the scheme. Also, the cumulative gross exposure through equity, debt and derivative positions shall not exceed 100% of the net assets of the scheme.
The above are measures to limit the total risk of the investor. As far as the debt portion of this issue is concerned, this scheme shall not invest in foreign securitized debt.
However, an investment in domestic securitized debt is allowed up to a maximum limit of 35% of the total net assets of this scheme. The scheme is allowed to seek investment opportunities in foreign securities, ADRs, GDRs. This is allowed as long as the total exposure towards foreign securities does not exceed 50% of the net assets of the scheme.
Investment Strategy
With the objective to achieve capital appreciation and current income for its investors. For this purpose the investment strategy of the scheme will be to invest in both equity & debt securities and accordingly will increase/decrease exposure based on the market outlook.
On one hand, the investments in equity shall be directed towards generating capital appreciation for the investors. On the other hand, investments in debt securities shall be directed towards providing stable returns, thereby reducing the volatility of the portfolio. Moreover, by exploiting the price differential between cash and derivatives markets, this scheme will also take advantage of these opportunities.
For this purpose, the scheme has planned to adopt a combination of bottom-up and top-down approach to select the desired stocks. In this regard, the fixed income securities selection will be based on top-down approach, interest rates view and yield curve movements. All in all, the exposure to equity and equity related instruments shall fall in the range of 65% to 80%.
Risk Profile
This scheme falls in the Moderately High-risk category. The primary strategy of the scheme is to invest in equity and equity related instruments and by their very nature, these securities are volatile. Therefore, considering the magnitude of risk and importance of protecting an investor's hard earned money, the fund shall follow some risk mitigation measures.
The risk mitigation measures taken by the scheme are plenty covering of risks of various kinds. For equity and equity related instruments, the risk can fall under 3 categories- volatility risk, liquidity risk and concentration risk. For fixed income and money market instruments, the associated risks fall under 4 categories- volatility risks, liquidity risks, credit risks and concentration risks.
Constant monitoring of all existing investments, tracking liquidity of portfolio and appropriate diversification of the portfolio along with proactive rebalancing are some of the key measures taken by this scheme to manage various risks.
Plans and Options
The scheme offers two separate plans- Direct and Regular Plan. Each plan includes 2 options, namely Growth and Dividend. Growth is the default option, in a case where no option is selected by the investor. Each dividend option comes with further options being re-investment and payout.
It is important to note that, all plans and options available for offer under the scheme will have the same portfolio. Direct Plan is for investors who purchase /subscribe units into the scheme directly with the fund and not via distributors, agents or any middlemen. The advantage of subscribing for a direct plan over a regular plan is that the expense ratio of the Direct Plan shall be lower than that of the Regular Plan as it shall exclude distribution expenses, commission, etc. Regular Plan, on the other hand, is naturally more expensive as it involves expenses for distributors and commissions.
Among the 3 options available to the investors under each plan, growth is common. This option is suitable for those investors who prefer to accumulate their income. At the same time, they do not have a need to receive regular cash flows in the form of dividends to meet specific financial goals.
The dividend option shall be entitled to receive regular dividends. The investors in this option shall be able to receive regular dividends to meet specific financial goals. However, in the event of the total dividend payable under dividend payout option being equal to or less than Rs 500/-, then the dividend would be compulsorily reinvested in the option of the Scheme.
The Details for the Registrar & Transfer Agent for this NFO are:
Karvy Computershare Pvt. Ltd. Unit: Invesco Mutual Fund, Karvy Selenium Tower B, Plot No. 31 & 32 Gachibowli, Financial District, Nanakramguda, Serilingampally Hyderabad – 500 034. Tel No.: +91 040 33215121/23 Email: [email protected] Mr. Surinder Singh Negi Invesco Asset Management (India) Pvt. Ltd. 2101 – A, 21st Floor, A Wing, Marathon Futurex, N. M. Joshi Marg, Lower Parel, Mumbai – 400013. Tel. No.: +91-22-67310000 Fax No.: +91-22-23019422 E-mail : [email protected]
Conclusion
Invesco Mutual Fund is a reputed fund house with a good track record. There are various funds on offer by this fund house with good returns. Invesco India Equity and Bond Fund is the latest offering and is expected to live up to the reputation and track record of this fund house. Investing should be based on the objective of the investor. It entails risk on investment and commensurate returns. The decision to invest or not should be based on the risk-return capacity of the investor.
Happy investing!
Disclaimer: the views expressed are of the author and do not reflect those of Groww. 
Investment in securities market are subject to market risks, read all the related documents carefully before investing. Please read the Risk Disclosure documents carefully before investing in Equity Shares, Derivatives, Mutual fund, and/or other instruments traded on the Stock Exchanges. As investments are subject to market risks and price fluctuation risk, there is no assurance or guarantee that the investment objectives shall be achieved. NBT do not guarantee any assured returns on any investments. Past performance of securities/instruments is not indicative of their future performance.