With ongoing reforms gradually beginning to make an impact on the economy, India is all set to become the world's second largest economy by 2030, according to a Standard Chartered report.
India is currently the world's sixth largest economy with a valuation of over 2.5 trillion dollars.
The report published by Standard Chartered on January 8th, 2019, predicts that India's rapid economic growth and business-friendly policies should see them surpass USA by 2030.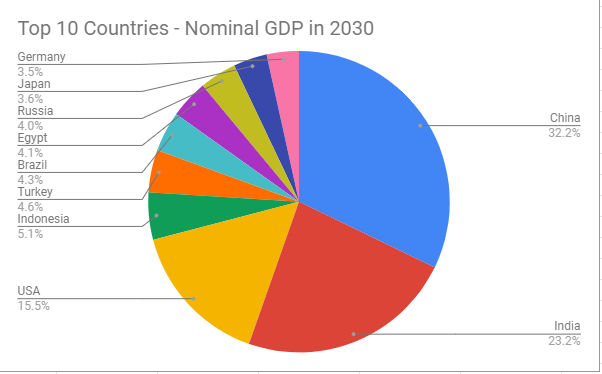 Currently, the United States of America is the largest economy in the world, with a nominal GDP of close to 20 trillion dollars. The report predicts that by 2020, China will surpass the USA in terms of economic clout, and India will follow soon after.
What Are We Doing Right?
Although India's rapid economic growth can be pinned down to a variety of factors, the report cites two economic reforms in particular: the national General Sales Tax Act, introduced in 2017, and new bankruptcy laws, which were rolled out in 2016.
"India will likely be the main mover, with its trend growth accelerating to 7.8% by the 2020s, partly due to ongoing reforms, including the introduction of national goods and service tax (GST) and the Indian Bankruptcy Code (IBC)," says the report.
Launched in 2017, the controversial national goods and services tax (GST), aims to simplify India's cumbersome tax regime. Before its introduction, India had a multilayer arbitrary tax scheme, according to which the state and central governments could arbitrarily change tax rates according to their preference.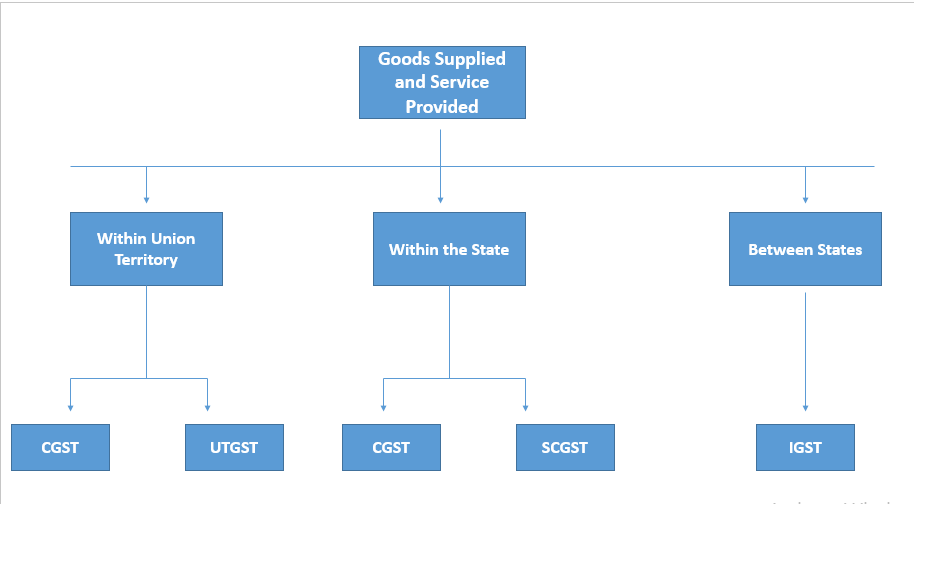 This would lead to uncertainty in the market and often make it difficult for goods to move freely. The national goods and services tax, in theory, aims to replace this with a simple, homogenous tax, the spoils of which can be split by the centre and state governments equally.
The Indian Bankruptcy Code, introduced in 2016, consolidates the country's bankruptcy and insolvency laws. It was introduced so that state-owned banks could clear up some of their bad debts. While the reform is still under scrutiny in court, it is still considered a step forward.
When it comes to recent economic trends, things look encouraging. After the introduction of these reforms, although India's economic growth did dip to to 6.1 percent in the first quarter of 2017, it has since bounced back to 6.3 percent and continues to progress.
The Index of Industrial Production (IIP) has also seen an average rise of 1.1% since July 2017.
The Youth Factor
India also has significant X factor due to its young population.
Half of the country's population is under the age of 25. This works in India's favor, when it comes to economic growth.
The bank expects "Rising aspirations of a young population to continue to support consumerism in India's economy." But this comes with a catch.
This young demographic creates a massive demand for employment. The report says that in the manufacturing sector alone, 100 million jobs must be created by 2030.
According to the report, India needs to train 10 million people annually to stay on track.
However, it also notes that India currently only has the capacity to train 4.5 million people annually. In other words, India could well be the world's ssecond-largesteconomy by 2030, but to achieve this, the government needs to close a widening skill gap, raise the participation of women in the workforce, and ease labour laws.
The report also calls for reforms to boost spending on infrastructure and reduce growing economic inequality in the country.
Checking in With the Government
During his inaugural address at Petrotech 2019 in Greater Noida, Prime Minister Narendra Modi reiterated his confidence in the country's economy. "Leading agencies such as IMF and World Bank project the same trend to continue in the coming years.
In an uncertain global economic environment, India has shown tremendous resilience as an anchor of the world economy," said PM Modi.
The three-day event, from February 10 to 12, will showcase the recent market and investor-friendly developments in India's oil and gas sector.
Over 95 energy ministers from partner countries and 7,000 delegates from around 70 countries are expected to be part of the event.
Commenting on India's recent economic development, PM Modi highlighted India's great work in rural development, particularly electrifying its villages and finding sustainable ways to generate energy.
On India's energy policy, he said, "We have adopted an integrated approach in energy planning. During the last Petrotech Conference in 2016, I mentioned four pillars for India's future – energy access, efficiency, sustainability and security."
He was also optimistic about further developments. "Toward the end, we have developed and implemented many policies. The results of these efforts are now evident. Electricity has reached our rural areas. This year, we aim to achieve 100 per cent electrification of households in India through a targeted programme called Saubhagya. As we raise production, we also aim to reduce losses in transmission and distribution," he said.
He was also keen to highlight India's industrial might. "India has the fourth-largest refining capacity in the world. This will further grow up by about 200 million metric tonnes by 2030," he pointed out.
With economic indicators steadily on the uptake, it looks like the results for these policies are not far behind the effort. Having weathered the storm of great recession, India continues to be a resilient force in world economics.
And if it can sustain its growth over the next decade, the upper echelons of the world's economy suddenly might not seem so far away.
Happy Investing!
Disclaimer: The views expressed in this post are that of the author and not those of Groww