The International Monetary Fund (IMF) has projected the growth rate for the world economy at 3.7% for financial year 2019.
This rate is a drawdown from the growth rate it had projected in the World Economic Outlook report on April 2018, which was at 3.9%.
Indeed, the world has been witnessing a trade spat between two of the world's greatest economies, USA and China. The dust has not yet settled in this matter.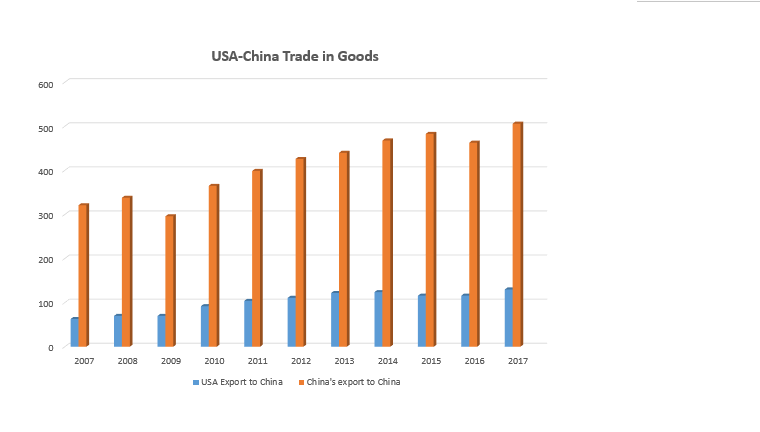 Among other reasons, USA will not enjoy a similar boost from fiscal stimulus and the higher interest rates are expected to lower consumer spending. A strong dollar which was present throughout 2018 dragged the export-oriented sectors as well.
Other countries such as China and Japan will largely see their population aging, which makes matters worse for them. The scenario of Euro zone also appears bleak because the dark cloud of Brexit hovers around it.
Indian Economy – The Backdrop
Given this backdrop, where pessimism prevails, we have India which clocked a growth rate of 7.1%, in the last quarter of fiscal 2019.
India today stands as the 6th largest economy in the world and is likely to take over United Kingdom in the year as the 5th largest (post which it will be behind Germany and the 'Big Three' i.e. USA, China and Japan)
When Narendra Modi led BJP came to power in 2014, India was behind likes of France, Brazil, UK, Italy, Germany etc. But it is expected that by next year our economy will add one-third more than what it was in 2014.
India today has a GDP of more than $2.5 trillion, which is slightly below UK.
We can be very proud of this fact, right?
We can go either ways on this matter. On one hand, we should give credit to our policymakers for bringing up policies such as GST, IBC, demonetization; steps for improvement in the business climate, which can be considered as major breakthroughs.
But at the same time, we should reflect on the nature of the economy we are comparing ourselves with. Though India might have surpassed Brazil in terms of size of the economy, the latter's per capita income is more than five times that of India and we know there is absolutely no comparison between the GDPs of India and UK.
This is because of India's massive population.
Are We Close to Becoming the 5th Largest Economy?
We are and this is because of the twin scenarios playing out.
On one hand, India has not seen any down year this century and has been constantly clocking a growth rate of 7% since Narendra Modi took office in 2014.
At the same time, United Kingdom is seeing its worst years.
The House of Commons is in a deadlock of how the Brexit will pan out. In the recently concluded session, British Parliament rejected the proposal of Brexit prompting a no-confidence vote against U.K Prime Minister Theresa May.
This event has stoked extreme uncertainty around UK's exit from the European Union which is scheduled for the end of March 2019.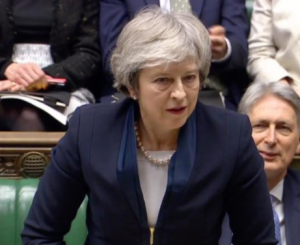 Picture: UK Prime Minister Theresa May in the House Of Commons, British Parliament
The British Pound has felt the brunt enormously and the future too looks bleak.
Therefore, UK is scheduled not to clock a huge growth rate.
Similar is the case with other nations in the Euro area. IMF has projected the growth rate for Euro Zone at 1.9% for financial year 2019.
Challenges Faced By the Government?
There are innumerable risks that need to be looked at by the government before we reach the mark of being the 5th largest economy in the world.
These risks pertain to elections, excessive volatility in inflation, clean-up of banks and other macro-economic risks. Let us discuss few of them in detail to understand how these re pitfalls on the road to success.1.
1.Volatility in Inflation
The inflation which was in an upward trajectory at the beginning of 2018, has changed its character. This is because of the sharp correction in oil prices and contraction in food inflation.
On December, CPI (Consumer Price Inflation) stands at 2.19%. This figure was 5.21% in December 2017.
While low inflation is a cause of celebration for urban consumers, it is not the case for rural ones. This is because in a country like India the majority of the population is dependent on farming and agriculture.
Lower inflation means lower income for these people and hence lower purchasing power. This, in turn, will eventually affect the aggregate demand and growth, which has already moderated in the last quarter.
Even the slowdown in manufacturing is a cause of concern for policymakers.
Therefore, RBI might change its stance in the upcoming Monetary Policy meet.  The new RBI governor has sounded dovish in the recent press conferences that has been held.
This is in contrast to the previous RBI governor, Urjit Patel, who was more focused on inflation targeting. Given this scenario, RBI in subsequent meetings that followed, might cut rates as well.
2.Election Risk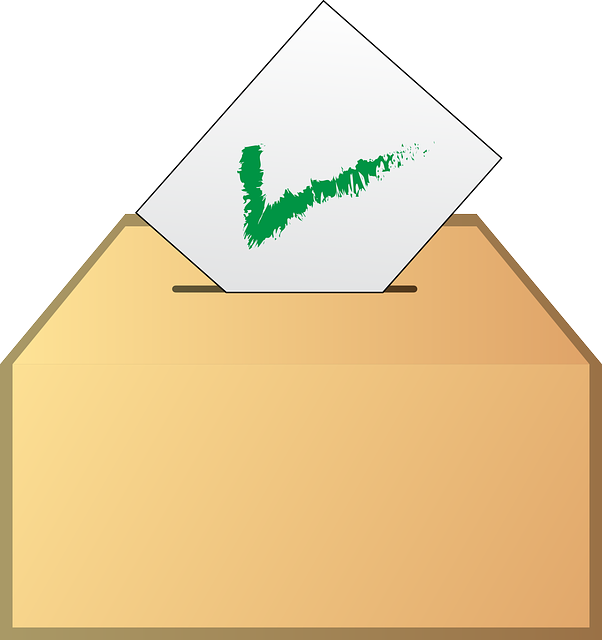 2018 has been a tough year for BJP.
Given the election results that came out was certainly a blow to the aspirations of the party wanting to come in majority in the General Elections of 2019
BJP lost in the regional elections in the states of Madhya Pradesh, Rajasthan and Chhattisgarh. These state elections by experts had been termed as the litmus test for BJP before the big fight in May 2019.
In order to better the economic standing, a cabinet committee on economic affairs was formed by BJP had already approved the increase in Minimum Support Prices (MSP of at least 50 percent) for all Rabi crops for 2018-19.
These steps are in parlance to the government's major goal of doubling farmer's income by fiscal 2022.
The government has also announced steps to improve the healthcare system.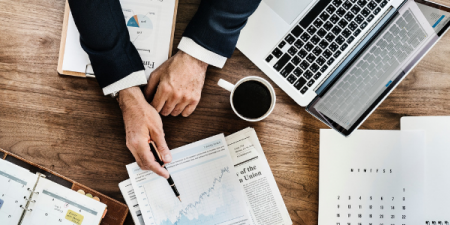 However, announcing policies is an easier step than actually implementing them on ground. The MSP is for Rabi crops that will be marketed in the year 2019-20. Also several other policies that have been announced will actually hit the government coffers. The actual impact of these policies will be seen only in the budget on February 1, 2019.
Challenges lie galore as the government had already exceeded its budget deficit for this year in the month of October. With the goal of meeting 3.3 percent fiscal deficit target, now the government will have to think through various initiatives (such as dis investments).
What Needs to be Done?
In a recently concluded interview, Mr. Arun Jaitley reiterated the point that the major challenge is to sustain the 7-8% growth, given the domestic and global factors playing out.
Let us look at the growth outlook forecasts for India, projected by renowned global organizations for the current and next fiscal year.
| | | |
| --- | --- | --- |
| Organization Name | Growth Outlook (FY 2018-19) | Growth Outlook (FY 2019-20) |
| International Monetary Fund | 7.3% | 7.4% |
| World Bank | 7.3% | 7.5% |
| RBI | 7.4% | 7.5% |
| Asian Development Bank | 7.3% | 7.6% |
Another important thing to look at is the large amount of population in India. Policymakers should think of methodologies to bring down the high fertility rate in our country, which is just below countries such as Africa and Middle East.
This policy, if undertaken solves major problems which include infant mortality rate and also the maternal mortality rate. It is also an accelerator for long term growth, as parents and governments can focus on providing resources (educational, financial etc.) for limited number of children.
Youth employment is another area to work upon. If we go by statistics, India today needs to produce 10 lakh jobs per month for the next ten years to churn out maximum potential from its demographic dividend.
India today is grappling with the unemployment issue. Participation of women in the workforce is approximately 27% whereas China has close to 65-70%
Conclusion
As Rahguram Rajan had rightly said, "India today can be considered as a calming wave in an ocean of turmoil". The quote seems correct, given the exceptional growth our country is facing now, but there are many questions that need to be answered and similarly, various needs that have to be implemented on the ground level.
And if we successfully execute these strategies, we will climb leaps and bounds in the economic ladder.
Disclaimer: The views expressed in this post are that of the author and not those of Groww