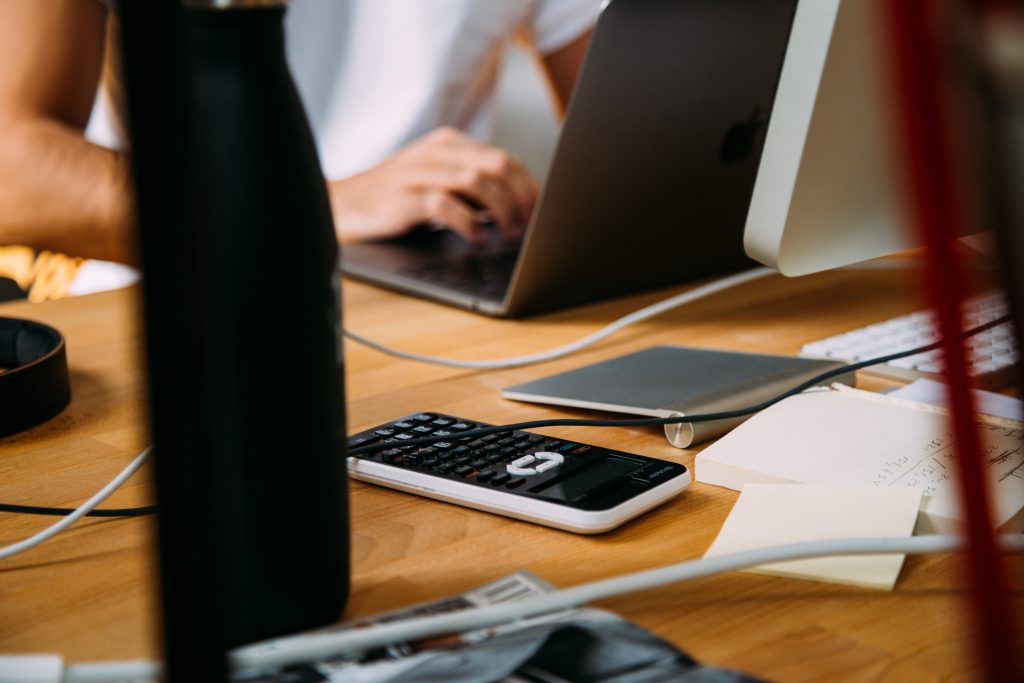 The most commonly used choice to save income tax is section 80C of the Income Tax Act. As per this section, if an individual or Hindu Undivided Families (HUFs) invests in or spends on specified option then up to Rs 1.5 lakh, as per the present laws, of this investment made or expenses incurred  can be claimed as a deduction from Gross Total Income before calculating tax to be paid on it in a financial year.
The deduction can be taken only from income in the financial year in which the specified investment is made or expenses is incurred.
By taking this deduction, an investor can decrease his Gross Taxable Income and ultimately the total tax to be paid by him.
For example, if an investor's gross total earnings for a particular financial year is Rs 6.5 lakh and if he invests Rs 1.5 lakh in the mentioned schemes which allows him to claim this tax benefit, then his net taxable income will decrease to Rs 5 lakh and he would have to pay tax on this amount.
An investor can invest in various schemes but the highest tax benefit that can be claimed is limited to Rs 1.5 lakh. So basically, an investor can invest in various tax-saving options and has no restriction of investing in just one of the options mentioned below.
Section 80C Deduction Available for:
Investment in PPF
Employee's share of PF contribution
NSCs
Life Insurance Premium payment
Children's Tuition Fee
Principal Repayment of home loan
Investment in Sukanya Samridhi Account
ULIPS
ELSS
Sum paid to purchase deferred annuity
Five year deposit scheme
Senior Citizens savings scheme
Subscription to notified securities/notified deposits scheme
Contribution to notified Pension Fund set up by Mutual Fund or UTI.
Subscription to Home Loan Account Scheme of the National Housing Bank
Subscription to deposit scheme of a public sector or company engaged in providing housing finance
Contribution to notified annuity Plan of LIC
Subscription to equity shares/ debentures of an approved eligible issue
Subscription to notified bonds of NABARD
Points to Remember
Investments made or expenditures incurred under section 80C cannot be taken as a deduction from the capital gains part, if any, of an investor's income.
This means that if the investor's income consists only of capital gains then he cannot use Section 80C to save tax on that income.
Amount of tax saved by using section 80C depends on the tax slab in which the investor's income was falling. For example, if the income reduced from Gross Total Income before tax calculation was in the 30% plus 3% cess bracket then that would be the amount of tax saved.
If an investor's gross total income for the year says, Rs 10.5 lakh, then by taking a deduction of Rs 1.5 lakh under section 80C, he will reduce his net taxable income to Rs 9 lakh. This would bring down his tax liability by Rs 46,350.
If a person's income is already below the minimum exemption limit, currently at Rs 2.5 lakh for individuals below 60 years of age, then he/she would not be saving any tax via investments/expenditures under section 80C as his income is not liable for any tax.
Arguably, the Best Option: ELSS
Equity Linked Saving Scheme (ELSS) is a type of Mutual Fund where investments are made in Equity.
Lock- in –In Equity Linked Saving Scheme, there is a minimum lock-in period of 3 years in any ELSS schemes. Under ELSS schemes, pre-mature withdrawal is not allowed before the completion of the lock-in period. In case of Mutual Funds, there is no lock-in period, investments can be withdrawn at any point of time after investment.
Tax benefits– Although there was no upper ceiling for investing in an ELSS scheme, however tax benefits for ELSS were available to the tune of Rs. 150000 under Section 80C of the Income Tax Act. There is no such tax saving or benefit available for other mutual fund schemes.
Just like Mutual Funds, any resident individual including HUF could invest their investment in an ELSS. Non-Resident Individuals (NRI) can also invest in these schemes.
ELSS was preferred by investors looking to get tax benefit by getting a deduction in their total taxable income. Just like any other mutual fund, an ELSS can also be purchased and sold on a continuous basis by an investor at Net Asset Value (NAV).
The investors get a wide variety of investment options under Mutual Funds and ELSS, moreover both of them have asset allocation in different sectors so as to give exposure to investors in all the sectors.
After the re-introduction of LTCG tax in the budget, returns from the investments in ELSS funds would be taxed. Long term capital gains from equity mutual funds above Rs 1 lakh would be taxed at 10 per cent without any indexation benefit.
Calculation
Let's take the same example as mentioned earlier of investing 1.5 lakhs by an investor in Equity Linked Savings Scheme (ELSS). Here also the taxable income of the investor is 4 lakhs. Now after the introduction of 10% Long Term Capital Gains (LTCG) tax on equity and equity oriented mutual funds, this ELSS fund will also become taxable since these ELSS funds are equity oriented.
This fund is sold by the investor after a period of 3 years at Rs 2.5 lakhs, thus making a LTCG of Rs 1 lakhs. So this investor investing an amount of 1.5 lakhs in ELSS will now have to pay a tax of Rs 10000 which is basically 10% of 1 lakhs in the year in which he sells the ELSS fund.
In this case we have assumed that the investor is already making long term capital gains of Rs 1 lakh in that year from equity and equity oriented instruments. This assumption has been taken into consideration to show the difference in impact of LTCG tax after Budget 2018.
Here the investor is basically paying this tax of Rs 10000 on ELSS gains in the year in which he sells the fund, but will get a deduction of Rs 1.5 lakhs in the year in which the investment is made.
So the investor once again will not have to pay single paisa tax since his net taxable income after deduction under section 80c will be 2.5 lakhs after deduction of 1.5 lakhs for investment made in ELSS.
Funds to invest in:
With a 5-year return of 22.21%, the fund has beaten the benchmark of 8.55%. The fund has marginally performed better than its peers over the past years.
This fund has no particular bias towards any market cap size. The emphasis is on quality wherein the fund manager invests in businesses with strong management and the ability to sustain or achieve leadership position over the years. The fund manager is comfortable taking large positions in his investments with huge allocation, most of which are not a part of the benchmark index.
This adds an element of aggression to the portfolio. However, the strict focus on quality makes sure that there is no trash in the portfolio. Many of the top picks are from the MNC space. Bragging among the best risk-return profile in its category, the fund's proven track record makes it a very good pick.
This fund has performed well since it was launched in 2007. Since inception, it has given a return of 15.32% which is an impressively good return.
The fund has beaten both the category average and the index easily over the past years. With a 5-year return of 20.68%, the fund has outperformed the benchmark 14.23%.
This fund has a very good track record, having outperformed its category average in seven of the past nine calendar years. It has invested heavily in large cap, where its exposure is higher compared to peers in the same category. The fund's portfolio is heavily diversified but has maintained a healthy exposure in its top picks.
The portfolio turnover is on the higher side, which shows that the fund manager churns stocks frequently to capitalise on market trends. The fund has managed to deliver higher returns than many of its peers, despite its heavy large-cap investment. With a healthy risk-reward profile, this fund is a very good pick for conservative investors looking for a tax saving fund.
80C Deduction List
Public Provident Fund (PPF)
Deposits made in a Public Provident Fund account are qualified for tax deductions under Section 80C. A maximum of Rs 1.5 lakh can be taken as deduction in one financial year. PPF gives assured interest that is fixed by the Finance Ministry for every financial year.
The current interest from the PPF for FY2017-18 is set at 7.6% that is compounded annually. The PPF has a term of 15 years, after which the the amount can be withdrawn and is tax-free. While the PPF does not allow premature withdrawals, the investor can take loans against the amount invested in their PPF account.
Additionally, an employer's contribution to the Employee Provident Fund (EPF) account also gives a tax benefit under Section 80C of up to Rs 1.5 lakh.
Employee Provident Fund (EPF)
An employee's contribution to the Employee Provident Fund (EPF) account also earns a tax benefit under Section 80C of up to Rs 1.5 lakh.
This amounts to 12% of salary that is reduced by an employer and deposited in the EPF or another recognised provident fund account. The present interest rate on the EPF is 8.55%.
Tax-saving Fixed Deposits (FD)
Tax saving Fixed Deposits are like common fixed deposits, but come with a lock-in tenure of 5 years and tax benefit under Section 80C on investments of up to Rs 1.5 lakh.
Different banks give different interest on the tax saving Fixed Deposits, which fall in the range of 6 to 7.5%. The returns are ensured and the Fixed Deposits give 100% capital protection. But upon maturity, the interest is added to the account holder's taxable income.
National Pension System (NPS)
The NPS is a pension scheme that has been started by the Indian Government to let the unorganised sector and the working professionals have a pension after retirement. Investments of up to Rs 1.5 lakh can be used to take tax benefit under Section 80C.
An additional Rs 50,000 can also be invested in the National Pension Scheme for tax benefit under Section 80CCD(1B). The NPS gives different plans that a person can select as per his risk appetite. But the highest exposure to equity is limited to 50%. An option to change appointed pension fund managers is also allowed.
However, a big disadvantage of the NPS is that the maturity amount is taxable. Furthermore, there is no assurance of the returns that can be earned from the NPS.
National Savings Certificates (NSC)
National Saving Certificates are eligible for tax breaks for the financial year in which they are bought. Investments of up to Rs 1.5 lakh in NSCs can be made to save taxes under Section 80C.
NSCs can be purchased from the given post offices and come with a lock-in tenure of 5 years. The interest is compounded annually but is taxable. The present interest rate for FY2017-18 on NSC is 7.6%.
Unit Linked Insurance Plans (ULIP)
Unit Linked Insurance Plan is a combination of insurance and investment. A part of the invested amount in ULIPs is used to give insurance and the remaining amount is invested in the capital markets. Investments of up to Rs 1.5 lakh in ULIPs are allowed for tax breaks under Section 80C.
ULIPs don't give assured returns because they are an equity market-linked product. The disadvantage of ULIPs is that they do not give clear picture on where the investments are made and how much of the invested amount is reduced for commissions and expenditure.
Sukanya Samriddhi Yojana
Deposits of up to Rs 1.5 lakh can be added to a Sukanya Samriddhi Yojana account for tax deduction under Section 80C. The current interest rate for FY2017-18 on Sukanya Samriddhi Yojana deposits has been set at 8.3%.
Deposits in this scheme have to be made for a girl child by the parent. The interest is compounded annually and no tax has to be paid on it. The proceeds upon maturity are also free of tax. The Sukanya Samriddhi Yojana account maturity tenure is 21 years after opening the account. A partial withdrawal of up to 50% of the previous year's balance can be considered after the account holder turns 18.
Senior Citizens Savings Scheme (SCSS)
The SCSS is a scheme specially for anyone who is more than 60 years old or someone more than 55 years who has opted for retirement. The scheme has a maturity tenure of 5 years and gives 8.4% per annum. Investments of up to Rs 1.5 lakh in SCSS can be done to save taxes under Section 80C.
| | | | | |
| --- | --- | --- | --- | --- |
| Investment | Risk Profile | Interest | Guaranteed Returns | Lock-in Period |
| ELSS | Equity-related risk | 12-15% expected | No | 3 years |
| PPF | Risk-free | 7.6% | Yes | 15 years |
| NPS | Equity-related | 8-10% expected | No | Till retirement |
| NSC | Risk-free | 8.1% | Yes | 5 years |
| FD | Risk-free | 7-9% expected | Yes | 5 years |
| ULIP | Equity-related risk | 8-10% expected | No | 5 years |
| Sukanya Samriddhi | Risk-free | 8.6% | Yes | 21 years |
| SCSS | Risk-free | 8.3% | Yes | 5 years |
Section 80C Eligible Payments
Life insurance premium
The annual premium paid for life insurance in the name of the insurer or the insurer's wife and children is an eligible tax-saving expense under Section 80C. The deduction is valid only if the premium is less than 10% of the sum assured.
All individuals and Hindu Undivided Family can have an insurance policy. If an investor has invested for a minimum of 2 years then the withdrawals will not be taxable u/s 10 but, generally he will have to pay the premium for minimum 3 years before he can surrender it.
Average return on the life insurance policies falls in the range of 4.5 to 6%. Minimum investment amount depends on the investor's entry age and life cover. There is no upper ceiling for investment. Investment is exempt. Maturity amount is not taxable u/s 10(10D).
Children's tuition fees
The tuition fee given for the education of 2 children can be claimed as tax deduction under Section 80C of up to Rs 1.5 lakh. The tuition fee can be paid to any school, college, university or educational institute located in India. The fees have to be for a full-time course only.
Repayment of home loan
The repayment of the principal of a loan taken to purchase or construct a residential property can be claimed as tax deductions under Section 80C. This deduction is also valid for stamp duty, registration fees and transfer expenditure.
Other Investments eligible for deductions under section 80C
If an individual has invested and paid for in above tax-saving products and still, has not reached the Rs 1.5 lakh ceiling, then that individual can invest his money in the following tax-saving schemes:
Infrastructure Bonds
Infrastructure companies such as Infrastructure Development Finance Company and India Infrastructure Finance Company issue infrastructure bonds, also famously known as infra bonds that are approved by the government. The amount invested in these bonds can be taken as a deduction.
NABARD Rural Bonds
National Bank for Agriculture and Rural Development (NABARD) gives out 2 kinds of bonds. First one is NABARD Rural Bonds and the second one is Bhavishya Nirman Bonds. Investments made in NABARD Rural Bonds can be claimed as tax deductions.
Though you can invest in different schemes maximum tax benefit that can be claimed is restricted to Rs 1.5 lakh on all the above mentioned tax-saving investments taken together.
NRI
Just like Indian residents, Non-Resident Indians (NRIs) can also avail same tax deductions on premiums paid on life insurance, pension schemes, etc.
When to Invest?
There are many investors, who begin to make investments just towards the end of a financial year. This is a wrong decision taken by an investor. It has 2 impacts:
Firstly, the investor will end up investing money without systematic planning.
Secondly, the investor will lose the interest on investments or capital appreciation for the whole year.
Therefore, the investor should consider various investment options carefully before taking the right decision and should begin investing right from the start of a financial year i.e. from the month of April. This will have two benefits:
Firstly, it will help the investor in taking informed decisions.
Secondly, the investor will earn the interest on investments and will get capital appreciated for the whole year from April to March.
Conclusion:
If investors are also doubtful about the tax-saving status of ELSS schemes or how it will be taxed, then the answer is that ELSS is essentially an equity scheme and the profits an investor realises from it will also be taxed at 10% when it exceeds Rs 1 lakh in a financial year. But ELSS will continue to make tax-saving benefits. Investors can still invest in it and claim tax deduction up to 1.5 lakh under Section 80C.
Mutual Fund advisors have been asking investors to not panic and continue with their investments in Equity Linked Saving Schemes (ELSS). Advisors are making their clients understand that even if ELSS attracts LTCG tax, it still is a tax-saving scheme.
With the shortest lock-in period, great flexibility and high returns, ELSS is still the best option for investors under Section 80C.
Happy investing!
Disclaimer: the views expressed here are of the author and do not reflect those of Groww.