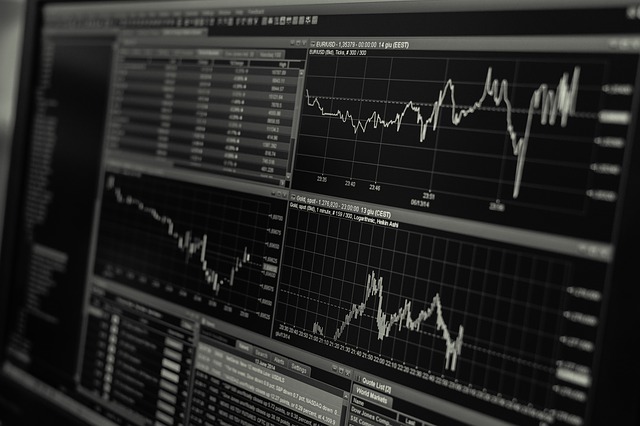 Before we delve deeper into the reasons behind opting for actively managed funds, let us first see the difference between active and passive investing.
Let us start with passive investing
What is Passive Investing?
To put it simply, passive investment is the method that eliminates human ideas from the process of determining what to own and when to keep it.  Some investors say the concept is rather boring.
It sounds uninteresting and lazy— the two adjectives that are everything but desirable in an investing approach.
In simple words, passive investing means owning the market rather than trying to beat the market. Owning the market implies that you tend to hold a part of everything.
In passive investment, there is a rulebook that defines an index and that index determines the fund.
What is Active Investing?
In this approach, investors' pool money and hand it over to a fund manager who in turn selects investments based on his or her research, intuition and experience.
This kind of investing is opted by most investors because they feel that the outcome will be more effective.
Beating the Market, or Matching It?
Passive investors consider that beating the market consistently is not possible or is highly unlikely. On the contrary, active managers believe that they can they can beat the market by selecting good stocks and avoiding the bad.
If you combine all the active fund managers, it eventually becomes the market. Thus, there is no way that all fund managers will beat the market.
But the problem is, every fund manager wants to beat its benchmark!
Moreover, with an aim to outperform they end up ringing substantial transaction costs buying and selling stocks. But when adjusted for fees and expenses, majority of the managers trail the market over the long haul.
The Case for Active Investments
Research shows that active managers struggle to outperform the market (net of fees). But still, there is a pocket of the market where a case can be made for active investing.
What about fixed income securities?
Fixed income is an opaque and illiquid marketplace. Thus, unlike equities, there is no central exchange for trading fixed-income securities. In some cases, these fixed income securities do not trade with any frequency that is even near to equities.
If you consider instruments such as municipal bonds, junk bonds, sovereign bonds, etc. there's significantly less pricing consensus.
Thus, there is merit to the idea of fund managers as far as the debt market is considered. An analysis suggests that active management in the debt market can generate outperformance.
Let us now consider the example of active and passive investment, with the example of the US market.
Performance of the US Capital Market
Despite slight market turmoil witnessed during the first quarter of 2018, the U.S. equity market posted positive returns over 12 months, ending June 30, 2018.
The small-cap segment contributed to the performance with S&P Small Cap 600 returning 20.50%. During the period, 63.46% of large-cap managers, 54.18% of mid-cap managers, and 72.88% of small-cap managers under performed the S&P 500, the S&P Mid Cap 400, and the S&P Small Cap 600 indices respectively.
If you observe, you see that small-caps performed the best, yet, it saw maximum fund managers underperforming the index.
Active Fund Managers Underperformed
The overall performance of active funds improved. Yet, they underperformed their respective benchmark over five years.
For five years, 76.49% large-cap fund managers, 81.74% of mid-cap managers, and 92.90% of small-cap managers did not beat their respective benchmarks.
Fund managers across all international equity categories, over the 1-, 3-, 5-, 10-, and 15-year investment horizons, underperformed their benchmarks.
It is found that the longer the time horizon, in general, the more funds underperformed.
Does that mean in India one should stop looking at active funds?
The answer is No.
Then What About India?
In India, the capital market penetration is in its infancy. Of the total savings of individuals, capital market accounts for less than 10 percent. This opens the door for growth.
India's macro outlook currently is one of the best among emerging markets, and in fact, it is much better than any time in the past decade.
India, I believe, is a classic example of an economy with many idiosyncratic domestic factors that are less impacted by the headwind of slow global growth.
The economy has the potential to grow at 7-8% for the next decade even with a normally functioning government. Indian corporates have done an exceptional job historically of delivering earnings in line with the nominal GDP growth due to the entrepreneurial nature of the market.
At the base level, we feel the market should compound at a similar level. It is crucial to highlight here that compounding of this alpha over a cycle could have a dramatic impact on the performance of a portfolio.
Thus, an active investor accessing an alpha-rich market such as India could not only beat the benchmark but also generate several times more returns as compared to developed countries such as the US despite a weaker asset class.
Thus, an investor can opt for an actively managed fund, given the scope of returns in the country.
Happy Investing!
Disclaimer: The views expressed in this post are that of the author and not those of Groww
Investment in securities market are subject to market risks, read all the related documents carefully before investing. Please read the Risk Disclosure documents carefully before investing in Equity Shares, Derivatives, Mutual fund, and/or other instruments traded on the Stock Exchanges. As investments are subject to market risks and price fluctuation risk, there is no assurance or guarantee that the investment objectives shall be achieved. NBT do not guarantee any assured returns on any investments. Past performance of securities/instruments is not indicative of their future performance.