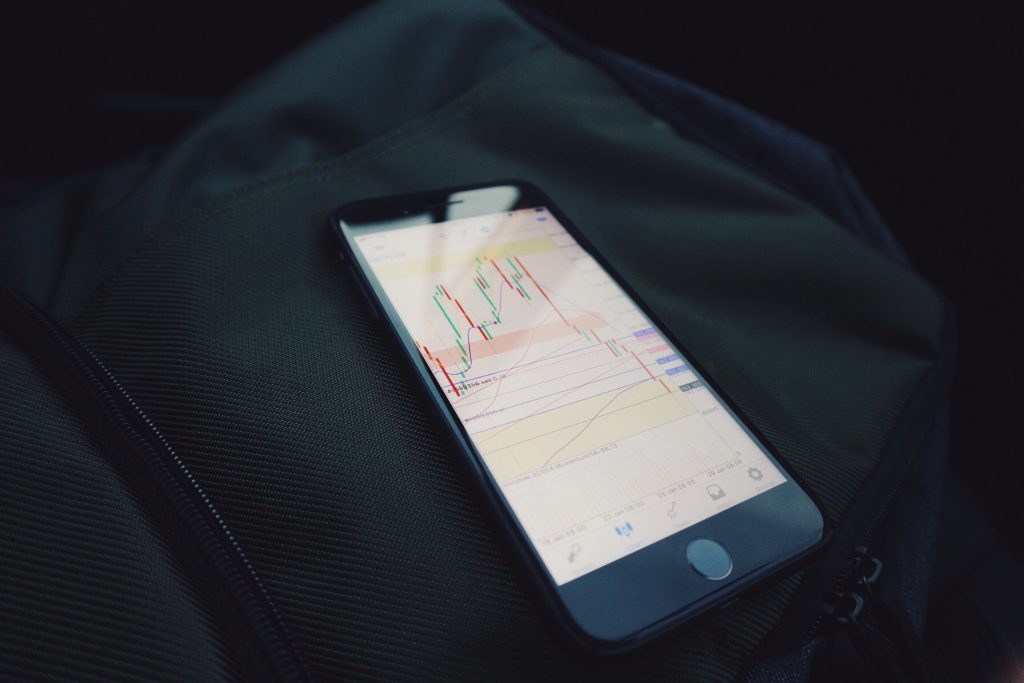 ICICI Bank will raise Rs 4,020 crore by selling a 24 % holding in ICICI Securities Ltd in a public issue which will begin on 22nd March and close on 26th March, 2018.
The price range of the Initial Public Offering (IPO) will be between Rs 519 and Rs 520 per share and the issue proceeds will go to the bank. The offering will open for anchor investors and foreign institutional investors on 21st March, 2018.
ICICI Securities IPO: Issue Objects
The objects of the public issue for ICICI Securities are to attain the benefit of listing the Equity Shares on the Stock Exchanges and for the sale of Equity Shares by the Promoter Selling Shareholder. Further, ICICI Securities anticipates that the listing of Equity Shares will improve its visibility and brand image
and give liquidity to its present shareholders.
ICICI Securities IPO Details
| | |
| --- | --- |
| IPO Opens on | 22 March 2018 |
| IPO Closes on | 26 March 2018 |
| Issue Type: Book Built Issue IPO | INR 4016.97 Crore |
| Issue Size | 64,428,280 shares of Rs. 5 each through an offer for sale including a reservation of up to 3221,414 equity shares for purchase by the ICICI Bank shareholders and the net offer shall be 61206,866 shares. |
| Face Value | INR 5 per share |
| Price Band | INR 519-520 Per Equity Share |
| Minimum Order Quantity | 28 Shares |
| Min. Application Amt for RII | INR 14560 |
| Listing will at | BSE, NSE |
Company Financials: ICICI Securities
Summary of Financial Information (Restated Standalone)
Particulars
For the year/period ended (in Rs. million)
31-Mar-17
31-Mar-16
31-Mar-15
31-Mar-14
31-Mar-13
Total Assets
20,401.6
13,920.2
13,611.4
16,203.7
9,029.2
Total Revenue
14,039.0
11,235.6
12,094.6
8,117.4
7,049.7
Profit After Tax
3,376.1
2,357.4
2,439.6
733.0
756.6
ICICI Securities Details
Started in 1995, ICICI Securities Ltd is a leading technology-based securities firm in the country that gives an extensive range of financial services including brokerage, investment banking and financial product distribution and concentrates on both retail and institutional customers.
ICICI Securities give equity capital market products including Initial Public Offerings (IPO), further public offerings, rights offerings, convertible offerings, non-convertible debentures, buyback, qualified institutional placements, delisting, and open offers and international offerings for unlisted and listed clients. ICICI Securities give their services to corporates, HNIs, financial institutions, and retail investors.
The company manages ICICIdirect.com, an online broking platform for investors to invest in equity shares, derivative instruments, currency futures, mutual funds, and other financial products, as well as to access research information, scrip picks, and mutual fund suggestions.
As of September 30, 2017, ICICI Direct had approximately 3.8 million functional accounts of which 0.7 million accounts had traded on National Stock Exchange in the previous 12 months. Since the start, the company had acquired a total of 4.4 million clients through this platform as of September 30, 2017.
As on September 30, 2017, ICICI Securities retail brokerage and distribution businesses involves more than 200 of their own branches, more than 2,600 branches of ICICI Bank through which their electronic brokerage platform is marketed and more than 4,600 sub-brokers, authorized personnel, independent financial associates.
ICICI Securities Advantages
ICICI Direct is the Biggest Equity Broker in India Powered by a proprietary technology platform
2. The company has powerful and developing distribution business with an open source distribution model
3. High-level client experience through product and technology innovation.
4. Strategic component of the ICICI ecosystem.
5. Leading institutional platform.
6. Good financial performance with noteworthy operating efficiency.
Things to Know: ICICI Securities IPO
Trading website icicidirect.com claims to bring investment at ease to an investor. The platform icicidirect.com is the front of ICICI Securities, which gets more than half its revenue from retail brokerage only. Now it will add another investment to an investor's fingertips i.e its own scrips.
In doing so, the company hopes that its present 3.8 million clients and others will be ready to bet on the profitability it gets by charging them brokerage and subscribe to the about 77 million scrips it would sell through a public issue.
ICICI Securities is betting on getting a lift off from the shift in household savings to financial assets from physical assets in the aftermath of demonetization. Besides this, the robust performance of the stock markets in the past financial year has encouraged retail investors to open more than 30 million demat accounts so far in the present financial year.
That is an evidence of the fact that the average Indian investor is switching to scrips, bonds and mutual funds from real estate and gold, and firms like ICICI Securities have the edge to make most on this. Add the strong background of this brokerage firm and also good growth prospects, the public issue is sure to attract investors.
Being the largest brokerage firm in terms of active clients and brokerage revenue, the CAGR of 19 % in revenues during FY13 – 17 should not be taken casually.
But brokerage income is subject to the changes in stock markets. To counter this, the brokerage firm has been increasing its non-brokerage income quickly too, the share of which is now in more than 30 % of its total revenue.
Nevertheless, much of the response to the public issue depends on how the company stands in comparison to its competitors in terms of valuation. ICICI Securities is valued at Rs 16,750 crore at the upper end of the public issue.
The price range of Rs 519-520 which works out to about 30 times its anticipated EPS for the present financial year. The closest comparable firm, Motilal Oswal Financial Services Ltd, presently trades at a multiple of 29 times its EPS for the present financial year.
Unfortunately, the odds are charged against the capital markets in the coming months with the dividends of a low-interest rate regime and high liquidity coming to an end globally as well as locally.
Keeping up its run rate of its revenue and income growth would be a test for the firm. To really win the heart of investors, this brokerage firm will have to show that it has risen above the uncertainties of the market. Getting bids for the public issue may not be tough but getting them from the market after listing through icicidirect.com would be.
Financial Performance of ICICI Securities IPO
The total revenue and profit after tax rose from INR 705.8 cr and INR 71.7 cr, respectively, in FY13 to Rs 1404.2 cr and Rs 338.59 cr in FY17, respectively, representing a Compounded Annual Growth Rate of 18.8% and 47.4%, respectively. The Return of Equity of ICICI Securities is more than 30% since FY13, and for FY17, it was 69.2%.
It also had a high dividend payout ratio of 60.6 % in FY17. Comparing the nine month period ended 31st December 2017, we see that ICICI Securities has been able to increase revenues at 31.5% YoY, with brokerage income and income from services increasing at 32.1% and 29.6% YoY, respectively.
The operating profit also rose by 56.4 % due to less than proportionate rise in employee costs and other operating expenses. The operating profit margin reached a high of 48 % during this period, the highest ever since 2012.
Shareholders 3862475 shares: 200.85
QIB 55040276 Shares = INR 2862.09 Crs
NII 11008054 Shares = INR 572.42 Crs
RII  7338703 Shares = INR 381.61 Crs ( 262096 Forms)
Tentative Timetable:
15 March 2018 – Price Band announced
21 March 18 – Anchor List
22 March 2018 – Offer Opens
26 March2018 – Offer Closes
29March 2018– Finalisation of Basis of Allotment
30 March 2018– Unblocking of ASBA
2 March 2018– Credit to Demat Accounts
3 April 2018– Listing on NSE & BSE
Financials:
Total Income of 2016-17 INR 1404.23 Crore
Total Income of 2017-18(6M) INR 852.77 Crore
Net Profit of 2016-17 INR 338.59 Crore
Net Profit of 2017-18 (6M) INR 246.05 Crore
Earnings per Share (EPS) INR 10.51
Earnings per Share 2017-18 (9M) INR 12.39
Estimated annualized EPS INR: 16.50/17
Equity Capital as on 30.9.2017 INR 161.07 Crore
Equity Capital after the IPO: 322,141,400 shares Rs.161.07
PE(Upper Price Band/last EPS): 49.48
PE on Estimated EPS for 17-18: 31.51
Book Value of the Share as on 31.12.2017 INR 20.76
PBV(Upper offer price/Book Value ): 25.08
Lead Managers
DSP Merrill Lynch Limited
Citigroup Global Markets India Private Limited
CLSA India Private Limited
Edelweiss Financial Services Limited
IIFL Holdings Limited
SBI Capital Markets Limited
Registrar to the IPO
Karvy Computershare Private Limited
Industry overview
The broking industry has been directed by big brokers with top 25 brokers contributing to 51 % of the trading turnover. The market share of top 5 brokers has increased from 14 % in 2013 to 19 % as of Sep 30, 2017.
Also, the past 2 years saw higher primary market activity and more retail participation in secondary markets. As per CRISIL, brokerage revenues are anticipated to increase by 15% to 18% CAGR over the upcoming 5 years as against the growth of 14% seen over 2012 to 2017.
The equity capital markets saw peak activity because of higher liquidity in the market and rising exits by private equity investors. With the cheerfulness in the primary and secondary markets, the mutual funds also experienced heightened activity with the growth of 26.8 % CAGR from March 2013 to September 2017.
These movements have benefited Indian brokerage firms and full-service brokerage houses experienced higher traction in revenues.
Impact of 10% LTCG Tax
The public issue allotment process is important for computation of capital gains which takes another 5 working days to complete. Ideally, the payouts in case of ICICI Securities could have taken place before 31st March 2018 but 2 consecutive public holidays might result in a spillover of the transaction into the upcoming fiscal year.
Presently, Long-Term Capital Gains profits made on the sale of equity scrips held for more 12 months are completely exempt from taxes. But it will be taxed at 10%, w.e.f 1st April, 2018. The public issue is completely an offer for sale by the parent. The public issue proceeds of Rs 40 billion are capital gains the private lender would be booking by divesting about 24% holding in the investment banking arm.
If the allotment process gets completed before 31st March, the parent bank will get the tax benefit. However, if the process, mainly the issue proceeds, takes place on 1st April, 2018 or later, the bank will have to pay tax on capital gains on the issue amount. The timeline of a public issue gap between the closing of an Initial Public Offering and listing of the scrips is 6 working days.
The 6-day process requires modification of bids, getting exchange approvals, finalization of allotment, transfer of shares from an escrow to investors and transfer of funds from investors account to the issuers.
The point of concern is public holidays on 29th March and 30th March on account of Mahavir Jayanti and Good Friday, respectively. As banks and exchanges would be closed, the allotment and the payouts could take place on 3rd April and the listing on 5th April.
The day the scrips get transferred, and allotment made, will be taken as the day of the transaction for tax purposes. The day of the issue proceeds closing or listing is not taken into consideration for this purpose.
Investment banks are talking to stock exchanges to process the application during public holidays so that the transaction can be over in the present financial year. But the stock exchanges have not given any clarification on whether this can be done or not.
While ICICI Bank wants to complete the deal in the present financial year, it will have no option but to pay the tax if it goes to the next financial year. The parent bank will get Rs 40 billion from the public issue.
ICICI Bank will have to pay 10 % of the issue amount after subtracting the cost of acquisition and indexation. The exact tax could be as much as Rs 3 billion.
ICICI Bank is selling 77.25 million scrips of ICICI Securities in the public issue. According to an initial filing with the SEBI, ICICI Bank had planned to sell only 64.43 million scrips. Industry players said ICICI Securities valuations had to be lessen by 20 % because of weak demand, which slightly delayed the offer process.
IPO vs Mutual Funds
If you have no knowledge of the equity markets but are looking to gain from the equity markets, mutual funds are ideal. Investments can be made in Mutual Funds since they provide a wide variety and also the amount of investment can vary as per investor's preference.
Many mutual funds invest in IPOs – many times at discounted rates that are not available to retail investors.
It is necessary to not get carried away by the hype surrounding IPOs. Don't jump into IPO if you do not have the necessary skills.
In a mutual fund, a skilled and trained professional handles all investments for you and therefore, you can benefit from the equity markets without spending too much time gaining the skills needed to understand the markets.
Different Funds:
Large Cap Funds– Here the investment is made in large cap companies. These companies offer 12-18% return. Moderate risk is involved and it is suggested to invest here for 4 years or more.
Mid Cap Funds– Here the investment is made in mid cap companies. These companies are offer 15-20% return. Moderately high risk is involved and it is suggested to invest here for 5 years or more.
Small Cap Funds– Here the investment is made in small cap companies. These companies offer 15-20% return. High risk is involved and it is suggested to invest here for 6 years or more.
Balanced Fund– This fund is a combination of equity and debt in its portfolio. Depending on the proportion of investment made in Equity and Debt, the risk and returns are accordingly determined. It is suggested to invest here for 2 to 3 years. Returns in this fund range from 11-14%.
Investment can be made via lump sum investment or through SIP (Systematic Investment Plan) mode in any of these funds.
Moreover return is something that cannot be promised but these return estimates have been given on the basis of past performance.
Mutual Funds for 2018
Large Cap Fund:
These funds invest in large companies that have a history of good performance and stable balances.
Mid Cap Fund:
These are funds that are high risk – high return. They're a bit riskier than large cap funds.
Small Cap Fund:
These are the funds that you can invest in if you want very high growth. They are a very high risk too.
Happy investing!
Disclaimer: the views expressed here are of the author and do not reflect those of Groww.