ICICI Prudential Long Term Equity Fund (Tax Saving) is a well-performing Equity Linked Savings Scheme (ELSS) funds from the ICICI Prudential Mutual Fund house.
As the name of the fund suggests, this unique fund not only serves as a great investment vehicle, but also as a very good tax saving option.
This 4-star rated, open-ended ELSS fund has been a consistent performer in the ELSS category. Let us look at a detailed review of this fund.
ICICI Prudential Long Term Equity Fund (Tax Saving): Investment Objective
To generate long-term capital appreciation through investments made primarily in equity and equity related securities of companies.
Key Fund Details
| | |
| --- | --- |
| AUM | ₹ 5,308 Cr. (as on Dec 13, 2018) |
| NAV | ₹ 377.7 (as on Dec 13, 2018) |
| Minimum SIP Investment | ₹ 500 |
| Expense Ratio | 1.18% |
| Returns 1 Year | 3.4% |
| Returns 3 Year | 11.8% |
| Returns 5 Year | 17.6% |
| Risk Grade | Moderately High Risk |
| Benchmark | NIFTY 500 Index |
| Exit Load | NIL |
| Fund Manager | George Heber Joseph |
ICICI Prudential Long Term Equity Fund (Tax Saving) is an equity linked savings scheme which has a consistent track record.
The fund has experienced various bull and bear markets and beaten the benchmark index. It has performed well as compared to its peers and given positive returns even in this bear market.
Comparison
Let us compare this fund with other funds in the similar category:
Also Read: Axis Long Term Equity Fund vs ICICI Prudential Long Term Equity Fund
ICICI Prudential Long Term Equity Fund (Tax Saving): Review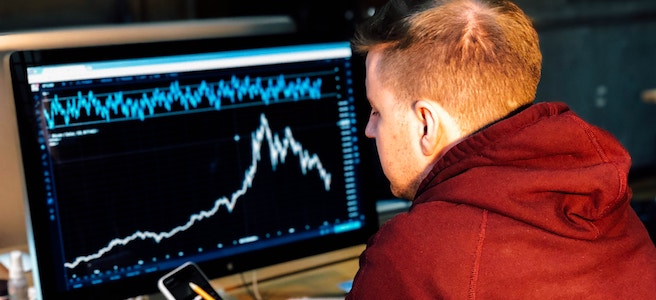 ICICI Prudential Long Term Equity Fund (Tax Saving) has consistently outperformed its benchmark since its inception. It's 1-year, 3-year and 5-year returns have consistently beaten the benchmark NIFTY 500 index.
The fund has over 95% allocation in Equity and equity-related securities. The remaining 5% is invested in cash and cash equivalents, to make use of any suitable opportunity that may arise in this volatile market.
The fund's portfolio is comprised of large-cap and mid-cap stocks. Large-cap stocks comprise approximately two-third of the portfolio or over 67% of the fund's AUM. The mid-cap stocks comprise of approximately 26% of the portfolio.
As far as the sector allocation is concerned, the investments of this scheme are well diversified. On a drill-down analysis of the sector-specific allocation of the funds, it can be observed that funds are allocated as follows-
Financial services (24%), Consumer goods (11.4%), pharma (10.8%), automobile (11%), and energy (14%).
We can observe that the fund is a heavy weight on the financial services industry. Investments in these two sectors account for approximately one-fourth of the total corpus.
The top stock holdings for this fund are:
1.ITC Limited (6.6%)
2.HDFC Bank Limited (5.7%)
3.NTPC Limited (5.2%)
4.HDFC Limited (4.4%)
5.SBI Limited (4.1%).
It is suitable for investors looking for high capital appreciation over a long term . Investors who are willing to invest for retirement planning, children's education, can look into this fund.
Fund Manager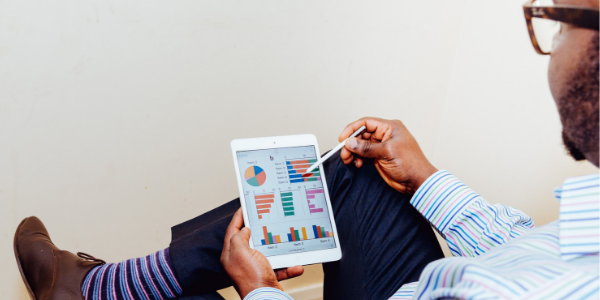 Mr. George Heber Joseph is the fund manager of the scheme, he has been managing it since the last 3 years. Ms. Priyanka Khandelwal is the dedicated fund manager for managing overseas investments of the Schemes of the Fund. These funds have a mandate to invest in overseas securities.
George Heber Joseph has a total work experience of over 14 years with ICICI Prudential Asset Management Company.
Prior to this, he has also worked with esteemed brands such as Cholamandalam Investment and Finance Co. Limited, MetLife India Insurance Company Private Limited, Wipro Limited and DSP Merrill Lynch Limited in various roles and capacities.
He is a highly experienced professional with an ACA and ACMA degree. Some of the other schemes also managed by him are ICICI Prudential Multicap Fund, ICICI Prudential Business Cycle Fund – Series 2, ICICI Prudential Value Fund – Series 8, ICICI Prudential Value Fund – Series 12 and ICICI Prudential Value Fund – Series 13, among others.
Why Invest in an ELSS Fund?
ELSS funds are unique funds which provide to its investors, tax benefits of up to ₹150,000 per financial year. The said benefit is available in the form of tax deduction under section 80C of the Income Tax Act, 1961.
It is important for all investors to know that ELSS funds come with a 3-year lock-in period. The rationale behind this lock-in period, unlike any other mutual fund schemes, is that it enables investors to participate in the long-term growth potential of equity markets.
Moreover, 3 years in the lowest lock-in period among other investment vehicles generally availed for tax-saving purposes.
Who should invest in this fund?
ICICI Prudential Long Term Equity Fund (Tax Saving) is for those investors who have a moderate risk appetite and seek stable returns and seek added tax benefit on their investments.
The scheme invests in large companies with decent returns, good track record, strong industry position in terms of market share and low volatility. For the reasons mentioned, it is a preferred investment option for many investors across different age groups.
However, it is important for all investors to keep in mind that an investment in any equity fund in general and an ELSS fund in particular comes with investment risks.
Therefore, it is always advised that each investor, in order to meaningfully invest his/her hard earned money, must take into account his/ her risk to return appetite and invest accordingly.
Investing in ELSS funds is a good and comparatively safer option for investors who are seeking long-term capital appreciation at a considerably lower risk, as well as save tax on the concerned investment.
How to Invest in ICICI Prudential Long Term Equity Fund (Tax Saving)?
This fund is available for investment on the Groww. Simply log in to your account, choose the fund – ICICI Prudential Long Term Equity Fund (Tax Saving) – make payment and start your SIP!
Conclusion
ICICI Prudential Long Term Equity Fund (Tax Saving), true to its theme, has been a consistent wealth generator and tax saver for all its investors coupled with the benefits of with low volatility and moderate risk.
With a 4-star rating by Groww and regular returns, this fund is definitely one of the best tax-saving funds to consider investing in 2019
Happy Investing!
Disclaimer: The views expressed in this post are that of the author and not those of Groww