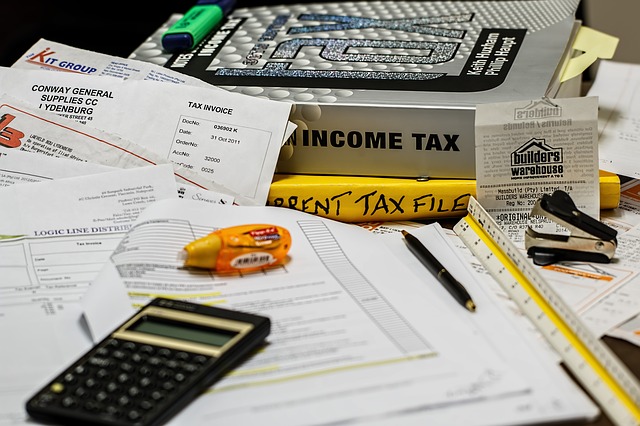 With the income tax deadline for FY 2018-19 is just around the corner (   31st August 2019 ). Here is a compilation of all necessary information you need to file your taxes at the last minute. Read on.
Eligibility To File Income Tax Returns
India, similar to many other countries, follows a progressive income-tax system resulting in high-income earners falling in higher tax rate slabs. Any individual or entity liable to pay income tax is eligible to file income tax returns. Additionally, even if the income is below taxable limit, one can always file a nil return to avail the associated benefits such as easy loans.
According to the Income Tax Act, you are liable to file ITR if you belong to the following categories. 
Indian Citizen under 60 Years of age with annual income more than 2.5 Lakh)

 Indian citizen above 60 years of with annual income more than 3 Lakhs)

Citizens over the age of 80 having annual income more than 5 Lakhs)

Resident Indians holding financial assets or financial interest in foreign entities

Signing authorities in foreign accounts

Receiving income from property used for religious and charitable purposes

Corporate firms, local authorities, Association of Persons (AOP), Body of Individuals (BOI), 
From the next assessment year, anyone who has deposited more than one crore INR in a bank account bought over 2 Lakh INR of foreign exchange, and paid electricity bill of 1 lakh INR will be required to file ITR.
The Income Tax Slabs
As we have seen earlier, the income tax one has to pay is determined based on the income tax slabs applicable to them. 
| | |
| --- | --- |
| Income Tax Slabs | Tax Rate For Individual & HUF Below The Age of 60 Years  |
| Up to ₹ 2,50,000 | Nil |
| ₹2,50,000 to ₹5,00,000 | 5% on income over ₹2,50,000 |
| ₹5,00,000 to ₹10,00,000 | ₹12,500 + 20% on income over ₹5,00,000 |
| Above ₹10,00,000 | ₹1,12,500 + 30% on income over ₹10,00,000 |
The above-mentioned tax-rates are exclusive of surcharges and cess which will be as following:
4% Health & Education cess is applicable income tax as well as any applicable surcharge. 

10% surcharge is applicable if income is over ₹50,00,000 but less than ₹ 1 crore. If the income is over ₹ 1 crore, a 15 % surcharge is applicable. 

Individuals with income lower than ₹5,00,000 are eligible for full tax rebate under section 87A. 
For senior citizens aged above 60 years, there are no taxes for income up to ₹3,00,000. This limit goes up to ₹5,00,000 for super senior citizens above 80 years. The rest of the percentages remain the same as for all other taxpayers. 
How To Proceed With Filing Your Income Tax Online?
Step # 1 – Collect All The Necessary Documents
Here is the list of documents you may require to file your taxes
It is crucial to get all the facts and figures right while filing your ITR. You can easily file your ITR with the help of the following documents:
Form 16 – This is provided by your employer and consists of a detailed break-up of your salary and tax deducted. If any tax is deducted by the employer, it is mandatory to provide Form 16.
Form 26AS – Form 26 AS is a statement of all the tax deducted on your behalf and deposited with the government. This is a consolidated statement of all taxes deducted by your employer, bank, any organization that made payment to you, advance tax paid, and self-assessment tax paid. In case you wish to check if all those who deducted TDS have deposited to your PAN or not, you can easily do so using the following steps:
Step 1 – Go to TRACES website. This can be done by logging in to the income tax e-filling portal. 
Step 2 – Next, head to the "My Account" option on the top and hit "View Form 26AS." This should take you to the TRACES website.
Step 3 – Click Agree and hit "View Tax Credit Traces."
Step 4 – Select the assessment and the format in which you wish to see your 26AS. For online viewing, select HTML. 
Interest Certificates – You will have to disclose the source of interest income from fixed deposits, recurring deposits, and even savings account. Interest certificate or passbook should be kept handy to quote these figures. 
Aadhaar Card – It is mandatory to provide your Aadhaar card while filing ITR. So, keep your Aadhaar card and the mobile phone linked to Aadhaar card handy.
Salary Slips – Salaried individual will require salary slips to specify the division of your salary in house rent allowance, basic allowance, etc. 
Proof of tax-saving investments – You may need details of investments made in PPF, EPF, NPS, etc. to claim deductions under section 80. 
Proof of expenses – Certain expenditure towards a medical claim, health treatment, etc. can be claimed for deduction under Section 80D to 80U. Proof of the same will be required. 
Statement of Home Loan – This will give you the details of principal repayment and interest paid which can then be claimed for deductions under relevant sections. 
Other documents – Stock trading statement, details of capital gains, and other incomes will be essential to arrive at your total taxable income.
Step #2 – Compute Total Income For The Financial Year
Once you have verified all the taxes deducted from your income verified all the taxes that have been deducted from his/her income, he/she can compute the total income chargeable to tax.
Total income is computed by adding incomes from the five different heads and claiming all the relevant deductions allowed under the Income Tax Act.
The Five Heads of Income Are as Follows:
Income from Salary;
Income from House Property;
Income from Profits and Gains of Profession or Business;
Income from Capital Gains;
Income from Other Sources
Step #3 – Calculate The Tax Payable
Today, with the help online income tax calculator, you can find the exact tax that you need to pay within minutes. Even the income tax department offers an online tool to help you arrive at the tax payable.
You simply have to give basic information such as the type of taxpayers, age, financial year, and you are good to go. Your tax payable can be derived from subtracting your deductions from the gross income and then determining the tax slab which is applicable to you.
The best way to calculate the tax payable is by means of the online tax calculators. Enter all the information about your income from all sources, investments, expenses under relevant sections and get your tax payable quickly. Once you have the calculation, you will know if you have any additional tax to pay or you have paid excess tax and a refund is due. Any additional tax can be paid physically via cheque or online using challan ITNS 280. 
Step #4 – Asses ITR Eligibility
Before you begin to file your returns online, assess which ITR you are eligible to file, based on the nature of your income. Here is a table that can help you identify the correct ITR
ITR Form 
Eligibility

ITR-1

A resident individual having income up to Rs 50 Lakh, earning income only from the sources mentioned below, needs to file ITR-1

Salary/pension

Income from only one house property

Agricultural income not exceeding  Rs5000

Income from other sources ( does not include earnings from legal gamblings,lottery, horse racing, etc)

ITR 2

If you satisfy all conditions as mentioned in the eligibility criteria of ITR 1 but your total income adding all sources exceeds Rs 50 Lakhs, then you need to file ITR-2

Additionally, if you meet the criteria given below, you need to file ITR-2

If you have earned income from more than one house property

If you have accrued capital gains or losses on the sale of investments or property ( Long term+ short term)

If you have earned income from other sources, also earning income from legal gamblings, lottery horse racing, etc

If you have earned foreign income or possess foreign assets

If you are a partner in a firm

If you are a non-resident or a resident not ordinarily resident. 

ITR 3

You need to file ITR 3 if you are an individual or a HUF , satisfying the eligibility criteria as per ITR-2. Apart from that, you are also eligible to file ITR -3 if you have income from business or profession, registered as a proprietorship, where individual/HUF is the proprietor. 

ITR 4 

ITR 4 needs to be filed if you satisfy the following criteria

 Have income from business or profession under Section 44AD or 44AE

Have professional income computed as per section 44ADA

Have salary or pension upto Rs 50 Lakh

Have earned income upto Rs 50 Lakh from one house property ( except cases where loss is carry forward from previous years)
Step #4 Process To Prepare And Upload ITR
There are two ways you can file returns online. The first method is to download the income tax return preparation software, prepare your return and then generate the XML file. After it has been generated upload it. The other method is to enter details directly in an online form and submit it. This online form submission method is only available for ITR1 and ITR 4 for the convenience of salaried individuals. Choosing the online form submission method comes with advantages like pre-filled fields in ITR from your PAN database or earlier returns. 
Step 1 :Visit https://www.incometaxindiaefiling.gov.in/home . 
Step 2: Click on " IT Return preparation software" under the downloads section
Step 3: Download the excel utility software for the relevant ITR and prepare the return using the software. Save the XML file after you have entered the relevant details. 
Step 4: Login to the e-filing website and enter your username, password, date of birth and captcha code. 
Step 5: Click on e-file and then on " Upload Return". Select the relevant ITR, assessment year and upload the XML file saved previously.
Step 6: In the next step, upload Digital Signature Certificate (DSC), if applicable. Make sure that the DSC is registered with e-Filing.
Step 7: Click on " submit" and as the process gets completed, ITR-V or acknowledgment will be displayed on the screen if DSC is not used
Step 8: Click on the link to download ITR-V. The ITR-V or acknowledgment form will also be sent to your registered email id. In case your ITR is uploaded with DSC the return filing process is complete. 
Step 9: If the return hasn't been uploaded with DSC, then you need to print sign and submit it to Centralised Processing Center, Income Tax Department, Bengaluru, Karnataka-560500, by ordinary post or speed post. This has to be done within 120 days from the date of e-filing.
Step# 5 -E-verification Of Income Tax Returns
Verification of an income tax return by the taxpayer is mandatory for the return filing process to be treated as complete.
The government, in an effort to digitize even the verification process of filed returns, to ensure timeliness and accuracy, has introduced the process of e-verification of return of income by a taxpayer. 
Once you are done with uploading your return of income on the income tax portal, the next step would be to e-verify your return of income. The process of e-verification, as already stated above, would complete your return filing process.
Following are the various methods of e-verification:
Using Aadhaar OTP

Via net banking

Using your bank account
Important Passwords 
 During your course of filing ITR,  you may come across several passwords protected documents that you may need to access. Here is a list of these passwords in relation to the document. 
Let us consider, Aditya a resident individual, whose DOB is 11.05.1994 and  PAN is CTPDH6472G
| | | |
| --- | --- | --- |
| Form/File | Password Format | Example |
| IT Return PDF | PAN in lowercase followed by Date of birth in ddmmyyyy format | ctpdh6472g11051994 |
| Form 16/16A | First 5 letters of PAN in caps followed by DOB | CTPDH11051994 |
| Form 16 B |  DOB of the buyer (DDMMYYYY) | 11051994 |
| Form 26AS | The DOB(DDMMYYYY) | 11051994 |
| ITR V | PAN in lowercase followed by DOB (DD/MM/YYYY) | ctpdh6472g11051994 |
| Intimation or order | PAN in lowercase followed by DOB (DD/MM/YYYY) | ctpdh6472g11051994 |
| PAN Card | PAN in lowercase followed by DOB (DD/MM/YYYY) | ctpdh6472g11051994 |
| Aadhaar Card | First 4 alphabets of the name in Caps followed by birth year | ADIT1994 |
| Extracting 26AS Zip file | DOB (DDMMYYYY) | 11051994 |
Penalty For Late Filing Of Income Tax Returns
The penalty provisions have been captured in the below table for ease of reference:
| | | |
| --- | --- | --- |
| E-filing due date | Penalty if Total income is below Rs 5 lakhs | Penalty if Total income is above Rs 5 lakhs |
| 31st August 2019 | Nil | Nil |
| After 31st July August but on or before 31 December 2019 | 1,000 | 5,000 |
| After December 2019 | 1,000 | 10,000 |
Disclaimer : The views expressed in this post are that of the author and not those of Groww. The information present in this article is generic in nature. Please consult a tax professional for queries related to filing your income tax returns.