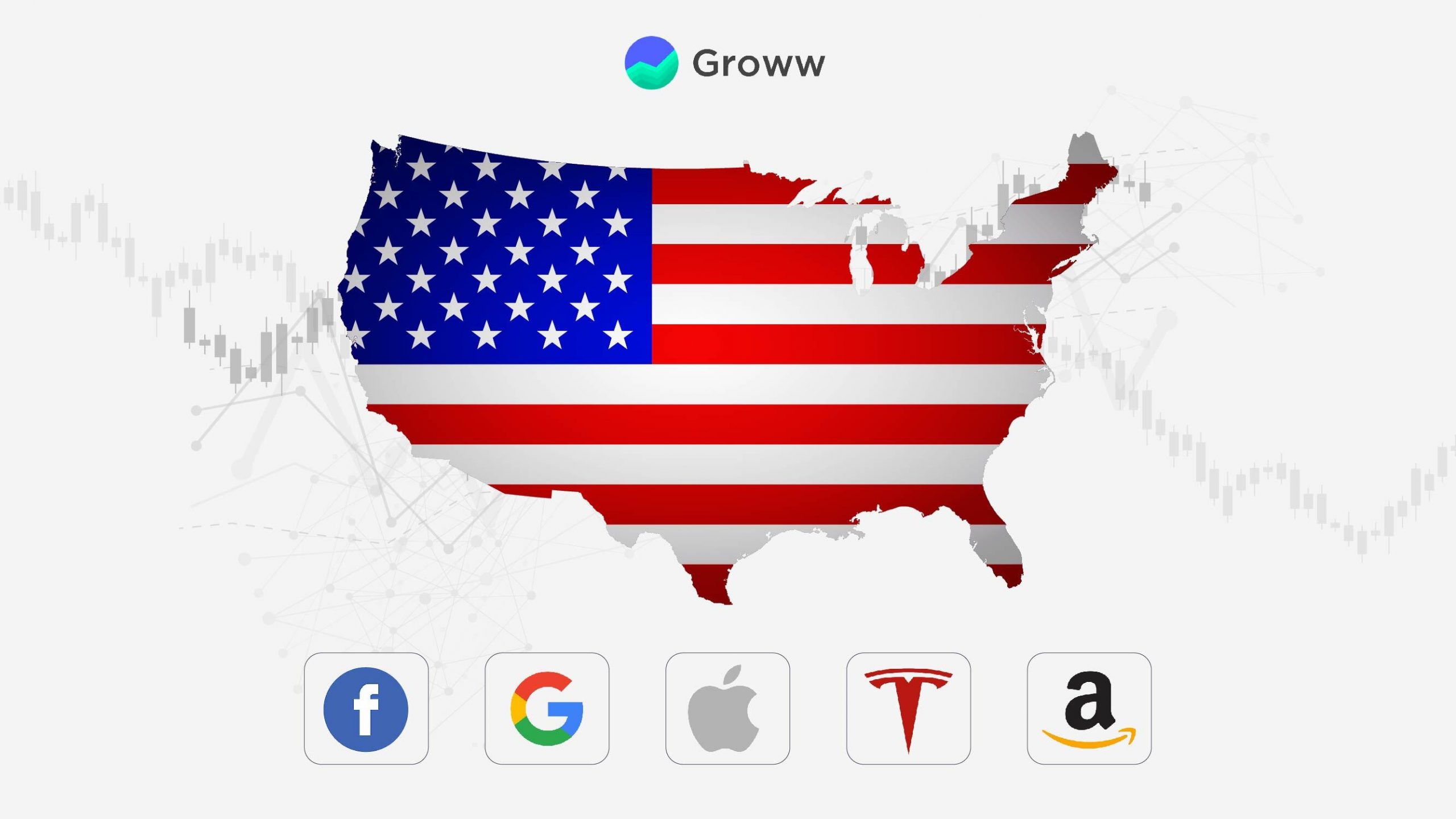 When we think about diversification in stock investments, we think about investing across different sectors, industries, and market capitalizations. However, very few investors tend to look beyond India's borders for investment opportunities. Today, our point of discussion is going to be around how to invest in US stocks from India.
The last few months have been an interesting time for stock markets around the globe. While most markets nosedived when lockdowns were implemented in many countries, some of them recovered faster than the others. This led to many Indian investors to reconsider diversification of their stock portfolios. 
The US stock market is home to some of the best stocks in the world like Facebook, Google, Apple, General Motors, etc. Buying such stocks allows you to participate in their growth story while allowing you to diversify beyond the Indian stock market. Before we look at how to invest in US stocks from India, let's look at some reasons why you should consider investing in stocks in the US.
Reasons to Invest in US Stocks from India
The Reserve Bank of India (RBI) released guidelines under the Liberalized Revenue Scheme (LRS) that permitted an Indian Resident to invest up to 250000 dollars (around 1.9 crore rupees) per year without any special permissions. Here are some reasons you should consider investing in the US stock market:
Historically, the US stock market indices have been less volatile than the Indian stock market indices

Most mega global corporations are headquartered in the US that offers you a more diversified investment avenue

The US stock market has outperformed the Indian stock market over the last decade in pure dollar terms

With the US being at the center of global innovation, you can invest in a promising company during its initial stages
How to Invest in the US stock Market from India?
There are two distinct ways of investing in the US stock market from India:
Direct investment in stocks

Indirect investment in stocks via mutual funds or ETFs
Direct Investments
You can invest in US stocks directly by opening an overseas trading account with a domestic or foreign broker.
1. Opening an Overseas Trading Account with a Domestic Broker
Many domestic brokers have tie-ups with stockbrokers in the US. They act as intermediaries and execute your trades. You can open an overseas trading account with any such broker. You might have to submit a set of documents to open this account. 
However, it is important to remember that this facility has some restrictions. Based on the brokerage firm, you might have some restrictions on certain investment vehicles or the number of trades that you can make, etc. The cost of investing can be high considering brokerage and currency conversion charges. Hence, ensure that you know all the costs before opening an account.
2. Opening an Overseas Trading Account with a Foreign Broker
You can also open an overseas trading account directly with a foreign broker with a presence in India. Some such brokerages are Charles Schwab, Ameritrade, Interactive Brokers, etc. Ensure that you understand the fees and charges before opening the account.
Indirect Investments
Like domestic investments, you can take an indirect position in US stocks without investing in them directly. Here are two options to consider:
1. Mutual Funds
This is the easiest way to invest in stocks listed on exchanges outside India. You don't need to open an overseas trading account or maintain a minimum deposit that can be the case with some stockbrokers offering direct international investments.
There are many mutual funds that invest in US stocks and/or mutual funds. You can invest in these funds if you want to save yourself the hassle of choosing the right stocks for investing. Ensure that you pay close attention to the expense ratio of the mutual fund scheme before buying.
2. Exchange-Traded Funds (ETFs)
You can also gain exposure to US stocks by investing in ETFs. There are direct and indirect routes available for ETFs. You can purchase US ETFs directly via a domestic or international broker or purchase an Indian ETF of international indices. 
3. Investing via New-age Apps
Since the evolution of mobile apps for different types of services, there have been several apps launched by start-ups to help Indian investors invest in the US stock market.
Things to Remember Before Investing in US stocks From India
Open an overseas trading account if you have the time and expertise to analyze the US market and economy and make informed decisions.

International investing attracts more charges as compared to domestic investments. Look for the account charges, brokerage, and currency conversion charges, etc. Hence, ensure that you understand all charges well.

Investing is more cost-efficient than trading in the US market. This is because high charges can eat away into the marginal profits that traders usually make. Long-term investing allows you to earn reasonable returns post-charges too.

Consider applicable taxes as per the US and Indian taxation laws.

Start small and increase your investment as you gain an understanding of the US markets.
Summing Up
By allowing yourself to consider investing in foreign markets, you can introduce an additional element of diversification to your portfolio. With information at our fingertips, researching and analyzing stocks is simpler than before. However, it is important to remember that international stock investing has certain pros and cons. Hence, ensure that you consider all aspects and invest according to your financial goals and risk tolerance. 
Happy Investing!
Investment in securities market are subject to market risks, read all the related documents carefully before investing. Please read the Risk Disclosure documents carefully before investing in Equity Shares, Derivatives, Mutual fund, and/or other instruments traded on the Stock Exchanges. As investments are subject to market risks and price fluctuation risk, there is no assurance or guarantee that the investment objectives shall be achieved. NBT do not guarantee any assured returns on any investments. Past performance of securities/instruments is not indicative of their future performance.