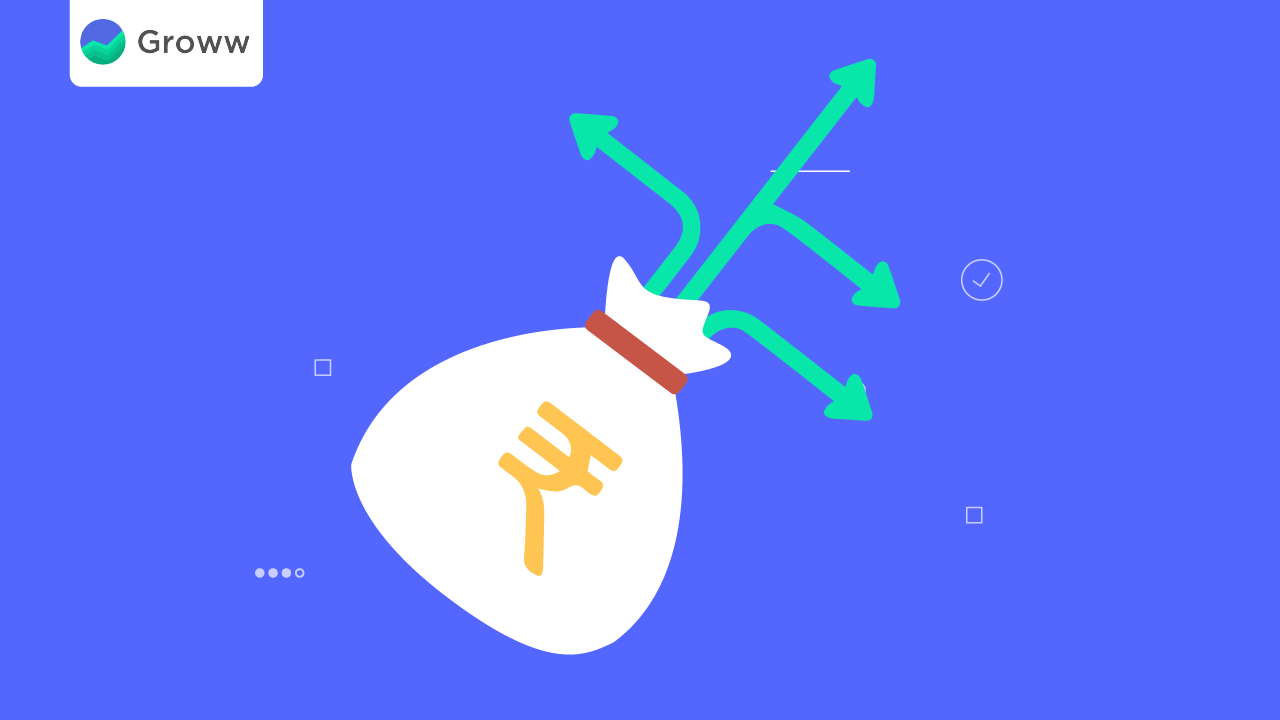 A rights issue is a an offer to the existing shareholders of a company to buy additional shares of the company within a specified date at a discounted price than the current market price.
Read on to understand how to apply for a rights issue.
Via RTA
There are primarily two ways to apply for a rights issue. One of them is to apply through the registrar and transfer agent (RTA). CAMS and Karvy are examples of RTAs in India. We have used Karvy as an example to explain the process below.
Step 1: Visit the Karvy Fintech RTA website (https://rights.kfintech.com/). You will see the option to apply only when the rights issue is open. Here we have used screenshots from Reliance Industries' rights issue from May 2020 as an example.
You will have to click on the option " Apply for rights issue", which will get enabled on the date of opening. But before that, click on the " email and Mobile registration".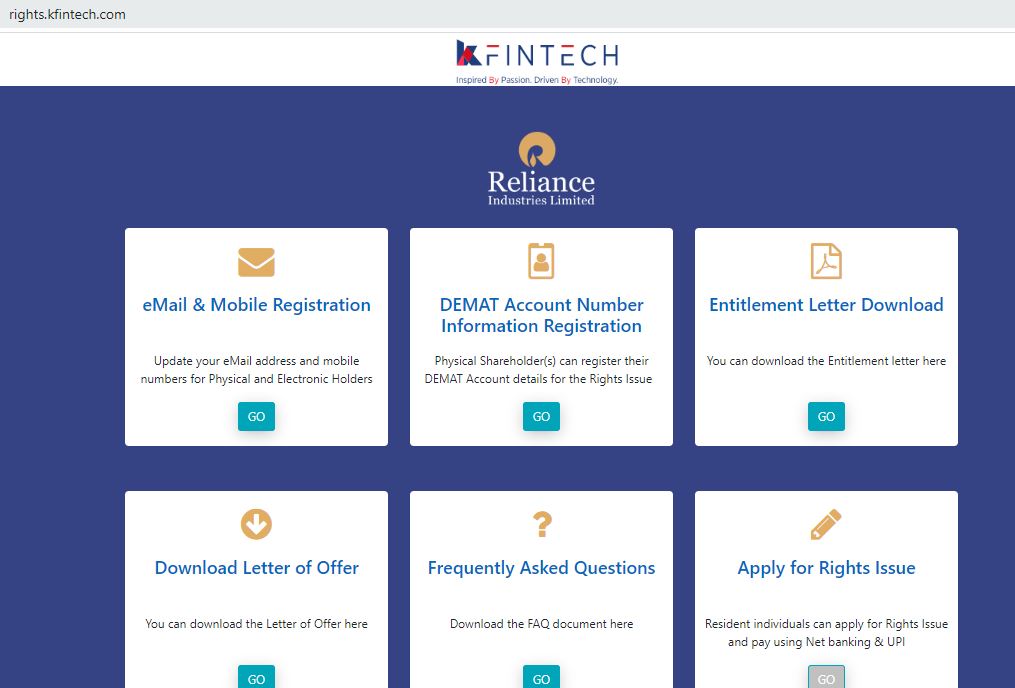 Step 2: Select whether you have physical shares or select the depository with which you have an account. 
Step 3: Enter basic details such as DP ID, client ID, Captcha and click on Submit. 
Step 4: Register your email ID and mobile number on the next page. 
Registering your mobile number and email ID will ensure all the allotment details reach you. 
Now in case you have already opened your Demat account, but are holding  RIL shares in physical form, then click on the next tab which is Demat Account Number Information Registration and follow the instructions mentioned on the screen. Once you click on proceed, you will be asked to enter your PAN number, Demat account number, etc.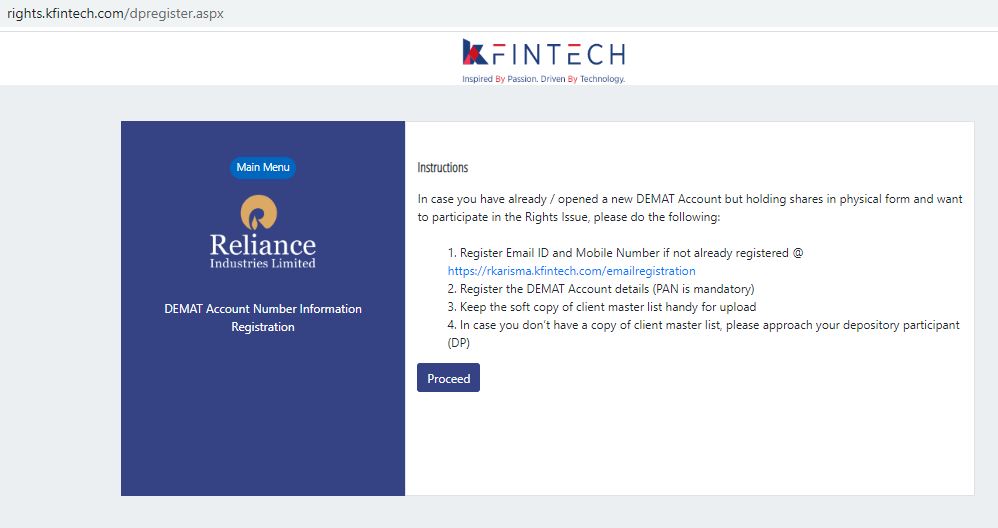 And that's it, the next thing you need to do is apply for the rights issue when the option gets enabled on May 20. You can then make payment for your order via UPI or NEFT. Please note, the UPI limit is 2 Lacs and Rs 314.25 for every share you place an order for, will be debited immediately from your bank account. In case you receive fewer shares than you applied for, the excess amount will be refunded to your bank account. 
Via Internet Banking Account- ASBA Facility 
Application form can be submitted in physical mode at bank branches or through net banking. Most large banks including Axis, HDFC Bank, ICICI Bank, SBI, Kotak Mahindra Bank have enabled application through net banking platforms. It is very similar to an IPO application.
Login to your net banking account.
Look for " e-Services" on the menu bar. Click on 'Demat & ASBA Services'. 

Under the ASBA services ( IPO) Click on IPO (Equity)- there you would be able to find the Reliance Rights apply button. 

Enter the details asked, such as your PAN, DEMAT number, select the depository ( CDSL is the depository if the DEMAT account is with Groww) and enter the number of shares you want to apply for, etc.
Please note, once your order for the rights is placed successfully, the order amount will get blocked in your bank account. The amount blocked in the bank account cannot be used for other purposes which means you can't withdraw. The money is safe in your account. If you are not allotted the share, the amount for which you have applied for the rights issue will be unblocked and can be withdrawn by you. So plan your liquidity needs accordingly.