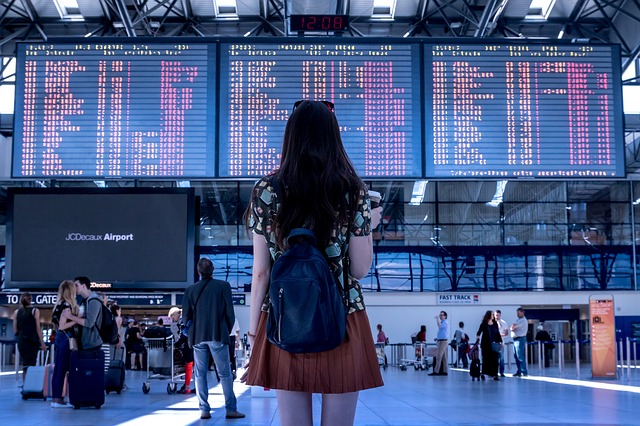 In today's world, everyone likes to travel, everyone wants to explore new places and enjoy in the moment.
What if in the midst of your holiday abroad, you fall ill or get stuck at an airport or lose your luggage? It will be even worse than not going for the holiday, right?
This is when you would want support in a whole new place; you would want help but wouldn't know where to look to. Here is when travel insurance becomes important.
Travel insurance provides you a cover from unexpected emergencies in a whole new destination.
Travel insurance is a comprehensive insurance policy that provides cover for both medical and financial emergencies while travelling. There are various travel insurance plans available that provide protection during domestic or overseas travel.
Most travel insurance plans give benefits like checked-in baggage loss or delay, loss of crucial documents like passports, personal accidents, unique facilities like worldwide cashless hospitalization and unexpected medical and non-medical facilities, etc.
Why Is it Important to Have a Travel Insurance?
Getting help overseas: Many travelers experience some kind of trouble while travelling abroad.
It might be related to lost/stolen luggage or an accident or something else. Having the right level of insurance cover will help you overcome this situation. It will make sure you receive the best medical care at the time of an accident and if required, it will help you shift either to your home or to a medical facility.
1.Covers medical cost
If you need medical attention at the time of traveling, then you may be liable for the cost of your treatment. In most  countries, medical treatment for an outsider is incredibly expensive. Even your health insurance policy won't pay or reimburse these expenses as it is incurred outside the country.
In such a scenario, having travel insurance will protect you from medical costs. Most travel insurance plans include cover for cashless hospitalization and offer medical transportation service. But not all the policies offer cashless claim services. Some travel insurance policies will require you to take care of the expenses and claim the amount later.
Covers Disruption to Your Trip
There are many situations that are out of your control when you travel.
Flights get delayed or canceled; you may have to return to your home town for an emergency, etc. During these situations, without travel insurance you will have to pay tremendously high prices.
Majorly, at these times, you land up losing the money you have already paid and even make new bookings.
Travel insurance packages cover you from situations which are out of your control, so that you don't have to spend your money if something goes wrong.
Reimbursement of Your Expenses
If your luggage is stolen or lost during a foreign trip, you lose a significant amount of money. Also, without travel insurance, you will be held responsible for replacing your items.
With the correct travel insurance, you can be reimbursed for your  expenses and you won't lose your money due to the fault of an airline, hotel or thief.
3 Benefits of Travel Insurance
1. You can avail this coverage globally
You can choose from various insurance plans and packages associated with a particular country and location.
You can opt either for long term or short term insurance plans.
There are various options of loss coverage and facilities from which you can choose.
2. Various Options
There are three types of travel insurance plans available in the market. These are based on the frequency of your trips.
Single Trip: This type of travel insurance is basically customized for an occasional traveler. The maximum period of this plan generally does not exceed 6 months.
It is considered to be the best choice if you travel abroad occasionally.
These plans typically cover accidental death, emergency evacuation, medical expenses, disablement benefits, delayed departure and baggage.
Multi-Trip: This type of travel insurance is designed for people who frequently travel to other countries.
The period of these plans are usually one year which may slightly vary depending on the insurance provider. According to the duration of your trip you can choose from 30, 45, 60 and 90 days in this plan.
In other words, this is one plan that saves your money, if you travel quite often. It is also convenient as you will have to pay a premium just once a year.
There is also no limit on the number of trips you can make during this period.
Family Travel Insurance: This is also termed as a Family Floater Plan by a few insurance companies.
This plan provides comprehensive financial coverage for a single trip to the entire family while traveling overseas. In this plan, each and every member of the family is covered with a single premium under the single policy.
The family members share the sum assured in this plan.
Eligibility for Travel Insurance
Mostly, the travel insurance plans are available for individuals within the age group of 5 years to 70 years.
Further, you can take a travel insurance plan for even a short trip of 1 day to 4 days.
To apply for a travel insurance plan you don't have to go through any medical examination. The basic idea of travel insurance is to provide help and support at the time of an emergency in a whole new location.
How to Avail for a Travel Insurance?
All general insurance companies provide travel insurance plans. You should choose the plan according to your place of travel.
For example, if you are travelling to a place with high medical expenses, then choose the plan which provides you a higher medical coverage.
The premium of the policy mostly depends on two factors – firstly, the country to which you are traveling and secondly, the duration of your travel.
Say, some countries are prone to natural disaster and thus, a higher premium will be required if you are traveling to those countries.
After learning about travel insurance, you will certainly consider subscribing to one, before going off on your next holiday. But as usual, you must assess the policy adequately.
The coverage of the plan, facilities available, process of reimbursement, etc are some of the basic areas that you should go through before signing up for any travel insurance plan.
Simply, choose the right travel insurance plan and enjoy your trip. Just remember to do proper research before choosing your travel insurance policy.
Happy Investing!
Disclaimer: The views expressed in this post are that of the author and not those of Groww