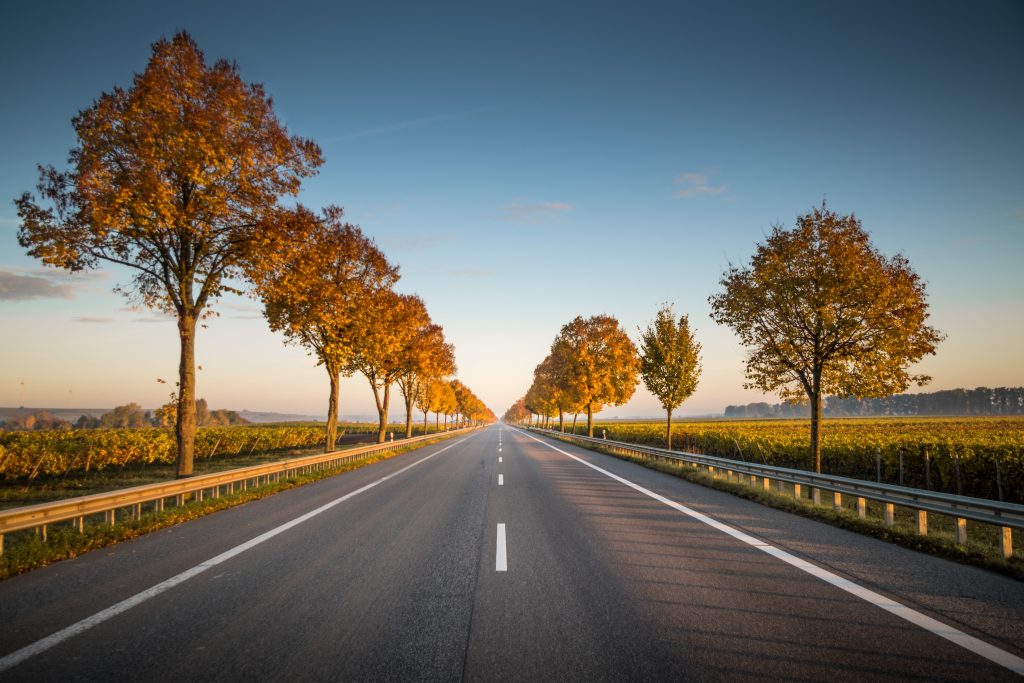 HG Infra Engineering Limited IPO is here. Is this an IPO worth investing in? What are the details of this company?
2018 continues to be a year with many IPOs. The public's interest in IPO has gone up too due to the recent good performance of IPOs.
Here's an article that talk all about HG Infra IPO.
HG Infra IPO Details:
Started in 2003, H.G. Infra Engineering Ltd is Jaipur based an infrastructure construction, development and management company.
Company concentrates in road projects, including highways, bridges and flyovers. Company's primary business operations include giving Engineering, Procurement and Construction (EPC) services on a fixed-sum turnkey basis and undertaking civil construction and related infrastructure projects.
The company is also involved in executing water pipeline projects and are presently having 2 water supply projects in Rajasthan.
This company has completed 13 large projects in the roads and highways sector adding up to a total contract value of ₹16,748.94 million, which included construction, improving, widening, strengthening of two and four lane highways, construction of high-level bridge and construction of earthen embankment, culverts, and cart track underpasses.
As of now, the company has 21 projects going on in the roads and highways sector.
H.G. Infra is already qualified to bid independently on an annual basis for bids by NHAI and MoRTH. The company's public sector clients include NHAI, PWD, MES and Jaipur Development Authority.
| | | | | | | |
| --- | --- | --- | --- | --- | --- | --- |
| | | FY2014 | FY2015 | FY2016 | FY2017 | H1 FY2018 |
| Total revenues | | 473.0 | 367.6 | 743.3 | 1,058.6 | 569.5 |
| Total expenses | | 447.2 | 354.1 | 697.1 | 979.6 | 524.4 |
| Profit after tax | | 10.9 | 4.6 | 35.4 | 53.3 | 29.3 |
| Net margin (%) | | 2.3 | 1.3 | 4.8 | 5.0 | 5.1 |
HD Infra IPO:
HG Infra Engineering, infrastructure company, is out with its Initial Public Offering (IPO). The issue opened on February 26, and will be closing on February 28, 2018.
The price range of the public issue is Rs 263-270 per equity share of HG Infra of face value of Rs 10 each.
The IPO includes a fresh issue of shares totaling up to Rs 300 crore and an offer for sale of up to 60 lakh shares by the present shareholders.
At the upper end of the price band, the IPO is anticipated to raise Rs 462 crore.
The net proceeds of the IPO will be used towards buying of capital equipment, repayment/ prepayment in part or in full, of certain indebtedness, and for other general corporate purposes.
SBI Capital Markets and HDFC Bank are book running lead managers to company's IPO.
The initial public offering (IPO) of engineering, procurement and construction (EPC) player HG Infra Engineering got 10.92% subscription on the first day of the public issue.
| | |
| --- | --- |
| Subscription Dates | 26 – 28 February 2018 |
| Price Band | INR 263 – 270 per share |
| Fresh issue | INR 300 crore |
| Offer For Sale | 6,000,000 shares (INR157.8 – 162 crore) |
| Total IPO size | INR457.8 – 462 crore |
| Minimum bid (lot size) | 55 shares |
| Face Value | INR10 per share |
| Retail Allocation | 35% |
| Listing On | NSE, BSE |
Brokerage Firms on HG Infra IPO
INDSEC Securities
The main business operations include giving EPC services on a fixed-sum turnkey basis and undertaking civil construction and related infrastructure projects on item rate and lump sum basis, primarily in the roads and highway sector.
The brokerage house anticipates the company's growth trajectory to gather momentum along with betterment in their margin profile moving ahead.
The company presently has a debt-equity ratio of 0.9x in FY17, which is anticipated to be reduced with the repayment of Rs. 1,155.52mn from the IPO receipts. This in turn should increase their bottom line margins considerably.
The brokerage firm suggests subscribe on the issue.
Hem Securities
As of November 30, 2017, HG Infra had a total order book of Rs 37,078.10 million, including 21 projects in the roads and highways sector, four civil construction projects and two water supply projects.
The company is established roads and highways sector concentrated on construction developer with an efficient business model. The Hem securities also believes that HG Infra has a healthy order book which gives strong revenue visibility in future.
Hence the brokerage firm recommend subscribe on issue.
SPA Securities
Over the past 5 years, the company has delivered 13 projects above the contract value of Rs 400 million in the roads and highways sector.
In the past 3 years, it has invested Rs 1.7bn towards the acquisition of the fleet of modern construction machinery and instruments to ensure high quality and timely execution of contracts.
The revenue/EBITDA of the company has increased at a CAGR of 30.8%/33.2% from FY14 to FY17. EBITDA margin increased by 60 bps over FY14-17 to 11.4% in FY17.
PAT has increased at a CAGR of 69.8% in the same period with increase in PAT margin by over 270 bps over FY14-17.
SPA Securities also suggests a subscribe on this issue.
IIFL
HG Infra has earned early project completion bonus due to its excellent execution capabilities and currently functions at decent double-digit operating margins.
Post using of IPO proceeds, in a declining debt, the company would also be able to bid for the largest project as a single bidder. Additionally, it also will utilize part of the issue proceeds towards equipment buying.
Consequently, profitability would increase. IIFL also suggests a subscribe.
Nirmal Bang
Over the past 4 years i.e from FY13 to 17, the HG Infra has shown excellent execution skills with revenues increasing at 34% CAGR of this company is one of the highest in the listed space. During this period, the HG Infra successfully transformed from being a sub-contractor to a prime contractor.
With an order book of Rs. 3708 Cr (3.5x FY17 Sales) the HG Infra shows strong growth visibility for years to come.
Centrum Wealth Research
Over the past 3 years the company has invested Rs 173 crore in machinery so as to decrease dependence on third-party suppliers.
The risk includes delay in project completion because of regulatory issues, geographic concentration risk. Maharashtra and Rajasthan contribute 51% and 44%, respectively to the company's order book, and slow awarding of projects.
Nirmal Bang suggests a subscribe for long-term gains.
ICICI Direct
Its strong execution capabilities along with healthy order book & great opportunities in upcoming years give everyone comfort over robust execution, going forward.
Hence, the firm recommends subscribe on issue.
Choice Broking
At the upper price range of Rs 270 per share, HG Infra's share is valued at a P/E multiple of 33x (to its restated FY17 EPS of Rs. 8.2), which is at par with the peer average of 33.8x.
HG Infra is one of the few players in India to have an owned big fleet of modern construction machinery and transportation vehicles.
In H1 FY18, the investment on the plant & machinery added up to approximately 90% of the gross block of Rs 4.3bn.
Company's Future:
Some infrastructure companies survived the fall in the sector between 2009 and 2016.
Among the survivors, H G Infra Engineering has increased its top line at 30.8% annually to Rs 1000 crore in the past 3 years (FY14-17) and is now coming out with an IPO to raise Rs 300 crore from the market.
Huge toplines are not shocking in the infrastructure space, given the high volume, low-profit nature of the business.
Harendra Singh, Chairman and Managing Director of H G Infra Engineering told that HG Infra has followed a disciplined approach to growth.
Singh further said that since they have seen the bad market conditions very early, they have been conservative. HG Infra has stuck to its main business, kept an eye on the balance sheet and has not just gone after topline growth at the cost of profitability.
HG Infra in the past has stayed away from the Build Own Transfer (BOT) assets, and thus escaped the problems that come with the need for a large amount of debt to own BOT assets.
In the engineering, procurement and construction (EPC) business, the key to profits is keeping the cost of recruiting low.
Since start, HG Infra has been building its own stock of machinery and instruments. This has helped it decrease costs and at the same time have better control over execution. Approximately 50% of its capital is allocated to fixed assets, consisting mainly of equipment, without putting stress on the balance sheet.
A direct benefit of this is a lower working capital need. It's working capital at 35 days is much less than the industry average of about 100 days.
One good sign of this has been that historically its debt financing has been less than equity and profits (before interest) are approx three times more than its interest cost.
Moving the value chain
Moreover, HG Infra is now leveraging these advantages of cost and execution capabilities to increase its scale of operation.
Starting as a sub-contractor, HG Infra has gradually built technical and financial strengths to qualify for the projects as the main contractor.
Today it is allowed to bid for a single EPC order of about Rs 925 crore, which will further get better with the infusion of IPO money (Rs 300 crore), to about Rs 1200 crore next year.
In addition, the company will be allowed for a single hybrid annuity model (HAM) project worth Rs 1300 crore. HG Infra has a pending order book of approx Rs 3700 crore or 3.5 times its FY17 revenues.
Outlook and valuation
In the first half of the present financial year, HG Infra made a gain of Rs 29.3 crore. Adjusting for the issue money (interest income) and building marginal 10% growth on the annualised profit, net profit is close to Rs 65 crore this year.
This on an adjusted market capitalization (net of cash) gives a price to earnings ratio of 22 times its FY18 earnings.
This is considerably good considering the increase in earnings largely backed by strong order book and structural opportunities in the sector. Moreover one should take into account the management's conservative approach and well-judged capital allocation.
IPO vs Mutual Funds
If you have no knowledge of the equity markets but are looking to gain from the equity markets, mutual funds are ideal. Investments can be made in Mutual Funds since they provide a wide variety and also the amount of investment can vary as per investor's preference.
Many mutual funds invest in IPOs – many times at discounted rates that are not available to retail investors.
It is necessary to not get carried away by the hype surrounding IPOs. Don't jump into IPO if you do not have the necessary skills.
In a mutual fund, a skilled and trained professional handles all investments for you and therefore, you can benefit from the equity markets without spending too much time gaining the skills needed to understand the markets.
Different Funds:
Investment can be made via lump sum investment or through SIP (Systematic Investment Plan) mode in any of these funds.
Moreover return is something that cannot be promised but these return estimates have been given on the basis of past performance.
Mutual Funds for 2018
Large Cap Fund:
These funds invest in large companies that have a history of good performance and stable balances.
Mid Cap Fund:
These are funds that are high risk – high return. They're a bit riskier than large cap funds.
Small Cap Fund:
These are the funds that you can invest in if you want very high growth. They are very high risk too.
Happy investing!
Disclaimer: the views expressed here are of the author and do not relfect those of Groww.