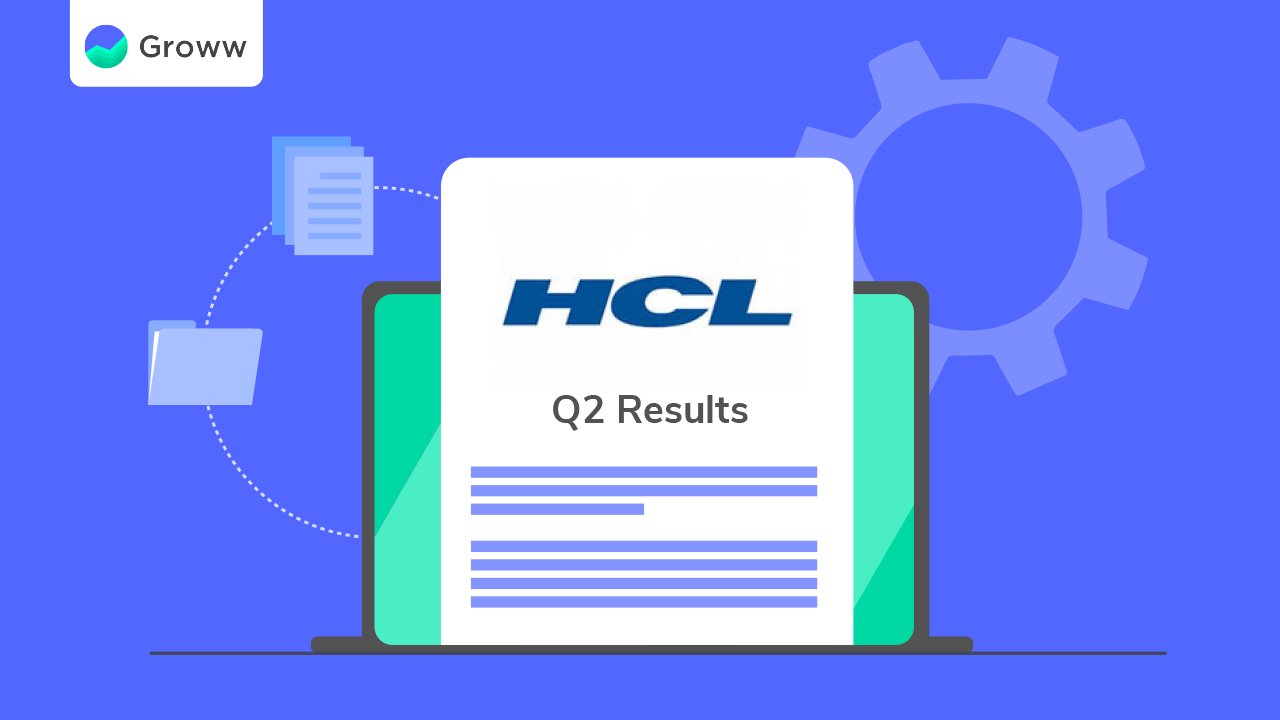 HCL Technologies announced a 4% year-on-year (YoY) growth in consolidated net profit in its Q2 earnings report. It grew from Rs. 3,143 crores to Rs. 3,259 crores YoY. On a sequential (quarter-on-quarter) basis, the net profit grew 1.7% compared. HCL Technologies has also declared an interim dividend of Rs.10/share for the financial year 2021-22.
Revenue from operations also increased 11% YoY to Rs. 20,655 crores in September this year. On a QoQ basis, the growth was recorded at 2.9%. The company has forecasted its revenue to grow in double digits during the course of the remaining year.
The company's EBITDA margin was reported at Rs. 4,838 crores after the end of Q2 FY22. The consolidated EBIT, however, fell by 0.4% QoQ to Rs. 3,916 crores due to wage hikes to retain talent and cross-currency headwinds. The EBIT margins also reduced by 60 basis points, QoQ, and stood at 19%.
The company hired a record 11,135 employees this quarter, which was its highest number so far. This has increased the total employee count to 1,87,634. Nonetheless, the attrition rate rose from 11.8% in the last quarter to 15.7% this quarter. 
HCL Tech's scrip fell by 1.53% to close at Rs. 1,246 on the NSE ahead of the company's quarterly results (14 October 2021). 

Hits
The consolidated net profit registered a 4% YoY and 1.7% QoQ growth.

Revenue from operations rose by 11% YoY and 2.9% QoQ

In constant currency, HCL Tech's revenue increased by 10.5% YoY and 3.5% QoQ basis

Dollar revenues increased 2.6% QoQ and reached USD 2.79 billion

The highest number of employees were added to the company's roster. The company recruited 11,135 employees in the last quarter.

38% YoY growth in the addition of new deals with 14 new deals in the July-September 2021 quarter.
The clients that HCL Tech added to its portfolio were in the following deal brackets –
1 client in the USD 100+ million category

12 clients in the USD 50+ million category

18 clients in the USD 20+ million category

18 clients in the USD 10+ million category

12 clients in the USD 5+ million category
Misses
Consolidated EBIT reduced 0.4%, sequentially because of higher wage payments and cross-currency headwinds.

EBIT margins reduced by 60 basis points QoQ.

The attrition rate jumped to 15.7% this quarter compared to 11.8% in the April-June 2021 quarter. 

Quarterly revenue growth across different segments largely remained flat.
Segment-wise Revenue Growth
IT & Business Services: Revenue grew from Rs 14,370 crore to Rs 15,005 crore QoQ.

Engineering and R&D Services: Revenue grew from Rs 3,076 crore to Rs 3,242 crore QoQ.
Products and Platforms: Revenue decreased from Rs 2,627 crore to Rs 2,413 crore QoQ.
Management Commentary
HCL Technologies' Chairperson Roshni Nadar said that the lessons learned from the pandemic have sharpened the company's abilities to adapt and innovate. It has also deepened the company's commitment to bring a positive change through the use of technology. 
Nadar also said that in the coming months the company would further accelerate its actions and investments in emerging technologies, people, and ESG to build up a stronger and better future together.  
The CEO of the company, C Vijayakumar stated that the company performed well this quarter driven by a strong growth in its service portfolio which was led by its Digital Business, Engineering and Cloud Services.
HCL Technologies in the news
During July-September 2021, HCL Technologies secured 14 big deals which aggregated to $2.3 billion, a 38% growth on a YoY basis. These deals are higher than the deals registered by the company's competitor Infosys. 
Some of the major deals which HCL Technologies signed included the following –
5-year deal with MKS Instruments Inc. for digital transformation

5-year with Wacker Chemie AG for IT transformation

A contract with Munich Re to digitally transform its workplace services in 40 countries

A multi-year deal with Rogers for providing operational stability support