Users of Groww App sometimes have queries, or experience difficulty while investing or even logging into Groww.
In such circumstances what should the user do? Well obviously, the Customer Care Team at Groww is ready to help you!
But how will you reach out to us? What is the best way?
Find out in this blog.
How Can You Reach the Number?
There are three ways in which you can contact our Customer Success Team:
1. You can email us at support@groww.in
2. You can chat with us on our App or Website
3. You can request a callback
1.You Can Email Us
The best way to contact us is by emailing us at support@groww.in.
Your queries can range from adding a new bank account, deleting an account to even questions about your SIP deductions. Our team will get back to you within 24 hours.
2. You Can Request a Callback from the Groww Helpline Number
A lot of our users have been trying to find out the Customer Care/Customer Success number and if you would like to speak with our team, you can request a callback from here – https://groww.in/p/contact-us/
3. You Can Chat With Us
In the digital era, all of us know how convenient it is to chat online and on Groww, you can chat with our Customer Success/Customer Care Team on our website, as well as on the App.
You can see the chat option on the website towards the right: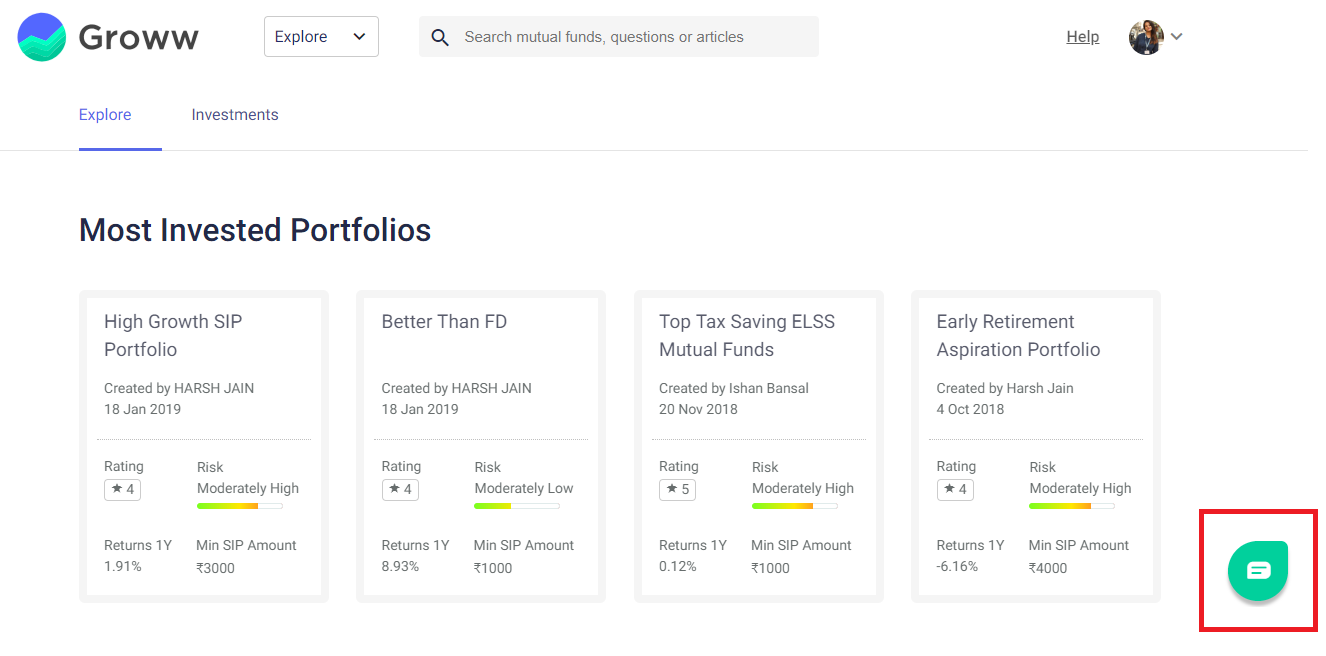 On the Groww App, we have a Help and Support section.
If your query remains unresolved, even after accessing the Groww Help and Support section, you can chat with us.
Are the Customer Care Numbers Posted on Quora and other Social Networks legit?
NO! Most of them are not correct.
If you stumble upon any other number from other sources, they are fake.
There are various numbers which are drifting on the internet, these sources claim to represent Groww, however, they are not authentic. Groww never asks for any personal details on the phone.
Beware of such sources. The only way through which you can contact us is through the above three mediums.
Also, if you encounter any such numbers on the internet, please do let us know so that we can report to relevant authorities.
Don't forget to leave a review about Groww if you wish. You can do so via Playstore or any of our social media handles.
Happy Investing, with Groww!