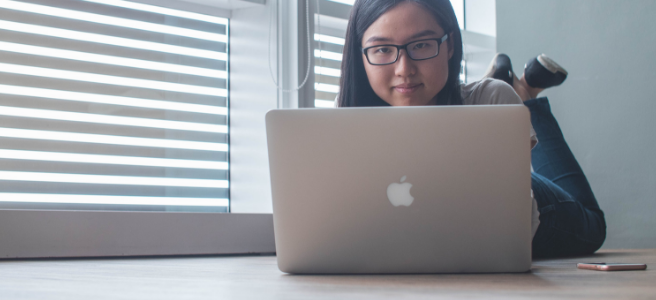 This week in Groww's, "Fund of the Week" we discuss about a liquid fund representing a major mutual fund house.
Previously known as Reliance Liquid Fund – Treasury Plan, the fund has been one of the top performers in the liquid fund category.
But before delving deep into the details of the fund, let us first understand about liquid funds.
What are liquid funds?
Liquid funds are a type of debt mutual funds that invest money in short-term market instruments which include treasury bills, government securities and call money.
These types of instruments hold the least amount of risk.
One peculiar feature of such kind of funds is that they can invest up to a maturity of 91 days. However, the maturity is mostly much lower than that.
Liquid funds are the least risky and volatile in the category of mutual funds for the following reasons:
1. Firstly, such kind of mutual funds mostly invest in instruments with high credit rating (A1+);
2. Also, unlike other funds, the NAV of liquid funds is not as volatile as the change in the NAV.
Mostly due to the interest income that accrues.
In other words, given the short-term maturity of liquid funds, these instruments are hardly traded in the market; meaning, they are not held till maturity.
Hence, their NAV only sees a change to the extent of interest income accrued during the short holding period.
Now, let us begin with the details of Reliance Liquid Fund so that we as investors can make informed decision about our investments.
Key Details
| | |
| --- | --- |
| Particulars | Reliance Liquid Fund |
| Fund House | Reliance Mutual Fund |
| Scheme | Open Ended |
| Class | Liquid (Debt) |
| Inception Date | 01/01/2013 |
| NAV (As on 14/10/2018) | 4407.3 |
| Fund Size | 39,634 crs |
| Category Benchmark | CRISIL Liquid Fund Index |
| Minimum SIP Amount | 100 |
| Minimum for Second Investment | 100 |
| Expense Ratio | 0.15% |
| Risk Level | Low |
| Fund Manager | Anju Chajjer |
| Ratings by Groww | 3 star |
| Exit Load | No exit load |
| CEO | Mr. Sundeep Sikka |
The best thing to cheer about is that there is no entry or exit load in this fund. Therefore, investors can invest or withdraw money without facing the burden of any upfront or withdrawal fees.
Investment Philosophy
The fund follows the below mentioned points while making investments:-
1. It focuses on maximizing returns, while at the same time ensures adequate liquidity through investments in various money market and debt instruments that have a maturity of up to 91 days;
2. The average maturity of the fund ranges between 30-60 days under normal market conditions;
This is the reason it is best for investors thinking of making short-term bets in order to gain some returns in the market.
Top 10 Holdings
| | | | | |
| --- | --- | --- | --- | --- |
| Name | % of Assets | Sector | Instrument | Rating/ Size |
| Union Bank of India Ltd. | 5.0% | Financial Services | FD | Mid Cap |
| Treasury Bill (91D) | 2.7% | Sovereign | T Bill | Sovereign |
| NABARD (62D) | 2.5% | Financial Services | CP | A1+ |
| Axis Bank Ltd. | 2.5% | Financial Services | CD | A1+ |
| HDFC Ltd. (76D) | 2.5% | Financial Services | CP | A1+ |
| HDFC Ltd. (91D) | 2.4% | Financial Services | CP | A1+ |
| Axis Bank Ltd. | 1.9% | Financial Services | CD | A1+ |
| HDFC Ltd. (85D) | 1.7% | Financial Services | CP | A1+ |
| NABARD (91D) | 1.5% | Financial Services | CP | A1+ |
| Vedanta Ltd. (91D) | 1.4% | Metals | CP | A1+ |
The top 10 holdings are diversified in terms of instruments invested and the credit rating of such investments is also in the top quartile.
The break-up of the asset allocation in various instruments is shown below:
| | |
| --- | --- |
| Instrument | Percentage Allocation (%) |
| Commercial Papers | 78.64% |
| Certificate of Deposit | 21.70% |
| Cash and other receivables | (12.06%) |
| Treasury Bill | 10.13% |
| Corporate Bond | 0.76% |
| Bills Rediscounting | 0.63% |
| Zero Coupon Bond | 0.20% |
The asset allocation reflects that the default risk associated with this fund is almost nil.
It invests in commercial papers, certificate of deposits of the best companies, which enjoy credit rating of AAA and A1+ from renowned credit rating agencies such as CRISIL and ICRA.
Therefore, we as investors can be assured that there is hardly any credit risk associated with this.
Returns
We investors can expect greater returns than generated by the category benchmark.
Let's Compare
Let us now see how this fund fares with other similar funds in the same category
Other similar funds
Returns over the years
Minimum SIP Investment
Fund Size (in crs)
Expense Ratio
Rating
1Y
3Y
5Y
Reliance Liquid Fund
7.20%
7.30%
8.00%
100
39,634 crs
0.15%
3 Star
Indiabulls Liquid Fund
7.20%
7.40%
8.10%
500
6,046 crs
0.10%
5 star
DSP Liquidity Fund
7.30%
7.30%
8.00%
–
17,770 crs
0.11%
3 Star
ICICI Prudential Liquid Fund
7.20%
7.30%
8.00%
500
47,395 crs
0.15%
5 Star
Mirae Asset Cash Management Fund
7.20%
7.20%
7.8%
1000
867 crs
0.08%
3 Star
The returns have been more than the category benchmark and in line with most similar funds in the industry.
Though the expense ratio is at a higher side as compared to some other funds in the category, what differentiates Reliance Mutual Fund is its minimum SIP investment which starts at Rs. 100.
Therefore, any retail marginal investor can easily opt for this plan without having to think much about this minor expense.
Reliance Liquid Fund – Fund Manager Details
Ms. Anju Chhajer is a debt fund manager at Reliance Nippon Life Asset Management Limited since October 2007. She manages investments for debt schemes at the firm.
Education
Ms. Chhajer is a Chartered Accountant and has also received B.Com degree from Shib Nath Shastri College Kolkata in 1993.
Prior Experience
He worked in the Treasury Operations Department at National Insurance Co. Ltd. Prior to that; she was employed at D.C. Dharewa & Co. from December 1996 to November 1997.
Other funds managed
Some of the other funds managed by the Ms Chhajer are as follows:-
Reliance Japan Equity Fund
Reliance US Equity Opportunities Fund
Reliance Equity Savings Fund
Reliance Ultra Short Duration Fund
Reliance Low Duration Fund
Conclusion
This liquid fund is suitable for investors who are seeking the following:
Looking to earn a stable short-term income
Looking to invest in debt and money market instruments;
Given the benefits provided by Reliance Liquid Fund, we can think of employing our hard earned money in this fund.
Also, given the returns provided by savings accounts where most of us keep our money, we can shift the cash to this liquid fund which will provide more than double the returns than provided by savings account.
Happy Investing!
Conclusion: The views expressed in this post are that of the author and not those of Groww
Investment in securities market are subject to market risks, read all the related documents carefully before investing. Please read the Risk Disclosure documents carefully before investing in Equity Shares, Derivatives, Mutual fund, and/or other instruments traded on the Stock Exchanges. As investments are subject to market risks and price fluctuation risk, there is no assurance or guarantee that the investment objectives shall be achieved. NBT do not guarantee any assured returns on any investments. Past performance of securities/instruments is not indicative of their future performance.