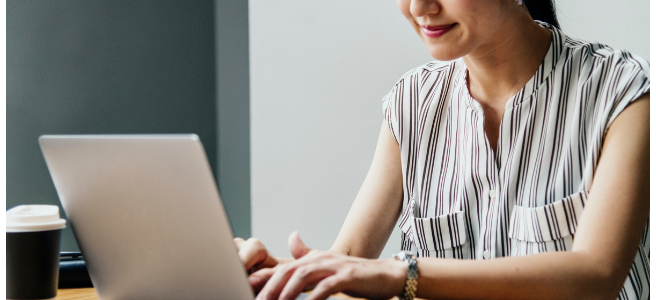 Every week, we talk about one fund that has been performing wellin the market.
This becomes crucial as one is aware of the current market volatility that the market has experienced all of a sudden.
This week, we will review, ICICI Prudential Bluechip Equity Fund, managed by ICICI Prudential Mutual Fund.
Best 5 ICICI Prudential mutual funds to look out for in 2019
Returns
[mfd title="ICICI Prudential Bluechip Equity Fund" schemecodes="120586″]
Key Details
ICICI Prudential Bluechip Equity Fund, as the name suggests, invests primarily in large-cap bluechip stocks.
Bluechip stocks are stocks that have a strong track record in the market. These companies are known for their sound business fundamental attributes, stability in turbulent times and typically are the leaders of their respective industries/sectors.
Key information of this fund
| | |
| --- | --- |
| AUM | ₹ 16,539 Crs. |
| NAV | ₹ 40.4 (as on 23-Oct-18) |
| Ratings by Groww | 5-star |
| Minimum SIP Investment | ₹ 100 |
| Expense Ratio | 1.11% |
| Risk Grade | Moderately high |
| Type | Open-ended equity scheme |
| Exit Load | 1% if redeemed before 1 year |
| Fund Manager | S Naren, Rajat Chandak |
Investment Objective
To generate long-term capital appreciation and income distribution to investors from a portfolio that predominantly invests in equity and equity-related securities of large-cap companies.
Comparison
Let us compare this fund with other funds in the similar category:
[mfd title="Comparison Table" schemecodes="118632:119598:120465″]
At a quick glance through the returns of ICICI Prudential Bluechip Equity Fund, with funds similar funds, we see that ICICI Prudential Bluechip Equity Fund has performed exceptionally well, taking into account various important criteria for comparison.
On comparing the expense ratio, other similar funds, we see that is comparatively one of the lowest (i.e. 1.11%).
Portfolio
For any investor, his/her portfolio  is one of the most instrumental things to focus on while looking for the ideal mutual fund.
To further analyse the portfolio, the following two parts are to be focused on-
Holdings
Equity Sector Allocation and Equity Size Breakup
| | | | | |
| --- | --- | --- | --- | --- |
| Name | % of Assets | Sector | Instrument | Rating/ Size |
| CBLO | 5.8% | Current assets | Money Market | – |
| ICICI Bank Ltd | 5.5% | Financial services | Equity | Large Cap |
| Infosys Ltd | 5.1% | IT | Equity | Large Cap |
| SBI | 4.7% | Financial services | Equity | Large Cap |
| NTPC Ltd | 4.6% | Energy | Equity | Large Cap |
| ITC Ltd | 4.6% | Consumer goods | Equity | Large Cap |
| Bharti Airtel Ltd | 4.1% | Telecom | Equity | Large Cap |
| Motherson Sumi Systems | 3.6% | Automobile | Equity | Large Cap |
| HDFC Ltd | 3.3% | Financial services | Equity | Large Cap |
| ONGC Ltd | 3.3% | Energy | Equity | Large Cap |
This fund primarily invests in large-cap companies in the equity asset class. Large-cap stocks form a major 86% of the portfolio.
The equity investment is well diversified across various sectors. Some of the prominent ones are- Financial services (27%), Energy (15%), Automobile (12%), IT (11%), Consumer goods (9%) and others.
Also, see why large-cap funds perform better than index funds?
A major part of the AUM of this fund is invested in bluechip companies which have a very sound business and financials.
These stocks are not volatile and provide stable returns to investors. The diversification of the investment various sectors ensures that the risk are further reduced.
Fund Managers
Experienced veterans Mr. Sankaran Naren and Mr. Rajat Chandak manage the investments under this scheme.
Mr. Anish Tawakley
He has been managing this fund since September 2018 and has an experience of 23 years in fund management. He is an alumni of IIM Bangalore
1.ICICI Prudential Balanced Advantage Fund
2.ICICI Prudential Manufacture in India Fund and others
10 best fund managers of 2018 – The factor that holds the key to a successful investment
Mr. Rajat Chandak
He has around 9 years experience in fund management/ research analysis.
He has been associated with ICICI Prudential Asset Management Company Limited from May 2008 till date.
Some of the ICICI Prudential Mutual Fund schemes managed by him are:
1.ICICI Prudential Bluechip Fund
2.ICICI Prudential Balanced Advantage Fund
3.ICICI Prudential Conservative Hybrid Fund
4.ICICI Prudential R.I.G.H.T Fund
5.ICICI Prudential Capital Protection Oriented Funds and others.
Here is how you can evaluate your fund manager's performance using Sharpe Ratio
Who should invest in this fund?
ICICI Prudential Bluechip Fund is for those investors who have a moderate risk appetite and seek stable returns.
Since these funds invest in large companies with decent returns, good track record, strong industry position in terms of market share and low volatility; it is a preferred investment options for many investors across different age groups.
However, investment in any equity fund in general and a bluechip fund in particular is not devoid of investment risks. Each investor must take into account his/ her risk to return appetite and invest accordingly.
For investors seeking long-term capital appreciation at a considerably lower risk, investing in bluechip funds is a good and comparatively safer option.
Also, check out the best bluechip funds for this year
Conclusion
ICICI Prudential Bluechip Fund, true to its theme, has been a consistent wealth generator with low volatility and moderate risk.
In comparison to its peers in the similar category, it has scored well in most of the important parameters of comparison. With a 5-star rating by Groww and regular returns, this stock has been a flag-bearer of consistency.
Regular performance over the last year and consistency has made this scheme fund of the week.
Happy Investing!
Disclaimer: The views expressed in this post are that of the author and not those of Groww