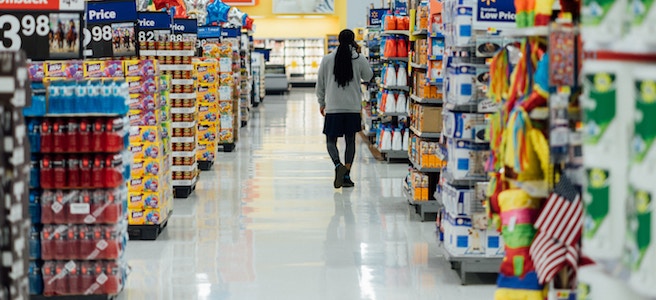 In a consumption-driven economy like India, the significance of the FMCG (Fast Moving Consumer Goods) sector is paramount. The FMCG sector is constituted by companies that sell non-durable mass consumption off the shelf products.
In 2018, the FMCG sector in India witnessed a double-digit growth rate on the back of a number of factors such as lowering input costs, reduced impact of demonetization and GST, increased rural penetration, lower base etc.
The growth in the JAS Q 3 2018 was essentially volume driven wherein 80% of the growth was contributed by volume (13%). Coupled with this the lower inflation numbers, evidences real growth in the sector.
Analyst and experts alike have posited that the consumer demand will be broad-based foretelling a healthy growth for 2019.
Emerging themes
Rising Rural Demand
Across product lines and brands, there has been a surge in the rural demand numbers in the recent past.
Almost every player in this space has reported that their rural demand growth has outdone that of urban demand. This can be attributed to two main factors. First, there is increased consumer awareness in the rural areas, fostered by growing access to information via the mass media and the internet. Second, there has also been a number government initiative such as rising of the MSP (Minimum Support Price) for Kharif crops, increased rural infrastructure spending, etc., which have contributed to the rise in rural demand.
Policy impacts
Policy and regulation in the recent past have had a direct impact in the performance of this sector. Introduction of the GST (Goods and Services Tax) was seminal, inter alia the many other policy changes. Though it has streamlined logistics and improved efficiency in supply chain, a number of FMCG companies have been facing the legal action and penalty in the hands of the National Anti-Profiteering Authority (NAA) for not passing the benefits of GST to the ultimate consumer.
The recent interim-budget, what experts call a "consumption first budget" has many welcome moves benefiting the FMCG sector. The government plans to spend significantly in rural infrastructure and has introduced a number of farmer schemes. This is likely to provide further impetus to the expanding rural demand. Further, the changes in tax slabs are likely to ease the tax burden for the urban middle class, which again is expected to ripple down to create increased urban demand.
The green wave
Advancement of technology has reduced information friction, making today's consumers more aware. This has lead in the shift in the urban lifestyle towards sustainable practices, which is what is behind the increasing demand for natural ingredients based products.
After the disruptive entry of Patanjali, major FMCG behemoths such as HUL, Dabur, P&G etc., have been shifting their focus to chemical free natural and organic products. In the personal care space, this wave has led to brands premiumize such natural ingredient based products.
Premiumization
Due to the exposure of consumers to global lifestyle catalyzed largely by social media and advertisements, there has been increased consumer awareness about product quality and availability of choices.
This has created an inclination in the minds of the consumers about products that carry a premium ring around it. Moreover, in a country with 60% rural population and increasing purchasing power of the middle class, this category has poised itself as being aspirational within reach.
All major FMCG giants have capitalized on this and have started focusing on premiumized products in their repertoire of product offering.
Disruption in distribution
A recent Nielson report showcases the rising contribution of Modern Trade outlets as a channel for distribution for FMCG sector. Modern Trade channel typically consists of supermarkets and hypermarkets which sell FMCG goods. The report notes that the Modern Trade which now contributes to 10% of FMCG sales, has grown by 23% since 2016 whereas traditional trade has grown only by 2%.
Further the emergence of e-commerce in the selling of FMCG products also is likely to grow in the future. According to the Neilson report, e-commerce which currently contributes 1.3% of total FMCG sales is likely to contribute 11% by 2030.
Overview of Market performance
In terms of market performance, the FMCG stocks has been characterized by high valuation and low volatility and steady growth.
The NIFTYFMCG which is the benchmark index for this sector trades at a PE (Price to Earnings) multiple in the range of 40-42 whereas the benchmark index for the market NIFTY 50 trades at around 25-26.
These rich valuations are driven not by exceptional earnings but more often by demand story in India. The faith in the Indian FMCG sector's ability to continue to take its share in the non-discretionary income of the growing population is what is backing this story.
From the point of view of fundamentals, good FMCG companies typically operate in high volumes, low contribution margins, extensive distribution networks, and high stock turnover. Hence, while analyzing FMCG stocks it is crucial to look into volumes, margins and inventory cycles as much as it is important to delve into the market strategy.
Disclaimer: the views expressed here are of the author and do not reflect those of Groww. 
Investment in securities market are subject to market risks, read all the related documents carefully before investing. Please read the Risk Disclosure documents carefully before investing in Equity Shares, Derivatives, Mutual fund, and/or other instruments traded on the Stock Exchanges. As investments are subject to market risks and price fluctuation risk, there is no assurance or guarantee that the investment objectives shall be achieved. NBT do not guarantee any assured returns on any investments. Past performance of securities/instruments is not indicative of their future performance.