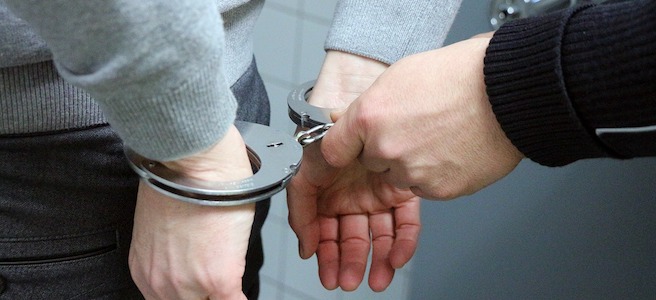 Since the launch of markets in the late 90s, India has been privy to many financial scams. Though the markets have delivered spectacular returns, there were times when the entire markets were taken by storm. Some of these were because of shrewd minds that used tools to manipulate prices and other times it was because of willful defaulters. These have caused a lot of financial distress in the lives of common investors.
Biggest scams in the Indian stock market
Harshad Mehta Scam
Harshad Mehta, was the mastermind of one of the biggest scams that was witnessed by the people in India. The scam came to be known as the security scam and estimated to be around ₹3500 crores. Most investors lost every penny they had invested in the markets.
In 1991-92, he used to get funds from banks and then used them to artificially inflate the BSE Sensex. The Sensex rose to as high as the levels of 4,500 points. Seeing the index rise to exorbitant levels each day, investors started pouring in more money into the markets. An example of stock was ACC Cement, which to everyone's surprise rose from INR 200 to INR 9000. In between the period April 1991 to May 1992, he is believed to have diverted thousands of crores from banks to stockbrokers.
After an investigation by a few reporters, it was eventually busted by Sucheta Dalal, a journalist on 23rd April, 2003. The stock markets crashed due to this. Mehta was sentenced for 9 years and eventually died in a civil hospital in Mumbai in 2001. He had burnt the hopes of many households through unleashing such a deadly scam.
Post the crisis, it came to light that shares had been sold in the stock markets on behalf of Harshad Mehta by getting these transferred in benami names. This created serious apprehensions that interest of bonafide investors may be affected. SEBI, therefore came up with a consultative paper among all exchanges proposing that the members of exchanges 'know' their clients through a proper introductory procedure and exercise due precaution while dealing with them.
Ketan Parekh Scam
Post the Harshad Mehta scam, Ketan Parekh, a Chartered Accountant had similar plans. Therefore, he is also known to be the heir of Mehta's scam technique.
He not only took banks by surprise but also two stock exchanges namely Allahabad Stock Exchange and the Calcutta Stock Exchange. He used to get funds from banks and institutions and as Mehta got the stock prices to increase. His favourite stocks were the K-10 stocks and he used the concept of circular trading to inflate the stock prices. He was even paid by some companies to increase its prices. Later on, the stocks (K-10 stocks) had to see the southwards movement.
Post the Union budget of in March 1, 2001, the BSE Sensex shed 176 points. Government and agencies started questioning the fall and led an investigation into the same. Later, the Central Bank found Ketan Parekh guilty. He eventually sold off all his stocks leading to the market crash.
Satyam Scam
One of India's biggest corporate scandals unfolded in 2009. The company involved in the scam was Satyam Computer Services Limited (SCSL). During this time, the Chairman of SCSL, Mr. Ramalinga Raju confessed to SEBI that he had manipulated accounts to show increased sales and profits for the company. This was carried on from 2003 till 2008. The estimated size of the fraud was about ₹7,000 crores.
As a consequence, CBI immediately filed charge sheets and Citi Bank froze the accounts of SCSL. The markets too were in a state of panic and Satyam's stock bottomed.
In April 2009, B. Ramalinga Raju along with several others was sentenced to jail. The company SCSL was taken over by Mahindra Group and renamed as Mahindra Satyam.
National Spot Exchange Limited scam
NSEL is the short form for National Spot Exchange Limited. It was a commodity exchange promoted by Mr. Jignesh Shah. The underlying instruments in the contracts were the agri and industrial commodities. Investors were lured by fixed returns on paired contracts.
To know the scam we need to know how this exchange actually works. Let us try to unpack this. In a spot commodity exchange, both buyer and seller are not known to each other. They both agree on a particular price and the commodity is eventually delivered to the buyer. To avoid any discrepancy, commodities are always kept in warehouses. Also as the exchange is involved, in case of any default by the buyer, the former will make sure to pay the seller.
The scam unfolded such that there were many rules that were twisted to attract investors for commodity trading. As a matter of fact, there were no actual commodities ever available. The capital that came through the buy and sell mechanism (paired contracts) used to stay in the exchange. It is this capital that was used to carry out the scam. Some traders were paid the money just to let them feel comfortable that they were making profits.
FMC (Forward Markets Commission), the regulatory body at that point in time became suspicious and ordered NSCL to stop any fresh orders. This led to NSCL being out of money to pay its investors and it finally led to payments defaults. The scam is estimated to be about ₹5,600 crores.
Nirav Modi scam
The latest and the largest banking fraud in the history of Indian markets, Nirav Modi defrauded PNB (Punjab National Bank- Second largest public sector bank) more than 11,300 crores.
Billionaire jeweler Nirav Modi pulled this scam by acquiring fraudulent LOUs (Letters of Undertaking) from one of PNB's branches in Mumbai. These LOUs were eventually used for overseas credit from other Indian lenders. PNB's core banking system was bypassed such that payment notes were raised to overseas branches of other Indian banks (Allahabad Bank, Axis Bank, and Union Bank of India to name a few). This was carried out by using the international financial communication system, SWIFT.
Note: SWIFT stands for Society for Worldwide Inter-bank Financial Telecommunications. It is a messaging system that enables banks and other financial institutions worldwide to send and receive information about financial transactions. The messages are sent through encrypted codes thus making the transactions secure.
Nirav Modi is said to have learned the tricks of the trade from Mehul Choksi, his uncle and also CMD of jeweler brand Gitanjali Gems.
After years of mastering this trade and using LOUs, PNB in March 2018, informed the exchanges, SEBI and CBI that it had detected some fraudulent and unauthorized transactions in one of its branches. This was done to benefit only a few selected account holders. Based on transactions, other banks were involved too as they had paid these account holders money abroad.
As soon as the amount was disclosed, the whole market turned bearish and PNB shares saw its worst hit. The sad part to the story is that the guilty, Nirav Modi and Mehul Choksi fled the country before the scam came to light. They still not have been brought back to India.
Investment in securities market are subject to market risks, read all the related documents carefully before investing. Please read the Risk Disclosure documents carefully before investing in Equity Shares, Derivatives, Mutual fund, and/or other instruments traded on the Stock Exchanges. As investments are subject to market risks and price fluctuation risk, there is no assurance or guarantee that the investment objectives shall be achieved. NBT do not guarantee any assured returns on any investments. Past performance of securities/instruments is not indicative of their future performance.