Before I begin, let me take you down the memory lane, when in June 2018, the investor community was left in a state of panic due to the IL&FS crisis. 
Background
The delay in repayment of INR 450 crore by IL & FS Transportation Networks (ITNL) was the first instance of trouble in the IL & FS group (Infrastructure Leasing and Financial Services), an erstwhile blue-chip lender.
By the end of September 2018, the group had defaulted on five of its obligations.
A credit crisis was triggered due to the series of defaults as many corporate entities, mutual funds and Insurance companies had invested in IL & FS, mostly in the form of short term instruments like nonconvertible debentures. The IL & FS group, at that time, had a debt of around INR 91000 crores.
Read More: How IL&FS Crisis Led To A Panic In Indian Stock Market 
In early 2019, another blow to the Debt Funds came in the form of the Essel group fiasco.
Marquee fund houses Kotak Mahindra AMC and HDFC AMC were in the news for all the wrong reasons when it was reported that they were amongst mutual funds forced to stop maturity proceeds or extend the maturity date of fixed maturity plans with exposure to the Essel Group.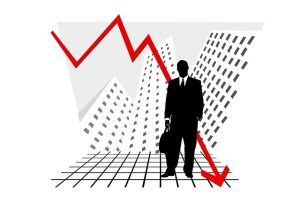 Latest Development
Recently, Reliance Home Finance and Reliance Commercial Finance, both part of Anil Ambani controlled ADAG were downgraded to 'Default' rating. ('Default' or 'D' rating is assigned when an entity defaults on an outstanding liability and is expected to default on all or most of its other financial obligations)
In another significant development, HDFC Asset Management Company announced that it has decided to offer an exit to investors of some of its Fixed Maturity Plans (FMPs) by transferring exposures worth INR 500 crore of companies to its own books. 
As part of this arrangement, it would acquire Non-Convertible Debentures of Essel group firms held in FMPs that mature between April and September 2019.
This move removes uncertainty among investors or unitholders, who were concerned that they might not get back their entire investments in case of a default.  Thus the investors' interest has been protected.
Impact Of These Events On Debt Funds
Consider this – Indian domestic banks have bad loans amounting to 12 percent of their cumulative loan book. In comparison, a credit crisis in the mutual fund industry has affected only 1-2 percent of the assets managed by Debt funds.
Although there has been a lot of bad press about mutual fund exposures to IL&FS (and rightly so), the hard fact is that the domestic banks' exposure to IL&FS is at 16 times that of the mutual fund industry.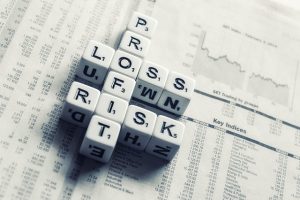 HDFC AMC's exposure to stressed assets of the Essel group is only 0.57% of its total Debt AUM (Assets under Management).
Fixed-income assets of all the fund houses as of May 31, 2019, stood at INR 13.37 lakh crores. At the same time, the total exposure of mutual funds to bad assets of IL & FS, DHFL, Essel, and ADAG group is only 1.3% (INR 18000 crore) of the total Debt AUM.
Read More: Is The Market Experiencing A Debt Fund Debacle? 
Mutual funds are highly regulated investments and the Securities and Exchange Board of India (SEBI) is one of the most vigilant regulators in the country.
SEBI's guidelines, like monthly portfolio disclosures by mutual funds, bring in a lot of transparency as the data becomes public and any anomaly becomes a case for discussion/action.
There is very high participation by institutions in Debt Funds which further ensures better accountability.
Keeping the statistics in mind, investment experts are advising against taking hasty decisions and exiting debt funds, despite the latest developments that have affected the mutual fund industry. The benefits of staying invested in debt funds are many, take a look at a few of them below:-
Benefits of Investing In Debt Funds
Debt Funds come with benefits like high convenience, liquidity, regular income, predictable returns, and relatively low risks.

Indexation benefit is available on the gains after three years, thus providing for tax efficiency.

Dividend option is available

Both lump sum and Systematic Investment Plan (SIP) investment options are available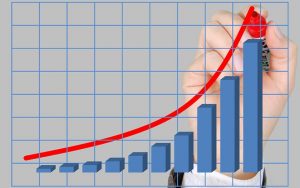 The Road Ahead
Selling out of all your debt investments considering this turmoil is uncalled for.
First, you will have to take all the losses even in cases where there is a possibility of NAV (Net Asset Value) recovery due to writebacks. 
(As per regulatory norms, in case of a default, Fund houses are required to "markdown" their holdings in these securities. In case of a recovery, the Fund House can "write-back" or recover, resulting in appreciation of the NAV)
Second, side pocketing is an option that the fund houses use for keeping aside any problematic investments. The NAV is thus, not impacted and investors get paid if and when there is a recovery from these troubled investments. (Side-pocketing is allowed by the regulator. 
It essentially means the segregation of portfolios into 'good' and 'bad' investments in case of a credit event. The 'side pocket' or a provision is created for the temporary 'bad' investment with an expectation that its value could be realized in future)
Conclusion: What Should You Consider As An Investor
Debt funds are not risk-free. Investors should understand both interest rate risk and credit risk.

Adopt a cautious approach and stick to funds that invest in AAA-rated securities.

Focus on diversification and avoid funds having high exposure to companies with large leverage.

Check for concentration – a relativity easy measure is a scale of 5%. In case the fund has invested in corporate bonds, any investment with a weight of over 5% could be a concentrated exposure, which can be avoided.

Look for quality and continuously monitor the portfolio for any instance of financially troubled assets.




  Like any other investment, understand the risks 'before' investing in Debt funds. 
 Happy Investing! 
Disclaimer: The views expressed here are those of the author and not that of Groww.