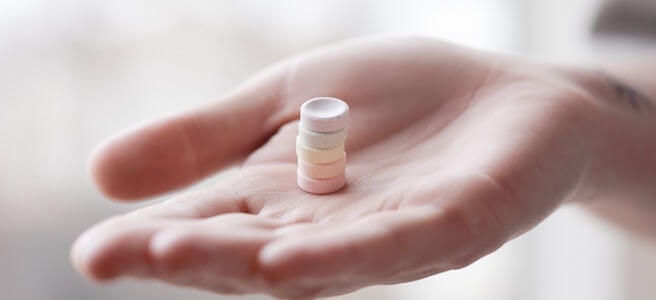 Health insurance is one of the most underrated and underestimated policies in the country. Not only do people tend to neglect their health in general, but steer clear of any insurance policies, citing expense being the reason.
It is not only a myth that health insurance is expensive, but also ensures that you have a protective cover which takes care of your medical bills in the time of crisis.
Tell Us If It Sounds Familiar!
But how do you buy a health insurance? What kind of health insurance should you buy? What are the facilities that you get in general? What kind of sum will be assured for you? Do you get an additional cover for critical illness? Do you get a benefit for rider plans? What happens when you fall sick and are the sole bread, owner? How do claims work? How does health insurance function in the country?
Well, it is these many questions and so much more that bothers insurance purchasing clients who are juxtaposed between buying a health insurance plan and paying medical bills.
It is a simple process and given that all providers are going online, it is easier to pay the premiums and keep a track on the renewal date if it is unpaid for a while. You can also add more rider plans to the pack given that you genuinely need them.
What Are the Key Factors That You Should Keep in Mind Before Buying Health Insurance?
There are several options and choices that have to be factored in when it comes to buying health insurance. The sooner you buy, the better it gets. It is easier to ignore the fine print that comes along with the policy document which can later lead to unpleasant situations which are obviously not desirable. So, do you put your and your family's health at risk?
Certainly not!
Here we list down a couple of mandatory questions that you must ask before buying that health insurance.
1. Does it offer a co-payment option?
Co-payment, as the name suggests, is a way where you can pay together.
In this case, when you make a claim, the hospital is obligated to pay a partial sum and you are eligible to pay the rest of the amount. It is always defined by means of percentage and the amount of percentage is afforded by the hospital under all circumstances given that the terms and conditions match perfectly.
2. Does it have a waiting period? If yes, then how much?
All health insurances have a waiting period irrespective of the brand you are purchasing it from.
Some have a waiting period of 30 days while some have a maximum waiting period of 4 years. It differs from policy to policy and it is mandatory that you confirm with the provider, what is the range that tags along with the policy that you want to purchase.
The waiting period is basically the time you have to wait for before you claim insurance on a particular disease. These diseases are listed under the policy document and have to confirmed by a practicing doctor before any legitimate claims are made on the same.
3. Does it allow you to renew it at any given point of time for a lifetime?
Well, it sounds unreal, but all policies have an exhaustion date.
That is when your policy stands terminated, and you can longer claim benefits. It could be the entire duration of the policy or an extended term that can be purchased later at a higher premium.
It is not an unknown fact that as you grow older, policy premiums for health insurances keep increasing too! Therefore, it is recommended that you pick out a policy that allows you to renew it for a lifetime such that you do not face any hassles during your old age as well.
Duration of the policy matters a lot and you should be aware of the renewability process before signing those dotted lines.
4. Room rents are covered, and your accompanying member gets a daily allowance as well
In case of hospitalization, it is obvious that you would be given a room of your own.
However, that is not free of cost. The charges incurred towards occupying a room, the medical equipment, the devices, the expenses that have incurred, has to be covered by your health insurance.
While purchasing an insurance plan, you should be aware of the expenses that the insurance provider is willing to pay. It is always recommended that you choose a policy which allows a greater room rent amount. It is not only a great facility but also allows you access to have a better room which has facilities to make you comfortable.
You could go for a cashless claim facility or even for a reimbursement policy. Both are different from each other.
In case of a cashless claim facility, all you need to do is walk into a network hospital and provide your policy number along with the details. This helps the hospital do a verification and check and enroll you in the unit such that you get treated as soon as possible without any extra harassment or issues.
The hospital settles the claim internally with the insurance provider and provides you with the bills. Your eligible sum is paid to the hospital and anything in excess or anything in terms of the co-payment facility is paid by you at the end of the treatment when you are getting discharged.
There is another policy which is known as reimbursement policy which is pretty much fool-proof. The policy terms claim that you can get your entire sum reimbursed after you have provided the bills. The hospital can admit you after you have provided your policy documents which say that you are at the correct network hospital.
Based on the co-payment facility, the hospital gets a pay-out from the insurance provider. During the claims process, you can produce all the bills that have the recorded expenses which allow you to process the same. It is a post-paid payment system where you pay all the bills from your own pocket and gets it all later based on the documents provided.
5. Is claim ratio good?
There are times when many insurance providers take a lot of time and delay the claims process.
It is necessary that you understand and do a background research about the claim settlement process and policy. A greater claim to settlement ratio can help you build trust in the provider such that you do not have any issues later when you have already bought it.
6. Is it third party administered?
There are third-party organizations which focus on processing the claims instead of the actual insurance provider.
The insurance provider has a huge client base to take care of. Therefore, all claim settling process and verification in order to do so is outsourced to the third-party teams who take care of the entire thing. These are agencies who hold a license provided by the IRDA. It is not only simpler but also affordable in the long run.
7. Does it offer pre and post hospitalization facilities?
Not all policies or hospitals offer this facility. This can include ambulance charges, taking care of the patient before they are admitted into the hospital.
The expenses incurred towards taking the patient home and all follow up procedure charges are covered by the post-hospitalization charges. If these facilities are provided by the hospital, have a look at the limits that are offered such that you can make an informed decision.
8. Does your plan include maternity benefits?
Very few medical insurances come with an inclusive maternity plan.
There are few plans which offer coverage for both the mother and unborn child. There is always a waiting period before the plan can materialize. Therefore, if you are expecting a baby or planning for one, it is always recommended that you purchase a plan well in advance such that you get maximum coverage out of the policy.
9. Are critical illnesses covered?
Critical illnesses are usually those terminal diseases which can render you permanently disabled or even kill you.
Diseases such as cancer, arthritis, kidney failure, strokes etc are classified as critical illnesses. It is usually unavailable as a wholesome plan.
However, there are health insurance plans which offer coverage for these diseases as well. It always amounts to a higher premium, but it is not devoid of any benefits. The sum assured goes up for all the right reasons and keeps you safer in the time of crisis.
10. Tax benefits and portability options
All medical insurances come with a deduction under section 80C of the income tax.
So not only do you save money on the hospital bills but also claim a rebate on the income. It is possible that you might purchase a policy for the member of your family who has any kind of disability and still claim rebates on it.
There is a possibility that you have a bad experience with the current insurance provider.
Did you know you could port your insurance policy just like your phone number? If you are not satisfied with the services of the current insurance provider, you can always give them a heads up or notice and opt for another one. 
How Does the Health Insurance Premium Get Decided?
Whenever you are purchasing a policy, the only thing that matters is the amount of premium that you would be paying at the decided tenure.
The sum assured is the cumulative amount that you are eligible for at the end of the day. To ensure that you get that, you need to be regular in paying the premium amount. But how is the premium calculated?
Age
Well, there are a lot of factors that are considered when it comes to calculating the premium amount. The majority of health insurance plans take your age into account. The higher your age more is the premium amount. That is why when you choose a senior citizen health insurance, the premium amount is higher than the regular health insurance policies. Experts recommend that you purchase health insurance early during your career.
Number of Family Members
Second, the factor that is taken into account is the number of family members that you intend on extending the insurance cover to.
The number of family members in the cover dominate the amount of premium that you would be paying. If it is for your parents, it could be lower. If it is more or less like a family cover, the premium amount is cumulatively calculated and made known to you.
Room Preference
The room preference that you have chosen also influences your premium amount. If you want a premium room with all possible facilities, the premium amount tends to be higher. It is possible that you could settle for a room with minimum facilities to lower the premium amount. However, that is usually not recommended.
Pre-existing Medical Condition
Pre-existing medical conditions go a long way in deciding the premium amount that you would be paying at the decided tenure. If you have diseases that are not chronic or terminal, it is possible that you would be paying a higher premium amount. If you have an alternate lifestyle which includes smoking drinking or drugs as apart of it, the premium amount is exponentially higher given that it poses a risk to your health in general.
Wrapping It Up
It is possible that during your tenure of holding the policy, you have never made any claim on the policy that you have held. In such cases, you become eligible for a no claim bonus which is the additional amount on the sum assured. There are sub-limits and other benefits which are exercised over your existing plans which make it all the more lucrative to purchase.
Compare and decide your insurance premium now and enjoy the benefits of that medical insurance plan.
Happy investing!
Disclaimer: the views expressed here are of the author and do not reflect those of Groww.