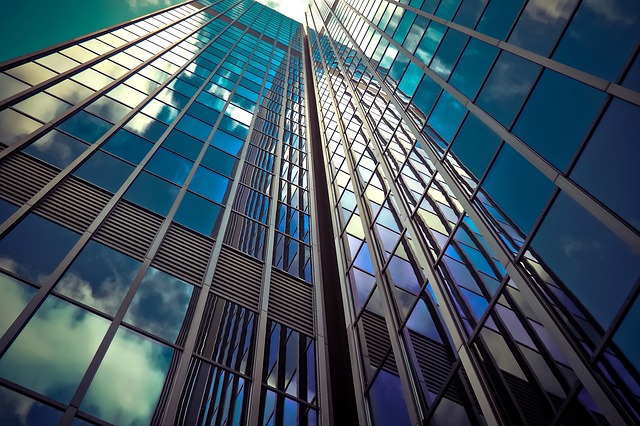 With the growth in transactions of securities in India, lot of malpractices, such as price rigging, unofficial premium on a new issue, delay in delivery of shares, violation of rules and regulations of the stock exchange and listing requirements.
Due to these malpractices, investors and traders started losing confidence in the Indian securities market.
So, the government of India decided to set up an agency or regulatory body known as the Securities Exchange Board of India (SEBI).
Through this article, we will look into this regulator body in detail.
SEBI: Introduction
SEBI is the most important and powerful regulatory body of the securities market in India.
It is headquartered in Mumbai and has its regional offices in major cities of India such as New Delhi, Kolkata, Chennai, and Ahmedabad. These regional offices cover the North, South, East and West regions of India.
Besides, it has a network of local branch offices in prominent Indian cities like Bangalore, Jaipur, Guwahati, Bhubaneshwar, Patna, Kochi, and Chandigarh.
SEBI plays an important role in regulating all the players operating in the Indian capital markets. It attempts to protect the interest of investors and aims at developing the capital markets by enforcing various rules and regulations.
SEBI: History
SEBI was first established in the year 1988 as a non-statutory body for regulating the securities market in India and given statutory powers on 30th January 1992 through the SEBI Act, 1992 being passed by the Indian parliament.
Before SEBI came into existence, Controller of Capital Issues was the regulatory authority in India and it derived authority from the Capital Issues (Control) Act, 1947.
SEBI was set up to meet the needs of three groups in the Indian securities market:
1.Issuers of Securities: For issuers, it provides a market place or platform in which they can raise finance fairly and easily.
2. Investors: For Investors, it provides protection and supply of accurate and correct information on their investment.
3. Market Intermediaries: For intermediaries, it provides a competitive professional market to earn money.
SEBI: Objectives
The preamble of SEBI describes the basic functions with the objective "to protect the interest of investors in securities and to promote the development of and to regulate the securities market and for matters connected therewith or incidental thereto".
The main objectives of SEBI are:
To regulate the activities of the Indian stock exchange.
To protect the rights of investors/traders and ensuring safety to their investment portfolio.
To prevent fraudulent and malpractices by having a balance between autonomy of business and its statutory regulations.
To regulate and develop a code of conduct for intermediary parties in the security market such as brokers, underwriters, etc. to operate fairly and in a transparent manner.
SEBI: Functions
The main function of SEBI is to regulate the capital market of India.
By doing so it is also responsible for the development and advancement of the capital market and at the same time builds trust among investors that their investment is safe within its guidelines.
SEBI performs 3 important functions to meet its objectives. These are:
a. Protective Functions
Protective functions are performed by SEBI to protect the interest of the investor and provide a fair and safe place of investment.
SEBI performs the following protective functions:
b. Checks Price Rigging
Price rigging is defined as manipulating the prices of securities with the main objective of inflating or depressing the price of securities at the market place. SEBI prohibits such practice because this can cheat and defraud the investors.
c.Prohibits Insider trading
Insider trading is an unfair and illegal practice in the stock market, wherein other investors are at a great disadvantage due to the lack of important insider non-public information about a company.
Insider trading is highly discouraged by the SEBI to promote fair trading in the stock market for the benefit of the common investor.
d. Prohibits Unfair Trade Practices
SEBI prohibits companies to make misleading statements which are likely to induce the sale or purchase of securities by investors in the market.
f.Promotes Fair Practices
SEBI promotes fair practices and code of conduct in the Indian security market.
2. Developmental Functions
Development functions are performed by the SEBI to promote and develop activities in the stock exchange and increase the business in the stock exchange.
Under development functions of SEBI, it promotes the training of market intermediaries and tries to promote activities of the securities market in India by adopting a flexible and adaptable approach in the following way:
SEBI has permitted internet trading through registered stock brokers only.
In order to reduce the cost of issue, SEBI has made underwriting an optional affair.
Even the initial public offer of the primary market is permitted through the stock exchange.
3. Regulatory functions
Regulatory functions are performed by SEBI to regulate the business in the Indian securities market.
The regulatory functions performed by SEBI are:
Framed rules and a code of conduct to regulate the intermediaries of the securities market in India. Now, these market intermediaries have been brought under the regulatory purview and private placement has been made more restrictive by SEBI.
Registers and regulates the working of all those who are associated with the Indian stock exchanges in any manner like share transfer agents, stock brokers, sub-brokers, share transfer agents, trustees, merchant bankers, etc.
Registers and regulates the working of mutual funds by Asset Management Companies (AMC)
Regulates takeover of the companies by other companies.
Conducts inquiries and audit of the Indian stock exchanges.
SEBI: Authority and Powers
To be able to function efficiently and keep a definitive control over the Indian securities market, the SEBI board has been granted with some widespread powers.
Three of the main powers are:
1. Judicial
Under this power, SEBI can deliver judgments related to the securities market pertaining to fraud and other unethical practices.
This helps to ensure fairness, transparency, and accountability in the Indian securities market.
2. Quasi-Legislative
Under this power, SEBI frames rules and regulations to protect the interest of investors. Some of its regulations consist of Insider Trading Regulations, Listing Obligation, Disclosure Requirements, etc.
These have been formulated to keep malpractices at bay in the Indian securities market.
3. Quasi-Executive
Under this power, SEBI is empowered to implement its regulations and put up a case against violators and also authorized to inspect books of accounts and other documents if it comes across any violation of regulation.
Despite these powers, the results of SEBI's functions still have to go through the Securities Appellate Tribunal and the Supreme Court (SC) of India.
Securities Appellate Tribunal
It is a statutory body established under the provisions of Section 15K of the Securities and Exchange Board of India (SEBI) Act, 1992. The purpose of Securities Appellate Tribunal is to:
Hear and dispose of appeals against orders passed by SEBI, or by an adjudicating officer under the Act
Exercise jurisdiction, powers and authority conferred on the tribunal by or under this Act or any other law for the time being in force.
SEBI exercises its powers by passing any one of the following from time to time:
Orders

Regulations

 – A list of all regulations passed by SEBI
Rules

SEBI Master Circulars

SEBI 

Circulars

 – A list of all circulars passed by SEBI from time to time
SEBI: The Organisational Structure
SEBI is an autonomous regulatory body that works as a corporate sector. Its activities are divided into five departments with each department headed by an executive director.
The management of the Board of SEBI consists of the following members:
Chairman: The chairman of SEBI is appointed by the Central Government. The current Chairman of SEBI is Mr. Ajay Tyagi.
Two members from the Union Finance Ministry of India.
One member from the Reserve Bank of India.
Five other members of whom at least three shall be the whole-time members, to be appointed by the Central Government of India.
Current Board of SEBI consists of:
| | |
| --- | --- |
| Name | Designation |
| Ajay Tyagi | Chairman |
| Gurumoorthy Mahalingam | Whole time member |
| S.K Mohanty | Whole time member |
| Ananta Barua | Whole time member |
| Madhabi Puri Buch | Whole time member |
| Subhash Chandra Garg | Part-time member |
| Injeti Srinivas | Part-time member |
| N.S. Vishwanathan | Part-time member |
| Arun P. Sathe | Part-time member |
SEBI also has multiple committees to regulate Indian Securities market:
Primary Market Advisory Committee (PMAC)
Secondary Market Advisory Committee (SMAC)
Technical Advisory Committee
Committee for review of structure & market infrastructure institutions
Advisory Committee for the SEBI Investor Protection and Education Fund
Takeover Regulations Advisory Committee
Mutual Fund Advisory Committee
Corporate Bonds & Securitization Advisory Committee
SEBI: 

Major Achievements
SEBI has enjoyed success as a regulator by pushing systematic reforms aggressively and successively in the Indian securities market.
some of its major achievements are:
1.SEBI is credited for quick movement towards making the markets electronic and paperless by introducing T+5 rolling cycle from July 2001, T+3 in April 2002 and further to T+2 in April 2003. The rolling cycle of T+x means, Settlement is done in x days after Trade date.
2.SEBI did away with physical certificates system that was prone to postal delays, forgery and theft, apart from making the settlement process slow and cumbersome by passing the Depositories Act, 1996.
3.SEBI has brought in re-categorization of mutual funds. The availability of more than thousands of mutual funds in the Indian market has made it a daunting task to select the best plan to suit your requirement, budget, and investment goals.
4. SEBI has also been instrumental in taking quick and effective steps in light of the global meltdown of 2008 and the Satyam fiasco that shattered the Indian markets.
5. In the year 2011, SEBI increased the extent and quantity of disclosures to be made by Indian corporate promoters.
Happy Investing!
Disclaimer: The views expressed in this post are that of the author and not those of Groww