ESG stands for environmental, social, and governance. The evidence suggests that ESG factors, when integrated into investment analysis and portfolio construction, offer investors potential long-term performance advantages.
ESG factors provide insights into the quality of a company's management, culture, risk profile, and other characteristics.
ESG and the Global Market
Globally, ESG investing has gained ground with over a quarter of the total $22.9 trillion assets managed globally coming under socially ­responsible investment.
Bonds such as green bonds (bond to fund energy efficient projects), blue bonds (bond to fund marine protection), environmental impact bonds and ESG ­themed exchange traded fund (ETF) has been launched in the past decade.
Does it Impact the Indian Market?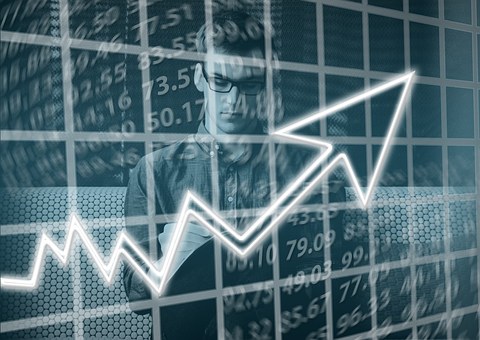 ESG, or sustainability, as it is commonly called is a big trend globally. Talking of Asia and India, the growth in Asia has remained impressive at 32% whereas, in India, a rising interest in sustainability is seen due to multiple factors.
These factors are categorized as a push factor or pull factor:
1. Push Factors
Factors such as regulatory requirement including mandatory business requirement, are push factors.
For example, regulatory requirement such as top 500 companies by market capitalization is required to drive the investor's interest.
2. Pull Factors
These factors include certain phenomenon, such as increasing foreign investor interest. Foreign institutional investors are increasingly moving their portfolio towards companies which have sustainable businesses.
If Indian companies do not adequately adopt ESG risk, the investor warrants a sell-off. Norges Bank recently sold investments worth Rs 700 crore in seven companies combined.
I believe that amid corporate governance issues rising very frequently, the Indian market is likely to adopt ESG investing very rapidly.
Also, for India, governance takes priority over social and environmental aspects since minority shareholders stand to lose in the absence of governance. Thus, pressure from the investors' community is likely to prompt companies to change and become more ESG compliant before regulations kick in.
ESG Funds in India
The objective is to provide investors with long-term capital appreciation through active management of investments in a diversified basket of securities of companies that have adopted an environmental, social, and governance (ESG) criteria.
Key Information
| | |
| --- | --- |
| Risk | Moderately High |
| Min SIP Amount | ₹500 |
| Expense Ratio | 1.5% |
| NAV | ₹112.6 (21 Jun 2019) |
| Fund Started | 1/1/13 |
| Fund Size | ₹2,391 Cr |
Investment Strategy
The scheme seeks to provide a checklist across parameters from the ESG aspect of a company. The endeavor is to overlay the 'ESG Framework' to delve deeper into a company's management practices, culture, and risk profile.
The active weight for each security is determined based on the internal ESG score where a positive score suggests a positive active weight and vice-versa.
Holding Structure

2. Quantum India ESG Equity Fund
Off late, Quantum Asset Management Company has launched its first open-ended ESG fund – Quantum India ESG Equity Fund.
The New Fund Offer (NFO) will be open for subscription from 21st June to 5th July 2019. The fund seeks to invest in Indian stocks after an exhaustive analysis of their environment, social and governance practices/standards.
Future of ESG in India
ESG compliance by Indian companies is the only way to prosperity and continuity. The ESG arena is slowly gaining popularity amongst retail investors and therefore it could become big in the near future.
Hence, long term investors can ignore ESG footprints of their investee companies only at their peril.
Happy Investing!
Disclaimer: The views expressed in this post are that of the author and not those of Groww