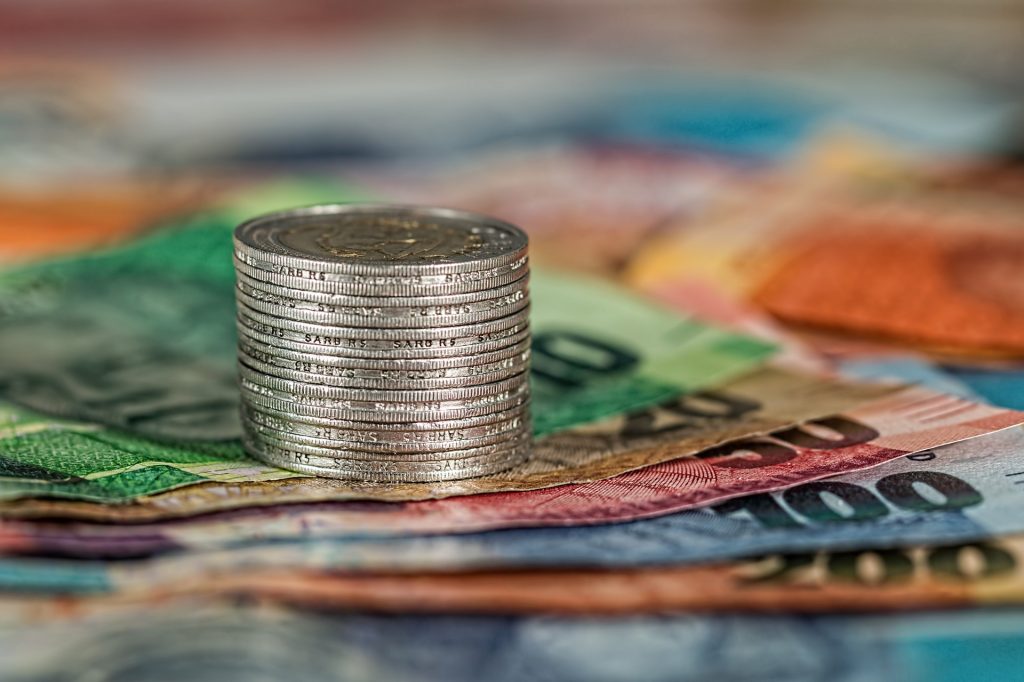 DSP BlackRock Tax Saver Fund is one of the best performing ELSS funds i.e. Equity Linked Savings Scheme in the market today. The fund stands amongst the few funds that have provided stellar returns during both, bull and bear market cycles.
ELSS funds provide tax benefits of up to ₹150,000 from the total income of the assessee/ investor per financial year. The said benefit is available under section 80C of the Income Tax Act, 1961.
Also, ELSS funds come with a 3-year lock-in period which enables investors to participate in the long-term growth potential of equity markets. Moreover, 3 years in the lowest lock-in period among other tax-saving options.
DSP BlackRock Tax Saver Fund: Investment Objective
The primary investment objective of the scheme is to seek to generate medium to long-term capital appreciation from a diversified portfolio.
The scheme plans the portfolio such that it substantially constitutes of equity and equity related securities of corporates. Moreover, the scheme seeks to enable investors avail of a deduction from total income, as permitted under the Income Tax Act, 1961 from time to time.
DSP BlackRock Tax Saver Fund: Details
| | |
| --- | --- |
| AUM | ₹ 3982.5 Cr. (as on Jan 31, 2018) |
| NAV | ₹ 46.086 (as on Feb 23, 2018) |
| Minimum SIP Investment | ₹ 500 |
| Expense Ratio | 2.5% |
| Returns Since Launch | 15.36% (as on Jan 31, 2018) |
| Returns 1 Year | 15.07% |
| Portfolio Turnover Ratio | 0.78 (last 12 months) |
| Beta | 1.01 |
| Standard Deviation | 14.35% |
| Risk Grade | Moderately High Risk |
| Benchmark | NIFTY 500 TRI |
| Exit Load | NIL |
| Fund Manager | Rohit Singhania |
DSP BlackRock Tax Saver Fund is an equity-linked savings scheme fund which has given a return of approximately 15% since its inception. The fund is over 11 years old which shows that the fund has been a consistent and excellent performer throughout bull and bear markets.
Its expense ratio of 2.5% is slightly on the higher side. Also, the fund belongs to Moderately High-Risk grade. However, the high return grade compensates for that. The fund carries no exit load, unlike some other funds in this category.
It has a minimum SIP amount of only ₹500, which encourages investors to invest even small amounts periodically, usually monthly. NIFTY 500 TRI is the benchmark for this particular fund.
The fund, managed has outperformed its benchmark index in its 3Y and 5Y performance giving returns of 12.01% and 19.99% respectively. The fund has a Sharpe ratio of 0.58.
DSP BlackRock Tax Saver Fund: Review
The fund's portfolio is skewed towards large-cap stocks, followed by mid-cap stocks, micro-cap, and small-cap stocks.
Large-cap stocks comprise over 67% of the fund's AUM, while small and mid-cap stocks comprise approximately 9% and 12% respectively. This fund's portfolio is uniquely comprised of 10% of micro-cap stocks.
The fund has a current asset allocation of over 97% in Equity and equity-related securities. The remaining 3% is almost equally divided between debt instruments and cash and cash equivalents.
In terms of sector allocation, the fund investments are well diversified in various sectors like banks (24%), finance (13%), automobile (5%), petroleum products (6.5%), cement and cement products (4.2%), and consumer non-durables (6.4%).
We can observe that the fund is a heavy weight on the banking and finance industry with investments in being over one-third of the total corpus.
Top stock holdings for this fund are- HDFC Bank Limited (6.69%), ICICI Bank Limited (4.64%), TATA Steel Ltd, (4.28%), State bank of India (3.95%) and L&T Limited (3.31%).
An investment of Rs.10, 000 made at the inception of the fund i.e. January 2007 would amount to ₹48436 approximately. This amount outperforms benchmark index NIFTY 500 TRI by over ₹15000 or 30%.
The fund has been successful in creating wealth for its long-term investors. It is suitable for investors looking for high capital appreciation over a long-term period. Investors having tax saving needs long-term financial objectives, like retirement planning, children's education can look into this fund.
How to Invest in DSP BlackRock Tax Saver Fund?
DSP BlackRock Tax Saver Fund is available for investment on the Groww. Simply log in to your account, choose the fund – DSP BlackRock Tax Saver Fund – make payment and start your SIP!
Happy investing!
Disclaimer: the views expressed here are of the author and do not reflect those of Groww.
Investment in securities market are subject to market risks, read all the related documents carefully before investing. Please read the Risk Disclosure documents carefully before investing in Equity Shares, Derivatives, Mutual fund, and/or other instruments traded on the Stock Exchanges. As investments are subject to market risks and price fluctuation risk, there is no assurance or guarantee that the investment objectives shall be achieved. NBT do not guarantee any assured returns on any investments. Past performance of securities/instruments is not indicative of their future performance.