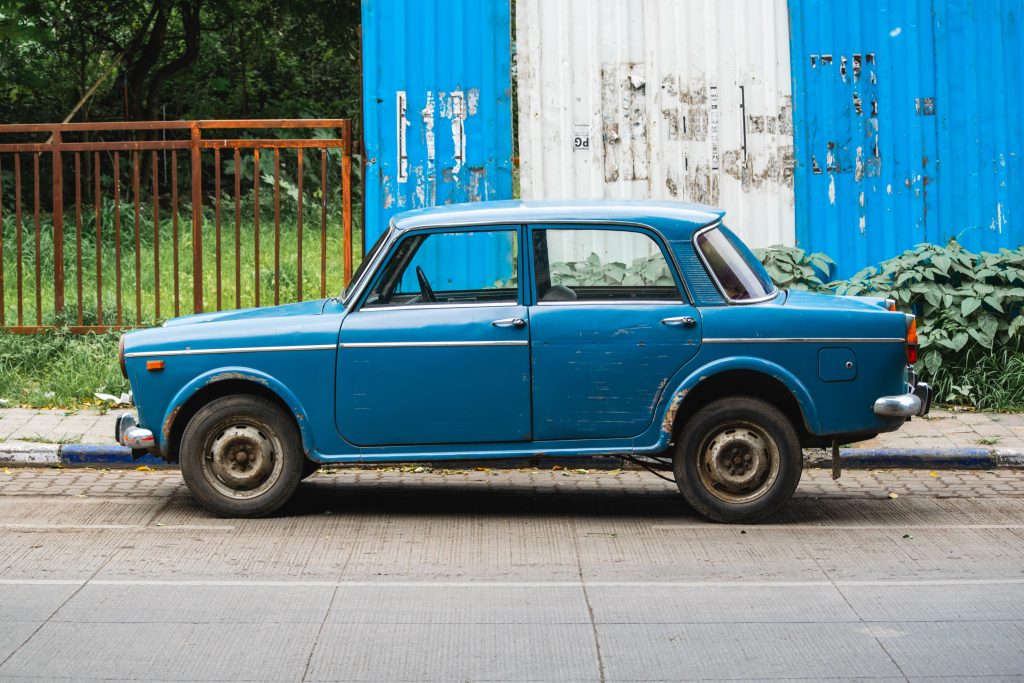 Buying a car is a big thing. You put in a lot of time and research while buying a new car.
Before buying a car, you check in each and every piece of information that you get, check the prices with various car dealers and then take the final decision. Buying a policy is also equally important.
Proper care should be taken before buying a car insurance policy.
Car insurance companies provide various "add-on" services like 24*7 on-site support, free towing service, etc along with the basic car insurance service. Among these "add-on" coverages, the zero-depreciation cover is also available.
Zero depreciation cover or 'zero dep' policy, offers complete coverage for your car against damages caused due to an accident without factoring in depreciation.
It means if your car gets damaged following a collision, no depreciation is deducted from the coverage of any body parts of car excluding tyres and batteries. You will receive the full cost from the insurer. Obviously, you will have to pay extra premium, but you will get better payback at the time of claim.
Depreciation refers to a reduction in the value of an asset as it gets older. Your car is exposed to wear and tear with each passing day which leads to depreciation. Each body part of the car has a different rate of depreciation.
How Is it Different From a Normal Car Insurance Policy?
In a normal car insurance, the insurer reduces the depreciation value of the part and calculates the amount payable, whereas, in zero depreciation car insurance, the insurer pays the whole claim amount.
The insurer reimburses the full amount of the repair cost regardless of the age and current value of the car in case of nil depreciation cover.
Thus, zero-depreciation cover will cost more – close to 20% and more than any standard comprehensive no-frill policy that is available in the market. This is because the risk of the insurer is quite high.
For example, the zero-depreciation premium add-on over the normal insurance charges for a new car of INR 5 Lakhs would be about INR 4,000-4,500. For a mid-segment sedan priced at INR 10 Lakhs, you can expect a premium add-on to be about INR 8,000.
How Is Zero Depreciation Cover Beneficial?
Let's see the impact of both a standard policy and a zero depreciation policy on claim. Suppose, due to an accident some parts of your car got damaged.
Damaged Parts Cost of Damage (in INR) Applicable Depreciation (in INR)
Metal part 12,000 3,000 (25% of damage cost)
Plastic part 14,000 7,000 (50% of damage cost)
Fiberglass part 6,000 1,800 (30% of damage cost)
Labour 5,000 0
Total 37,000 11,800
In the given scenario, you will have to pay INR 11,800 from your pocket, if you have a standard insurance policy. So, the amount that is reimbursed by the insurance company is INR 25,200 (INR 37,000 – INR 11,800).
Now, let's see how a zero depreciation policy will benefit you.
Cost Incurred Standard Car Insurance Policy (in INR) Zero Depreciation Car insurance Policy (in INR)
Basic Premium (I) 16,000 16,000
Zero Depreciation Add-on (II) 0 5,000
Cost of policy (III=I+II) 16,000 21,000
Deductible per claim (IV) 1,500 1,500
Cost of Damage (V) 37,000 37,000
Payable by you (VI) 11,800 0
Total expenses (VII=III+IV+VI) 29,300 17,500
Your savings (V-VII) 7,700 19,500
From the above, you can see that the cost of zero depreciation policy is more than standard insurance policy. But, you simply save INR 11,800 (INR 19,500 – INR 7,700) more in zero deprecation policy at the time of reimbursement of claim.
Who Should You Buy Zero Depreciation Cover?
This type of cover is best for brand new car as it will fully cover all damages to the car. Luxury cars have expensive spare parts which has high rate of depreciation too. So, this type of cover will be beneficial for them too. New drivers can also buy these policies if they are not confident of their driving skills.
Many a times, experienced drivers also get into accidents for no fault of theirs. It is some novice driver, drunk driver or a rash driver who can cause an accident. As far as possible it is advisable for new cars (up to three years) to choose for zero-depreciation car insurance policy. Better to pay a little more (premium) than to pay a lot more (repairs).
Zero-depreciation is a good deal even if you have to pay a little more premium. It will pay off a lot more when you meet with an accident. You will be happy that you decided on the zero-depreciation policy when you are presented with a bill from the garage.
What Factors Should You Consider Before Buying Zero Depreciation Insurance Policy?
Following factors are to be considered while buying the zero depreciation insurance cover for your car:
This policy is applicable only for new cars whose life isn't more than three years. So, only new car owners can buy this policy.
The premium of this type of insurance cover is more than the standard comprehensive car insurance policy. This is simply because the insurer pays the full amount of claim without considering depreciation.
As it comes with an extra cost, so paying more for a car older than three years doesn't make any sense.
The number of claims under this cover is limited. This is to prevent insured to claim for any small dents or scratches.
What are the Exclusions from Zero Depreciation Cover?
Following are the conditions that are excluded from zero depreciation cover:
Damage to car engine through oil leakage or water ingression
Standard wear and tear
Mechanical breakdowns and consequential damages
Compulsory deductibles
The private car when used for commercial purposes
Driver not carrying a valid driving license
The driver is under the influence of drugs or alcohol
At the end, just remember to do a full research before buying any policy. Having detailed information regarding the insurance cover is very much necessary.
Compare the available policies from every perspective like cost, facilities, ease of redemption process, etc and select the one that suits you best.
You can choose zero depreciation car insurance cover for your brand new car, which might be a bit costly but will secure you in a better in terms of cost at the time of any accident.
Disclaimer: The views expressed in this post are that of the author and not those of Groww