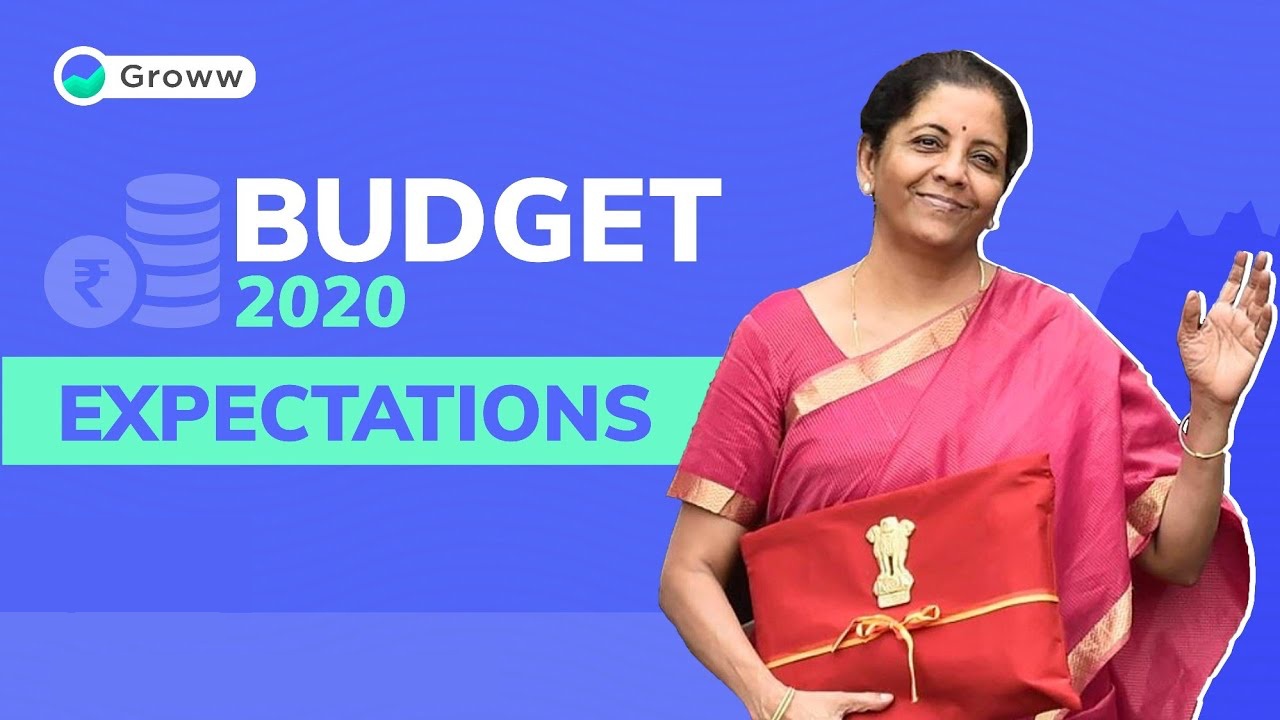 The Union Budget 2020,  was presented today in the Lok Sabha by finance minister Nirmala Sitharaman on 1st February and saw many important announcements to strengthen various sectors. Let us see some of the sectors that were under consideration and the key highlights :-
Financial Sector 
10 Public Sector Banks (PSB) will be merged into 4 banks.

Fresh capital of Rs.3500 crore will be infused. This will help the banks to improve their conditions. In order to uplift the banking sector in India, PSB specifically, the FM is looking forward to bring better professionalism and transparency in the working of PSBs.

A mechanism to monitor health of banking system will be introduced.

A few PSBs will be seen raising capital from the capital markets in the near future.

A 'robust mechanism' is monitoring the Scheduled Commercial Banks, this safeguards depositors' money.

The deposit insurance coverage has been increased to Rs.5 lakh from Rs.1 lakh. This move will certainly quell the fears of investors and give them the much needed peace of mind and hence is a welcome move. 

Cooperative banks to be strengthened by amending Banking Regulation Act to enable better professionalism, access to capital and improve governance. 

NBFC's debt recovery limit reduced to  Rs 100 Cr asset size ( From 500 Cr) and Rs 1 Cr to 50 Lakh loan size.
Bond Market
India's bond market couldn't be more cheerful. For the first time, so much attention is given to this segment and actions are taken to make it strong.
NRIs will be allowed to invest in a certain category of the G-sec.

The limit for Foreign Portfolio Investments (FPI) was raised to 15% in the corporate bonds, from 9%.

A legislation for Credit Default Swaps (CDS) will soon be made.

Like the recent Bharat Bond ETF, which was a big success, more Debt-ETF will be floated. Thus, giving more opportunity to retail investors to allocate their investments in G-sec.
Taxation
Income tax
In the Union Budget 2020, a complete transformation was seen in personal Income Tax. 
With a new simplified income tax system, the tax rates have been reduced.

The old (current) in come tax slabs are still effective

Very limited (almost none) deductions and exemptions can be made with the New Tax Regime.

The tax payer can opt for either ways to file his Income Tax returns.

Those with annual income upto Rs. 5 lakhs will have to pay no tax.
Taxable Income

Slab (`)

Existing Tax Rates
New Tax Rates

0-2.5 Lakh

Exempt

Exempt

2.5-5 Lakh

5%

5%

5-7.5 Lakh

20%

10%

7.5-10 Lakh

20%

15%

10-12.5 Lakh

30%

20%

12.5-15 Lakh

30%

25%

Above 15 Lakh

30%

30%
There are over 100 exemptions, out of which 70 have been removed. The remaining will be reviewed and taken action upon.

The FM aims for low tax, simple tax system, with no exemptions.
Ease In KYC
In her earlier budget, FM Nirmala Sitharaman had cleared out that Aadhar and PAN card are interchangeable. In this budget, she has proposed to allocate PAN instantly to citizens based on Aadhar number. This could bring more investors to the Mutual fund and insurance market who may have earlier faced hindrances due to lack of PAN card. 
Dividend Distribution Tax
Removal of DDT brought great cheer to the companies as well as the investors.
Currently, companies paid 15% DDT, bringing effective DDT to 20.35% including 12% surcharge and 3% education cess.

DDT has now been abolished.

No changes to surcharge and education cess have been made.

This move will attract more foreign investors to Indian markets.

Now, there will be more in shareholder's hand.

Dividend income is taxable.

To make India an attractive destination for investment, Government has foregone Rs.25000 crore annual revenue. 
Corporate tax
Now that we have the lowest tax rates in the world, companies can expand their businesses, become more competitive and thus deliver growth.
Corporate tax rates reduced for new manufacturing companies (which start by march 2023) to 15%. from 

For existing companies, it came down to 22%
Tax concessions For Foreign Investors 
To attract more investments by Sovereign Wealth Fund in India, the FM has granted 100% tax exemption on the interest, dividend and capital gains income from SWFs investment in infra sector. Thus, boosting infrastructure funding. 

This will be applicable to a few other sectors as well.

This investment has a lock-in period of 3 years.
MSMEs with turnover upto Rs. 5 crores won't have to get their books of accounts audited. This was a five times bonanza. Earlier, MSMEs with turnover above RS.1 crore had to get the accounts audited. 
Disinvestments And LIC Stake Sale
In a measure to lower the fiscal deficit and generate more revenue, the Government always plays this card – selling its stake in PSUs.
Some of the Government's holding in LIC will be up for sale on the exchanges via IPO.

Sale of the balance stake in IDBI.
To Promote Entrepreneurship, Startups, MSMEs
An 'Investment Clearing Cell' is proposed. This will  be like a portal providing all services for aspiring entrepreneurs, such as, advising on how to get funding, getting clearances at Centre and/or State level, etc.

Custom duty on Footwear and furniture increased. Thus, making way for Indian MSMEs, reinforcing " Make In India'.

To strengthen these sectors, the Government is planning to ease the regulatory process.

ESOP is a great incentive in the initial years of start-ups. Government has eased out taxation on this. The employees are now deferred of the tax burden for 5 years or till they leave the company or sell their shares, whichever comes first.

Eligible startups with turnover upto 25Cr is allowed a 100% deduction on profit for three consecutive years out if seven years, provided the turnover doesn't exceed 25Cr limit.  The proposal is to exceed this limit to 100 Cr to encourage entrepreneurship , however this would only be extended to businesses that do less than 5% transactions in cash. 
Spending On Infrastructure
A complete transformation will be seen in the next five years, with whooping sum of Rs. 100 lakh crores will to be spent on infrastructure projects.

6500 projects related to housing, roads, healthcare, pipelines and safe drinking water, etc. will be worked on under 'National Infra Pipeline' scheme.

Rs. 3.6 lakh crores will be spent towards piped water supply.
Education
Rs. 9,300 crores have been allocated to the education sector.

A new education policy is soon to be launched.

Rs.3000 crores will be spent for Skill development.
Technology
Adopting new technology for agriculture growth is an indispensable part for the sector.

Rs. 8000 crore will be spent over next five years for 'National Mission on Quantum Technologies and Applications'. 

Policy to enable private sector to build data centres across the country proposed.

6000 Cr allocation proposal for BharatNet program  in 2020-2021 to improve internet accessibility
Climate change
Rs. 4400 crores are allocated to Ministry of Environment, Forests and Climate change.  

Proposal to close  old thermal power plants that are massively contributing to carbon emissions ( above pre set levels). 

Encouragement to be given to states that are taking stringent measures to keep good air quality
Disclaimer: The views expressed in this post are that of the author and not those of Groww.