In her maiden speech on the Union Budget for FY 2019-20, the Finance Minister  Mrs Nirmala Sitharaman announced that the government of India (GOI) will launch its Central Public Sector Enterprises (CPSE) related exchange-traded fund (ETF) on the lines of Equity Linked Savings Scheme (ELSS) i.e. a tax-saving mutual fund scheme format.
So from now onwards, like ELSS, investments made in the ETFs will be subject to lock-in for 3 years and eligible for tax deductions of up to Rs. 1.5 lakhs under section 80C of the Income-Tax Act.
This announcement can be game-changer news for investors of CPSE ETF.
How? Keep reading to know more.
What Are ETFs?
Before I begin, let's first see what ETFs are.
Exchange-Traded Funds (ETFs) are the kind of index fund that invests in an index, a commodity, currencies, bonds, etc.
1. Characteristics of ETFs
They are listed and traded on a stock exchange like common stocks. So, can be bought and sold by investors at any time of the day.
These include almost every investing asset class including commodities or currencies. It gives you exposure to any market, any sector across the globe.
The liquidity of ETFs is very high and they have less exit load.
Investors can place different types of orders for buying ETFs like stop-loss orders, buy on margin, etc, as they are traded like stocks in the market.
They are popular among passive investors who do not have time or interest to trade in stocks directly but want to participate in the markets.
The best part of investing in ETF is, it gives you the flexibility to be any kind of investor that you want to be. ETFs can prove to be excellent investment instruments for achieving your goals, provided used wisely.
Also Read: 10 Best Performing Index Funds To Consider Investing
CPSE ETF: Post Budget Changes
CPSE ETF follows the NIFTY CPSE TRI Index, which comprises 11 stocks and whose main aim is to help the Government of India (GOI) in the disinvesting target of its stake in a few CPSEs via the ETF route. The stocks which comprise a three fourth of the total portfolio are ONGC, Coal India, NTPC and IOCL.
Announcements made regarding the status of CPSE ETF will prove to be a game-changer for the reasons mentioned below:-
Currently, in India, the only mutual fund schemes that offer tax savings under 80C are ELSS schemes. Now, for the first time in India, even an ETF will come in an ELSS format and aid in saving tax.

According to many mutual fund experts, this category will help attract more retail investors and, the benefits

for retail investors of the ETF format of Mutual Fund savings are many.

The annual expense for managing an ETF is a maximum of 1 %, as compared to

an average of 2 per cent in regular actively managed ELSS funds.

Historically, the Nifty has shown an upward swing over a 3-year time horizon. This can be seen from January 2015 to January 2018 and from January 2016 to January 2019. Thus, one could assume a shadow assurance of returns.

Being an ETF, there is also no risk of underperformance by a fund manager.
Though the stocks in the portfolio are attractive of high dividend yield and low valuation, this ETF is suited for investors with a high-risk profile.
The GOI is planning to raise up to Rs. 10,000 crore from the 6th tranche of CPSE ETF which would be expected to be launched on July 18th.
Through the earlier 5th tranches of the CPSE ETF, the GOI has already raised Rs. 38,500 crore:
Around Rs. 3,000 crores from the 1st tranche in March 2014,
Around Rs. 6,000 crores in the 2nd tranche in January 2017,
Around Rs. 2,500 crores from the 3rd in March 2017,
Around Rs. 17,000 crores from the 4th tranche in November 2018 and
Around Rs. 10,000 crores from the 5th tranche in March 2019.
This 6th tranche of CPSE ETF is important as the government aims to raise a record Rs 1.05 lakh crore through disinvestment of public sector companies in FY 2019-20, up from Rs. 85,000 crore raised last fiscal.
Also Watch: Budget 2019 Highlights
CPSE ETF is currently managed by Reliance Nippon Asset Management.  
This is an ETF launched by the government on March 28, 2014, wherein the government has so far offloaded a stake in 10 PSU companies garnering Rs. 38,500 crore. The current NAV of this fund is Rs. 26.3 (as of 08 Jul 2019).
1. Key Parameters
| | |
| --- | --- |
| Rating by Groww | 1 star |
| AUM (Fund Size) | Rs. 10,657 Cr |
| Minimum SIP | Not Supported |
| Minimum SWP | Rs. 500 |
| Performance w.r.t its Benchmark | under-performance |
| Age of the fund | 5 years old |
| Expense Ratio | 0.01% |
| Exit Load | NIL |
| Type  | Open-ended |
2. Performance Over The Years
| | |
| --- | --- |
| Time period | Returns |
| 1 Year | 1.50% |
| 3 Year | 7.00% |
| 5 year | 0.50% |
| Since inception | 6.80% |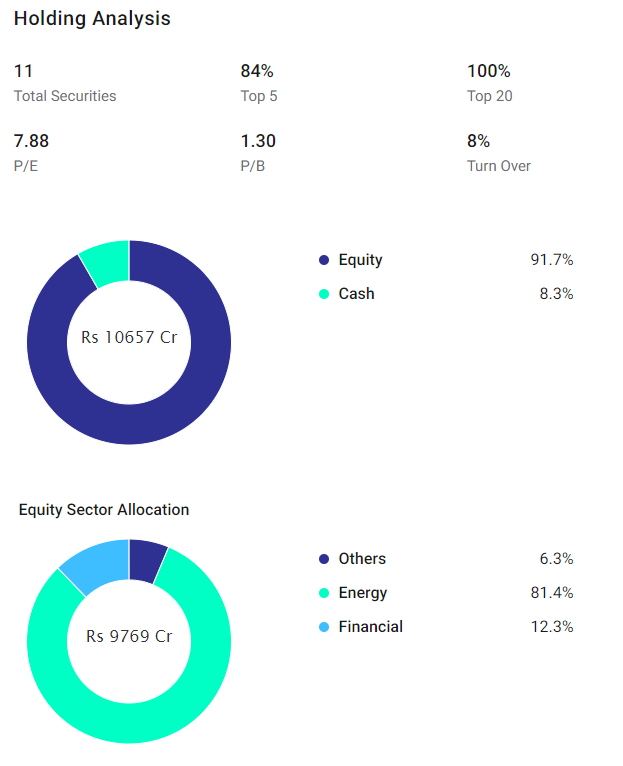 I believe that the sectors included in the index are the major building blocks which decide the growth momentum of the Indian economy in the near future.
With the Modi Government at the centre, for whom one of the key agendas is to enhance the efficiency of the PSUs and make them more globally competitive, gives me confidence in the future potential of this investment instrument.
I also believe that our Prime Minister who is known to have turned around PSUs in Gujarat will surely try to work his magic when it comes to this segment.
Conclusion
The performance of the CPSE ETF has been disappointing over the long run, but with this news, it is expected to bounce back in near future.
However, investors should choose to invest in this ETF just not for tax benefit but also according to their risk appetite.
Happy Investing!
Disclaimer: The views expressed here are those of the author and not that of Groww