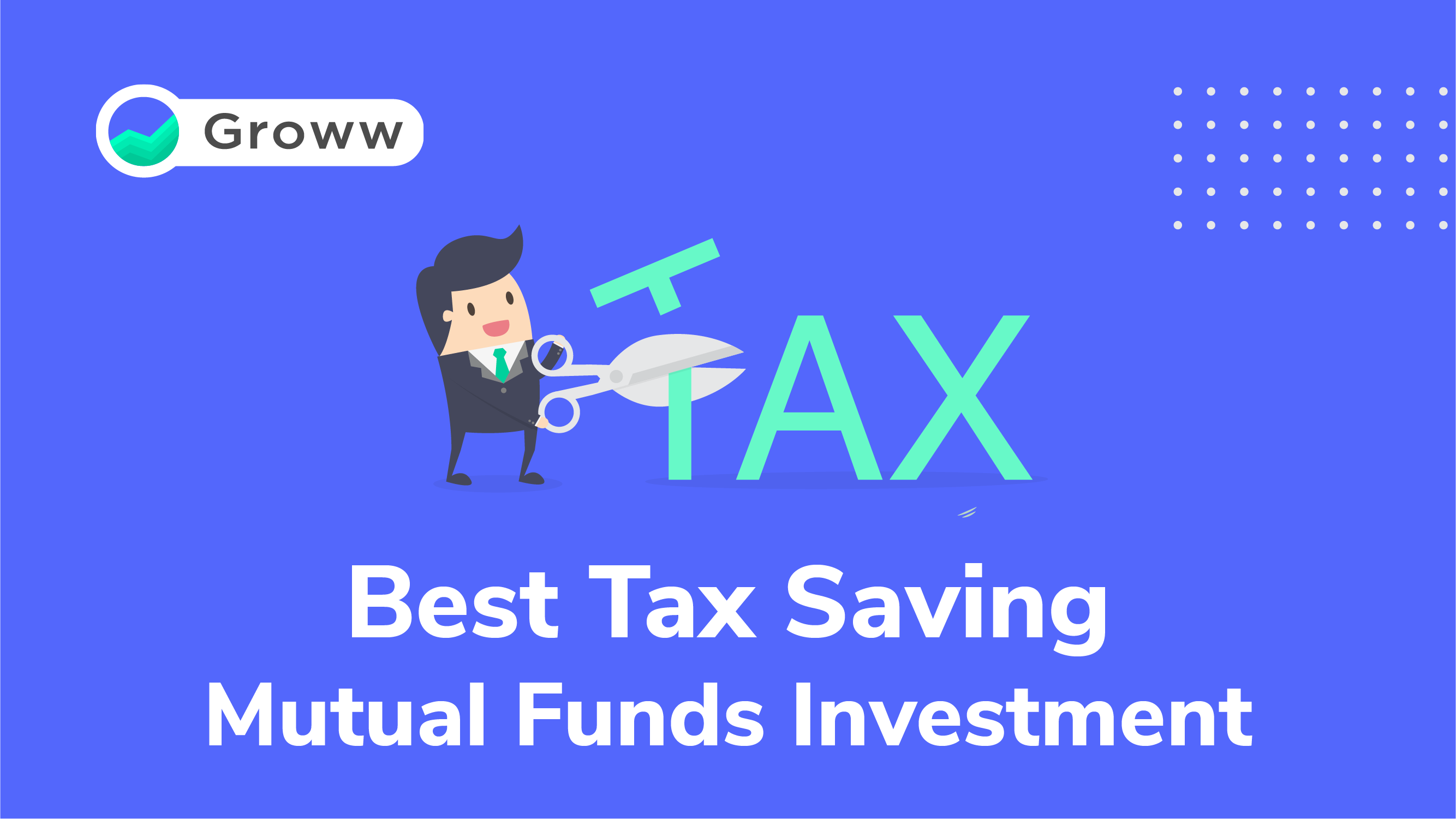 While most people start looking for tax-saving options towards the end of the financial year, planning it at the start can be beneficial in many ways. Various investments offer tax benefits under Section 80C of the Income Tax Act, 1961. Of these, Equity Linked Savings Scheme or ELSS offers tax benefits along with an opportunity to earn market-linked returns. 
ELSS Funds
ELSS funds are equity mutual funds that primarily invest in equity and equity-related instruments. Two factors make ELSS Funds different from other equity funds:
Mandatory Lock-in period of three years

Tax deduction of up to Rs.1.5 lakh under Section 80C of the Income Tax Act, 1961
 It is important to remember that the tax deduction amount is across all investments made under Section 80C and NOT for ELSS alone.
Best 5 Tax Saving Funds 2020 – Details
Here is the list of top 5 funds for tax saving in 2020.
All the funds mentioned above are rated moderately high on riskometer. The benchmark is S&P BSE 200 TRI. Please note, this list is not a recommendation but simply a compilation of best performing ELSS funds based on past performance. Click here to see more Best ELSS funds.
Things to look for while investing in ELSS funds
Before you buy an ELSS fund or any other equity funds, it is essential to understand the objective, risk exposure, investment approach, and other aspects of the fund since your money has direct exposure to the stock markets. Here are some aspects that you must keep in mind before investing in an ELSS fund:
Consistent Long-Term Performance
Consistent performance over a longer time frame is important. Short term market ups and downs should not influence your decision to invest. Do not compare your definition long-term with other investors. It can be a period starting from 5 years and can go up higher depending on the goals.
Financial and Non-Financial Metrics
You can look at the ELSS funds' charges, financial ratios (like P/E, P/B, Sharpe ratio, etc.), category average, risk adjusted returns, holdings and their fundamentals, and many such metrics, but remember to compare with other ELSS funds.   Comparison with equity funds from other categories is inaccurate.
Fund Manager and Fund House
The fund manager plays a crucial role in the success of a mutual fund. The same holds for ELSS funds too. Before buying a fund, ensure that you read up about the fund manager and assess how he/she has handled the fund or similar funds in the past across different market cycles. This should give you an idea about the fund manager's decision-making skills and how (s)he handles market volatility.
It is also essential to look up the fund house's reputation in the market.
Understanding the Lock-in Period
You can invest in ELSS funds via a lump sum or SIP. Lump-sum investment is when you invest a more significant chunk in one go, whereas SIP allows you to invest every month. You can invest as low as Rs 500 per month, depending on the AMC and the fund. Irrespective of the option you choose, the units allotted to you will come with a three-year lock-in period, i.e., you cannot withdraw the funds within three years of investment.
Lump-Sum Investment
'X' invested Rs 10 lakh in an ELSS fund on September 1 2020, carrying a NAV of Rs 10 on that date. The units allotted to X are, i.e., Rs 10 lakh/10 = 1 lakh units. These units can be redeemed only on 1st September 2023 or later.
SIP
Every SIP instalment has a lock-in period.
'A' invested Rs 15,000 per month through an SIP in an ELSS fund. 
The first investment was on 2nd April 2020. Let's assume the NAV was Rs 10. The units credited in April 2020 were 1,500 units.
The second investment was made on May 2, 2020, at Rs 15. The units credited ere (15,000/15)= 1000 units
The first 1500 units can be redeemed on 2nd April 2023, and the 1000 units bought in May 2020 can be redeemed on/after May 2, 2023, only.
Key Takeaways
ELSS funds are a tax-saving investment option with exposure to the stock markets.

You need to compare the fund's performance with its peers and look for funds with a consistent track record.

Choose between SIP and Lump Sum investments carefully

To check the top ELSS funds, you can log in to the Groww account and see the list.
FAQs
Q1. Why are ELSS funds amongst the best tax-saving options?
ELSS funds are preferred by many investors for saving tax for the following reasons:
They have the lowest lock-in among other investments specified under Section 80C.

Being market-linked, they have the potential to generate better returns than other investments under Section 80C.
Q2. What is the lowest that you can invest monthly in ELSS?
Typically, ELSS funds have a minimum investment amount requirement of Rs.500. 
Q3. What should be an ideal investment horizon for ELSS?
While an ELSS fund has a lock-in period of three years, you can continue to stay invested for as long as you want. 
Q4. Are there different types of ELSS schemes?
Yes, there are three different schemes to choose from while investing in ELSS funds:
Dividend focus

Dividend reinvestment focus &

Growth focus
Q5. I want to invest in ELSS. What should I opt for – SIP or a lump sum?
Both SIP and Lump Sum have some pros and cons. Choosing one will depend upon your risk tolerance and financial situation. There may be chances that new and young investors who are beginning their investment journey do not have the money to invest as a lumpsum. This completely depends on what suits you best. 
Happy Investing!
Disclaimer: The views expressed in this post are that of the author and not those of Groww.
Investment in securities market are subject to market risks, read all the related documents carefully before investing. Please read the Risk Disclosure documents carefully before investing in Equity Shares, Derivatives, Mutual fund, and/or other instruments traded on the Stock Exchanges. As investments are subject to market risks and price fluctuation risk, there is no assurance or guarantee that the investment objectives shall be achieved. NBT do not guarantee any assured returns on any investments. Past performance of securities/instruments is not indicative of their future performance.