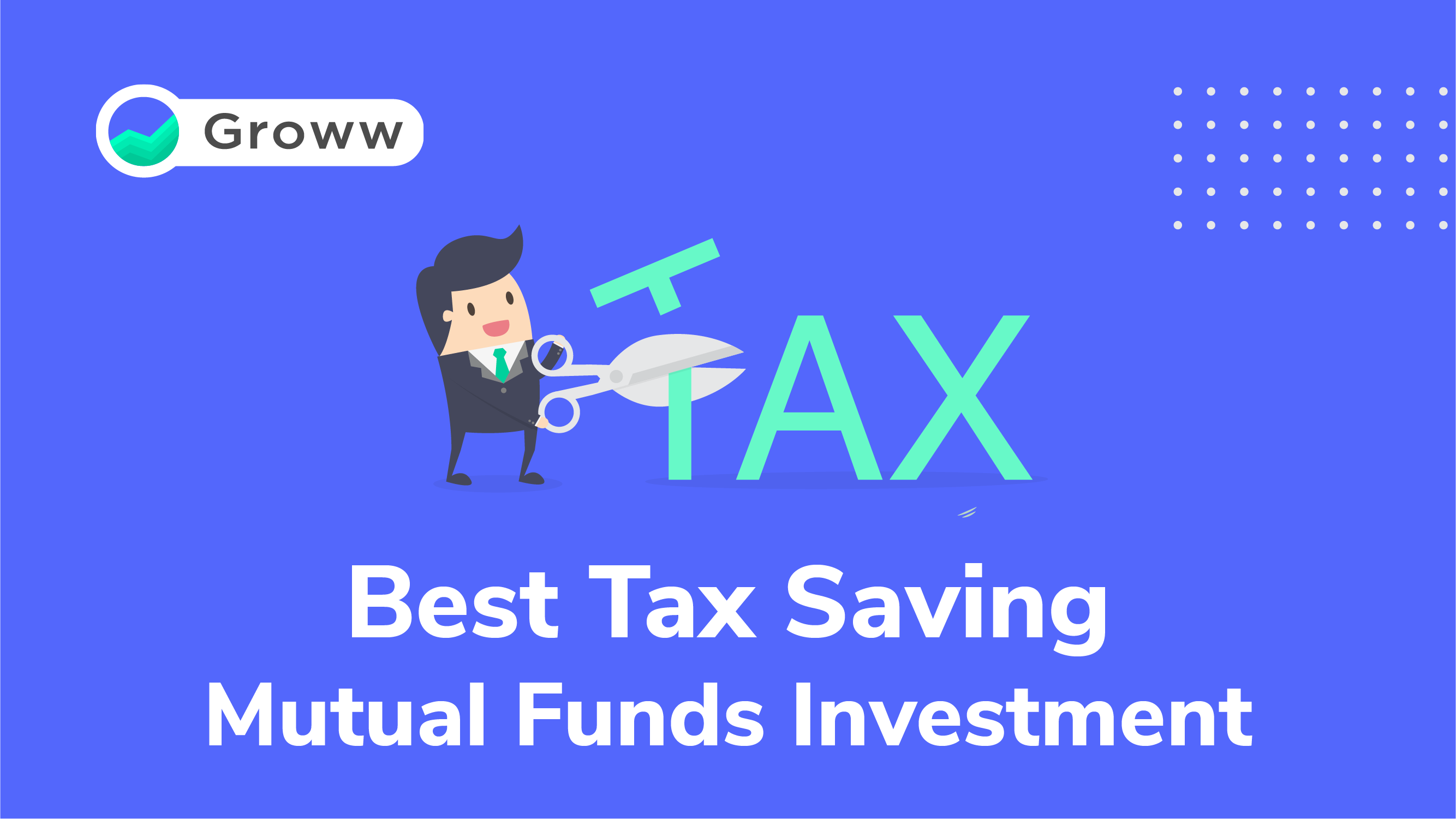 Tax planning is an essential part of financial planning and selecting the best avenue for this purpose is extremely crucial. One such avenue that not only helps you lower your tax liability but also offers better capital appreciation prospects is tax saving ELSS fund. If you have made up your mind to invest in ELSS funds, read on to know about the best performing ELSS funds in 2019 that you can consider investing in. If you are still confused about whether ELSS is the right option for you, we have covered their various features in detail. Read On!
What Is an ELSS Fund?
An ELSS fund or equity-linked saving scheme is extremely popular among investors as they are tax saving funds. Under the Income Tax Act of 1961, these funds are exempted from tax up to Rs 1,50,000. Also, these funds have a lock-in period of 3 years, which is lower than most other tax saving instruments. Why these funds are preferred by investors is because they provide good returns because they invest in equities. However, they are risky instruments and can be considered at par any normal equity fund, when it comes to the risk-reward structure.
Best 5 Tax Saving Funds 2020 – Details
Here is the list of top 5 funds for tax saving in 2020.
Data as per 19th Dec 2019. All the funds mentioned above are rated moderately high on riskometer. The benchmark is S&P BSE 200 TRI. Please note, this list is not a recommendation but simply a compilation of best performing ELSS funds based on past performance. Click here to see more Best ELSS funds.
What is the Tax Exemption Limit Under Section 80 C?
An investor can invest in various schemes but the highest tax benefit that can be claimed is limited to Rs 1.5 lakh. So basically, an investor can invest in various tax-saving options and has no restriction of investing in just one of the options mentioned below.
Why Are ELSS Funds Popular?
Equity-linked Saving Scheme (ELSS), also known as tax saving fund,  is a category of mutual fund that the government created to encourage long-term investment in equity.
In order to do improve equity participation, the government allowed investment in equity-based mutual funds to be tax-deductible through ELSS schemes. By offering a tax deduction, the average citizen is encouraged to invest a larger part of their savings in equities. Investing in an ELSS can benefit an investor in multiple ways.
SIP vs Lumpsum: Which Is Better for ELSS Investment?
ELSS funds are a popular choice for many investors as they help in creating wealth as well as provide a profitable return. Among all mutual funds, ELSS offers tax benefits under section 80C of the Income Tax Act. They have a lock-in period of 3 years as compared to the 5 years or higher lock-in period of the other popular tax saving instruments like PPF Account, National Savings certificate, Tax Saving a Fixed deposit
Read More: SIP vs Lumpsum: Which Is Better For ELSS Investment 
Why should You Opt For Tax Saving Funds?
You should consider tax-saving funds in your portfolio for these compelling reasons.
1. Tax benefit under Section 80C
No surprises here. Your investments in ELSS are eligible for a tax deduction of up to Rs 1.5 lakh from your gross total income under section 80C of the Income Tax Act.
2. Lowest lock-in period
All tax-saving investments typically come with a mandatory lock-in period. For example, the Public Provident Fund (PPF), another tax saving instrument permitted under Section 80C, comes with a 15-year lock-in period. However, you are allowed to make partial withdrawals in PPF from the seventh year.
Tax-saving term deposits have a lock-in period of five years. ELSS comes with a lock-in period of three years. You can sell your investments in ELSS after 3 years.
3. Benefit from Equity Exposure
If you are a traditional investor who prefers tax-saving instruments that come with assured returns, you should consider investing in ELSS to take a small exposure to equity. ELSS are considered ideal for first-time investors to the stock market. The mandatory lock-in period would help investors to weather the volatility associated with the stock market.
4. No Maturity Date
Most tax-saving investments such as PPF, tax-saving term deposit, among others, come with a maturity date. The PPF account matures in fifteen years and it can be renewed for another five years.
An ELSS has no such fixed maturity date or period. You can continue to hold on to your ELSS investments as long as you can. But a common mistake most investors make is to redeem their investments in ELSS as soon as the three-year lock-in ends.
Since the underlying asset class here is equities, they should stay invested for a time horizon of at least five-seven years to garner good returns. Finally, it is true that ELSS comes with a bunch of benefits. That doesn't mean that you must invest in it blindly. You should invest in it if it meets your investment objective, horizon, and the risk profile.
Best Way to Invest in Tax Saving Funds
It gives 2 options for investments. First through a lump sum and second through Systematic Investing Plan (SIP). You can either invest in small monthly instalments called SIP or in one go called lump-sum investment. Tax planning investments are something that a taxpayer has to make every year.
SIPs are advantageous in that respect.
If you select a good ELSS fund and start a monthly SIP based on your tax planning requirements, you can take care of your tax planning investments, at the least the portion related to ELSS, with a small one-time effort. Also remember, being a tax saver fund has 3 years of the lock-in period. i.e., it will give you very low liquidity as you cannot redeem your money before 3 years.
If you are investing in tax saving funds through SIP, each installment can be redeemed after 3 years in a similar fashion. Investing periodically also spreads the burden and makes a good investment habit. An ideal practice would be to start a SIP early in the financial year and continue until March next year.
P.S.You can use the Groww SIP calculator to calculate the corpus you would accumulate after certain years by investing in the ELSS fund of your choice. 
Conclusion
ELSS is an excellent way to grow your money and save tax at the same time. Like any other equity mutual fund, the best way to invest in tax saving funds is through the SIP mode. You should plan ahead and spread your investments throughout the year to reduce the risk of entering the market at the wrong time. The primary purpose of every ELSS investment should be to achieve a future financial goal or to create long-term wealth for distant goals like retirement planning etc. and tax saving in the year of investment should be an incidental benefit or a secondary objective.
Investing in mutual funds online is very simple and paperless. Simply log in to your Groww account, choose a fund, and invest using net banking – exactly like you would when shopping online. Start investing in mutual funds early and stay invested for a longer duration to get real benefits.
Happy Investing!
Disclaimer: The views expressed in this post are that of the author and not those of Groww.
Investment in securities market are subject to market risks, read all the related documents carefully before investing. Please read the Risk Disclosure documents carefully before investing in Equity Shares, Derivatives, Mutual fund, and/or other instruments traded on the Stock Exchanges. As investments are subject to market risks and price fluctuation risk, there is no assurance or guarantee that the investment objectives shall be achieved. NBT do not guarantee any assured returns on any investments. Past performance of securities/instruments is not indicative of their future performance.