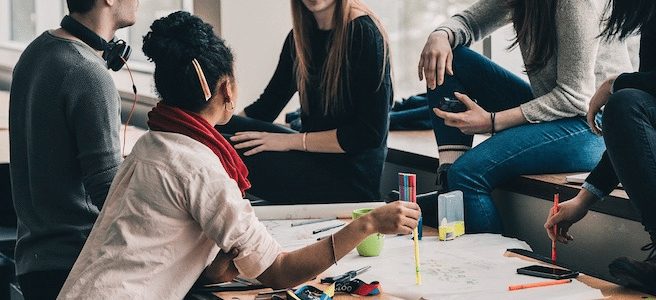 Lump-sum money is a large chunk of money. It could be thousands, or lakhs, depending on what 'big' means for you in the financial context. It may not be possible for you to have lump sum money ready on a regular basis, especially if you are a millennial.
Given how the year has panned, there might be a considerable section of the population (mostly millennials) which may have saved up some money. This is because of reduced expenditure on utility bills and rent.
Nevertheless, such reasons will be different for different people. If you have a large chunk of money, and you are clueless about how to channelise that amount in the most fruitful way possible, best mutual funds for lumpsum investment might be a good option for you.
Mutual funds have a variety of options. There are mutual funds if you are ready to take on some risk for high returns if you want to take lower risk but sill wants the advantage of heightened equity returns. There are also some funds which can guarantee you returns to some extent.
These parameters are common in an investor's life. Therefore, in this article, we will look at the ten best lump sum investment plan that can be made this year to fulfil your desires.
Disclaimer: The funds have been categorised on the basis of 3-year returns as on January 11, 2021. This list is for information purposes only and is not a recommendation.
Let's begin!
Equity Funds
Equity funds are mutual funds that are mandated to invest maximum money in stocks of different companies. They derive their name and categorisation depending on the kind of stocks they are investing in. For example, large-cap funds invest in stocks of large-cap companies.
Here are some of the best lump sum investment plan for equity fund category:
Large Cap Funds
Mid Cap Funds
Small-Cap Funds
Multi-Cap Fund
ELSS Funds
Debt Funds
Debt funds invest in bonds and money market instruments of companies. There are up to 15 sub-categories under debt funds. Here are some of the best mutual fund for lumpsum investment under the debt fund category:
Top Liquid Funds
Top Banking and PSU Debt Funds
Top Corporate Funds
Ultra Short Term Funds
Hybrid Funds
Hybrid funds are a combination of equity and debt investments.
Arbitrage Hybrid Fund
Balanced Advantage Fund
Aggressive Hybrid Fund
Conservative Hybrid Fund
Other Funds
Gold Funds
Major Benefits of Lumpsum Investment
There are two major benefits of investing in the best mutual fund for lumpsum:
Investing a Big Amount
If you want to invest a big amount in mutual funds, then investing in lumpsum funds should be your go-to strategy. This is just a matter of choice for a lot of investors.
Convenient
This mode is more convenient if you have a solid amount which you are willing to spread across various securities. SIP may not be convenient for those who do not have guaranteed regular income and who receive their money in a scattered manner.
Compounding Returns
Power of compounding has a strong impact on lumpsum investments. Letting your large chunk of money stay put for a longer time frame, ensures you earn compounded returns if your money appreciates at the end of the return cycle.
Conclusion
The above funds have performed well in the past and owing to market correction time to ripe to make lump sum investments in these funds.
However, we as investors should be aware that the choice of funds should be in terms of risk appetite and needs (such as only capital appreciation, both appreciation and tax benefits etc.). The best lump sum investment plan for you will be one that suits your investor profile. Returns should not be the reason why you invest or don't invest in a particular mutual fund plan.
The other factors such as expense ratio, fund size, fund managers should also be looked at before making a long term choice for investments.
Hope you all have a year full of market-beating returns!
Happy Investing!
Investment in securities market are subject to market risks, read all the related documents carefully before investing. Please read the Risk Disclosure documents carefully before investing in Equity Shares, Derivatives, Mutual fund, and/or other instruments traded on the Stock Exchanges. As investments are subject to market risks and price fluctuation risk, there is no assurance or guarantee that the investment objectives shall be achieved. NBT do not guarantee any assured returns on any investments. Past performance of securities/instruments is not indicative of their future performance.