With each passing day, education in India is getting more and more expensive.
The cost of acquiring knowledge from a reputed institute is high. It is expected that education from the top institute is likely to cost Rs 60 lakhs by 2021 which is a multi-fold hike in fees from what it was a decade ago.
And not just education, EVERYTHING is expensive today and will become more expensive in the near future.
How will you keep up?
The answer is, planning!
To ensure you can provide the best facility to your child, you need to implement a sound financial strategy.
Read on!
Let's Estimate the Cost of Education
The class of 2018 at IIM Ahmedabad paid nearly Rs 20 Lakh as fees.
If you talk of engineering from a top institute, the fees is currently at Rs 7.5 Lakhs. Fees for IIM increased by nearly 350% since 2007.
Thus, it is established that the cost of education has risen manifold in the past decade. This growth has resulted in the declining affordability of individuals.
How Much Do you Need for Your Child?
Assuming inflation is 10% and education expense every year increases at this rate, the cost of engineering and an MBA would stand at Rs 26 Lakhs in 2031 and Rs 99 Lakhs by 2035.
Assuming that you would spend Rs.10 Lakhs towards marriage at current cost, you would need Rs 67 Lakhs by 2038 for your child's wedding.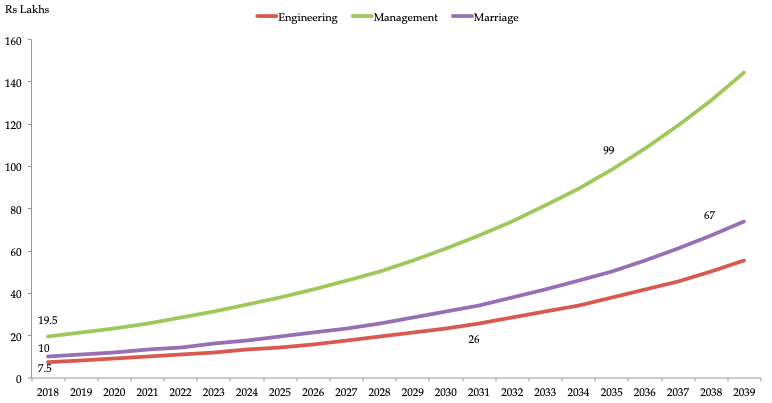 If you have a six-year-old child now, you would need to create a total corpus of Rs 192 lakhs for the tuition fees for engineering, management, and marriage as per the above computation.
How Can You Accumulate Wealth?
We believe you can invest a portion of your income in mutual funds.
This approach ensures that your child is never deprived of any facility. By investing in mutual funds, you help your child achieve his or her aspirations.
In the case shown above, the first goal of your child is 12 years away, and this is a long-term goal.
The remaining targets are nearly 16 years and 19 years apart. So, the funds should be considered for long-term goals. While investing in such a fund, one should ignore short-term market fluctuations and focus on the returns that will be earned in a few years.
If you have more than ten years in hand, go all out and invest in equity funds, because, have the highest growth potential.
However, if you have between five and ten years in hand, it might be more suitable to opt for a balance between equity and hybrid funds.
The Investment Required
If you aim to accumulate an amount as large as this, you should invest regularly, through Systematic Investment Plan (SIP).
For a long-term horizon, you can invest in small-cap equity mutual funds. So assuming a 20% average return, you need to invest the following amount for achieving the following goals.

Source: Author's computation

Source: SIP Calculator

Source: SIP Calculator

Source: SIP Calculator
It is advisable that you keep different funds for different goals that occur during different phases of a child. For example, a child's higher education, healthcare needs, wedding plans, etc.
Based on the parameters discussed above, the following are the funds that we believe you should consider for your child's future:
Objective
The fund seeks to provide long-term capital appreciation by investing predominantly in small companies.
Fund Snapshot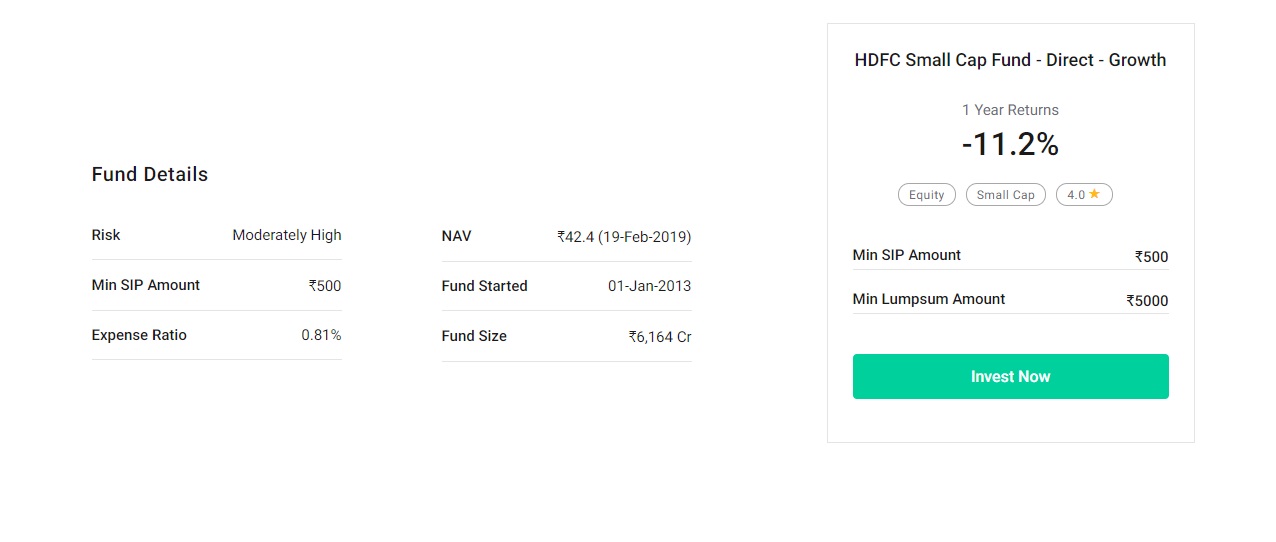 SBI Small Cap Fund
Objective
The fund seeks to provide investors with opportunities for long-term wealth creation with the liquidity of an open-ended scheme by investing predominantly in a well-diversified basket of equity stocks of small-cap companies.
Fund Snapshot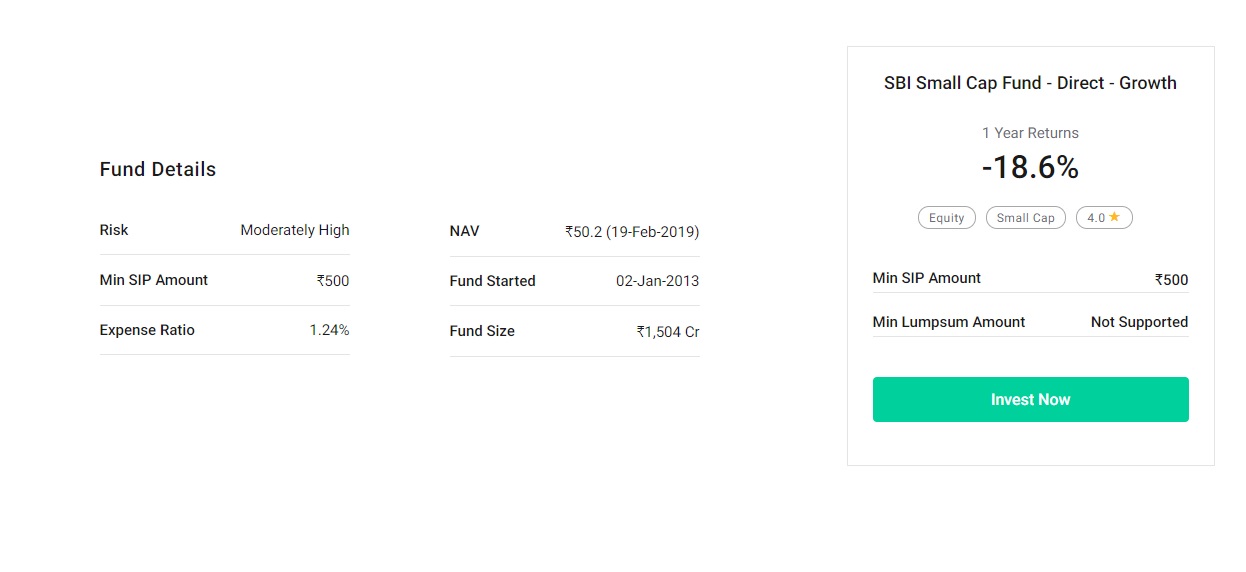 Objective
The scheme seeks to provide long-term capital appreciation/income by investing predominantly in mid-cap companies.
Fund Snapshot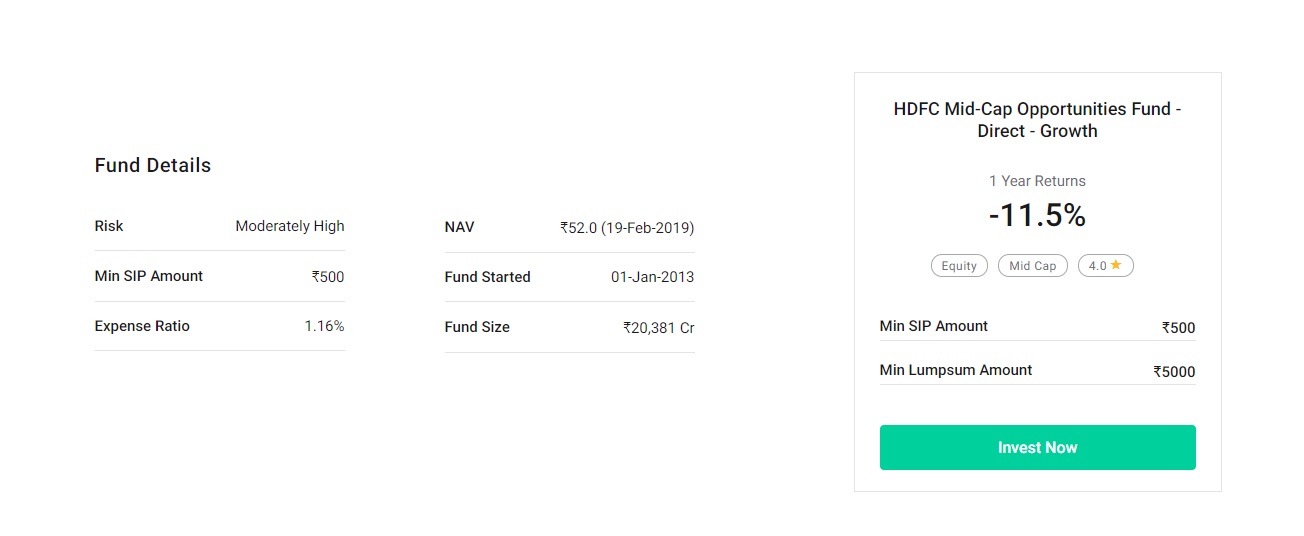 Objective
The fund seeks to generate capital appreciation by investing primarily in midcap stocks. The fund invests in companies that have a market capitalization between the highest and the lowest constituent of the Nifty Midcap 100 Index.
Fund Snapshot

Objective
The fund seeks to provide long-term capital appreciation by investing in a diversified portfolio comprising of equity and equity-related securities.
Fund Snapshot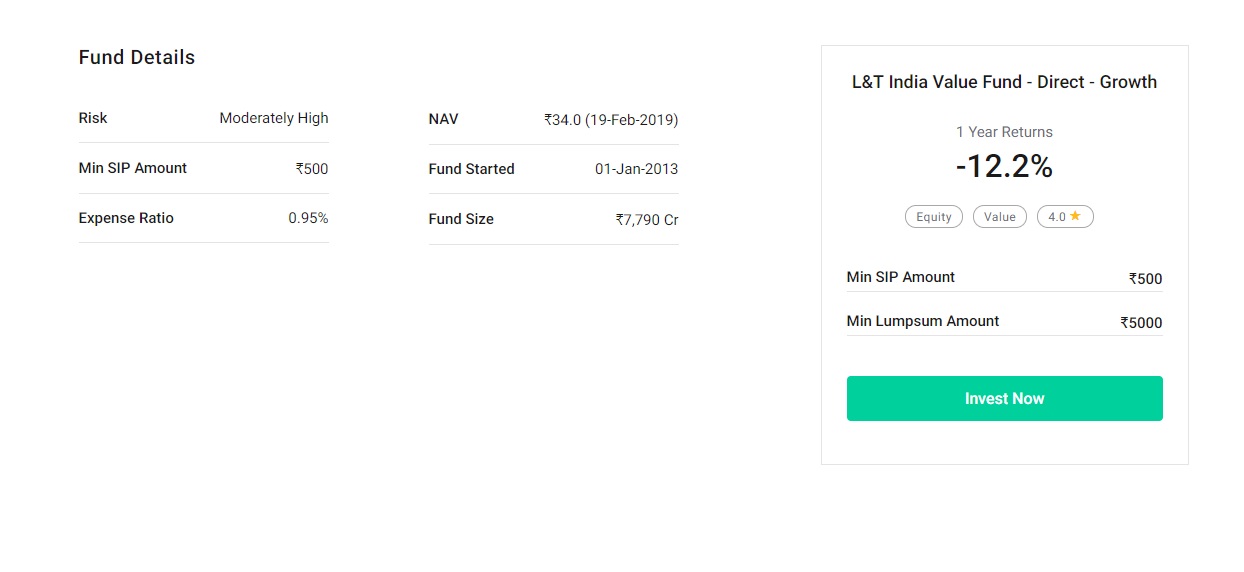 If you are a risk-averse investor, you may choose to invest in large-cap equity funds that are relatively stable as compared to mid-cap and small-cap equity funds.
Also, you may decide to invest in aggressive equity-oriented hybrid funds. These funds invest in equity and even debt instruments. The debt instruments of hybrid funds provide risk moderation.
Objective
The fund seeks to offer long-term growth in capital by actively managing investments of large-cap equity stocks.
Fund Snapshot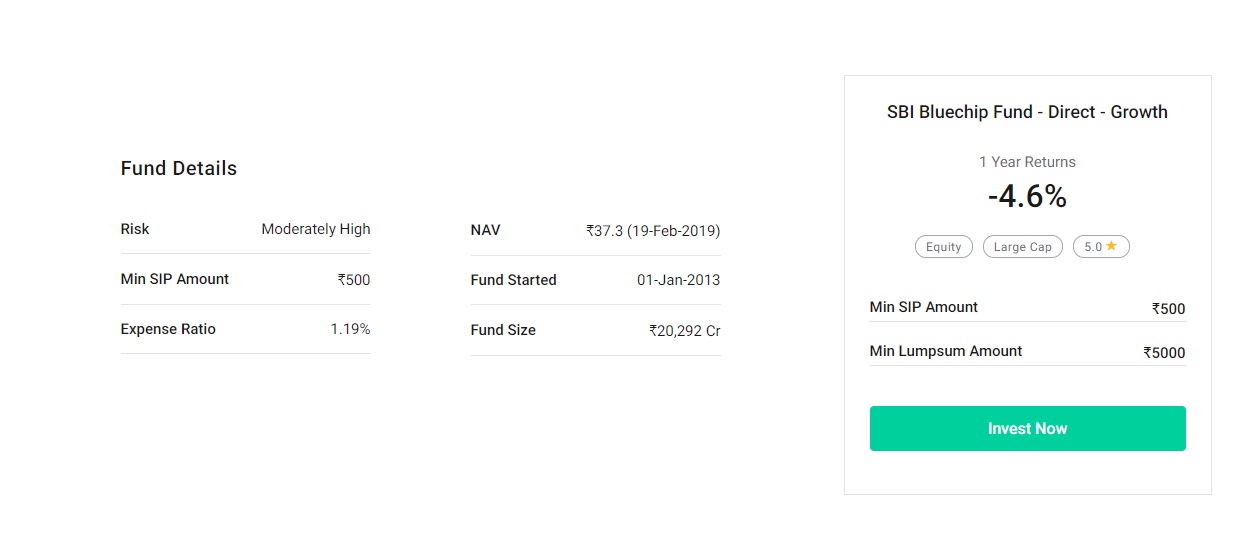 Objective
The scheme seeks to offer long-term capital growth through a diversified equity portfolio.
Fund Snapshot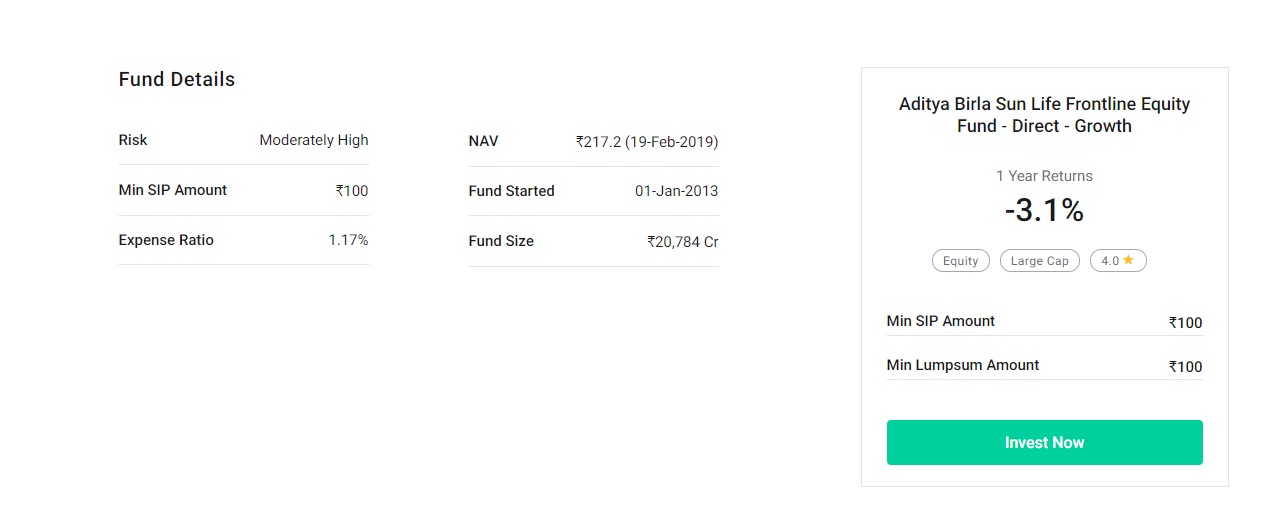 Key Points to Evaluate Before investing in a fund
These are the 4 things to evaluate before you start investing in a fund
1.The Objective
It is essential to check the asset allocation strategy used in the fund and the investment philosophy used to select the instruments in a fund.
2.Lock-in Period
Is there any lock-in period for the fund.
3.Expense
It is essential to know the total expenses that are incurred in managing the fund. This parameter is known as the expense ratio.
4. Returns and its Consistency
Before investing in a fund, you should check the returns, consistency of performances over time.
Which Funds Should You Choose?
Selecting the ideal fund that suits your requirement is very critical to your goal of accumulating funds for your child's education.
To begin with, instead of investing in just a single fund, you should consider diversifying your investments across at least two or three different funds.
On an average, Rs. 2500 SIP in each fund is a good figure to start off with. This method will ensure that your investment portfolio will benefit from the expertise of different fund managers and various types of funds.
After all, when it comes to investing, the importance of diversification can never be ignored.
For the given case, your portfolio should ideally have smaller investments in small and mid-cap funds, along with large-cap funds, in order to bring some balance.
Small and mid-cap funds tend to feature a higher level of volatility. However, the returns are higher than most other equity investments.
Conclusion
To conclude, we can say that mutual funds offer a good way of investing and making your funds grow faster. The cost of education is going up day by day.
Hence, it is critical to start saving as soon as possible.
This will lessen your financial burden at a later date. By adopting the strategies mentioned above, there is a good chance that you will be able to save enough to provide the desired level of education at a reputed institute to your child/children.
So, what are you waiting for?
Choose the right investment today!
Happy Investing! Happy Planning!
Disclaimer: The views expressed in this post are that of the author and not those of Groww.