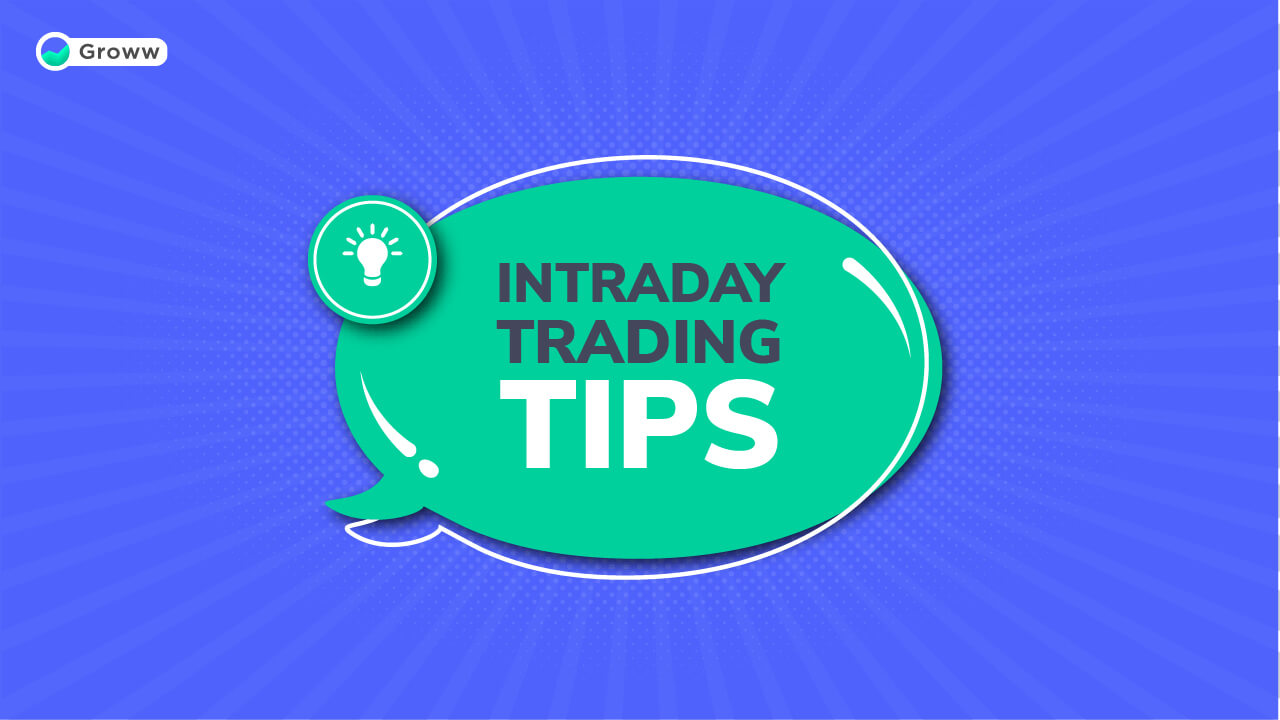 In the stock market, you will find two kinds of people – traders and investors. While most people use these terms interchangeably, there is a huge difference between the two.
An investor invests in the company. He looks at the financials of the company and has a long-term investment horizon. He invests if he believes that the company will perform well over time and subsequently the stock price will rise too.
He does not bother himself with market volatility or trading volumes of the stock. On the other hand, a trader focuses on the changes in the price of a share. He tries to buy low and sell high and make profits in the bargain. He does not bother with the financials of the company or the longevity of its business. He only analyses the movement of the market and the stock price.
Certainly, if you fall into the trader camp, this article would interest you. So without further ado, here are some intraday trade tips that can help you get started!
Before we begin, you should know that to trade you need a Demat account and trading account linked to a savings/current account.
Note: The tips mentioned in the article ahead should not be taken as advice. The article can be considered as a starting point for intraday traders at the beginner level however we urge you to supplement the knowledge gained from the post with additional information. The views expressed in the post are that of the author only. 
An intraday trader purchases stocks with the intent of selling them for profit on the same day. He never actually purchases a stock or takes delivery. When he buys a stock, he creates an 'open position'. In other words, he needs to sell the stock to close this, else he will have to pay for the stock and then sell it at a later date.
Hence, trading volumes play an important role in the trader's ability to square open positions.
Most intraday traders focus on the stock price since they are trying to buy low and sell high. Sometimes, they tend to ignore the trading volume of the stock. Trading volumes are the total number of shares of a company traded in a day.
If the trading volumes are low, the trader might have to buy the stocks bringing his liquidity down. Hence, you should ensure that you buy some shares with high trading volumes to maintain liquidity.
Here is an example:
Let's say that an intraday trader purchases stocks of ABC Ltd. with an average trading volume of 1000 shares per day. The stock is priced at Rs.50 and he purchases 200 shares. He is hoping to see a rally in the sector due to some recent policy changes. While the sector rallies, the stocks of ABC Ltd. are not in demand due to the low trading volumes. Hence, he is forced to take delivery and needs to pay Rs.10,000. He will be unable to sell these shares unless he receives delivery and the stock prices are above 50.
This will block his funds for some days. Hence, he should always ensure that he purchases active stocks that have high trading volumes like Vodafone Idea Share (trading volume of 20 lakh shares), SBI Share (1.5 lakh shares), Tata Motors Share (1.4 lakh shares), etc. This ensures that even if the trader sells for a small profit margin, the trade goes through and he maintains liquidity.
Tip 2: Avoid Impulsive Decisions
An important element of intraday trading is knowing the price you want to enter and exit. Usually, after buying a stock, market volatility can force you to make sudden decisions limiting your profits or even causing a loss. Hence, it is important to have a rough idea about the optimum buying and target prices before making the trade. There are many techniques to determine these values:-
Buying price – An intraday trader must buy when the stock price drops, reaches a horizontal zone and commences its rise.
Target price – This should be a little lower than the expected price of the stock within the day.
Remember, there are no rules of fixed formulae for determining these values. You need to try various methods and find the one that works for you. With time and experience, you will get better. This was your intraday tip number 2!
Tip 3: Manage Risks Efficiently 
Successful intraday traders are those who can manage risks efficiently while booking profits. Use techniques like stop-loss to ensure that you keep your losses in check.

Remember, intraday traders have to learn to accept the fact that the markets performed contrary to their expectations and close their open position without taking heavy losses. This is probably one of the most important intraday stock tips to keep in mind before you start trading.
Tip 4: Educate Yourself
A trader needs to analyze the external factors and their impact on the stock markets. Read a lot. Follow some stock analysts online and try to understand how they analyze events that impact stocks. With time, develop your own way of being able to pick the right stocks based on market trends. Some books that you can consider are A Beginner's Guide to Intraday Trading by Toni Turner, Start Day Trading Now by Michael Sincere, Mastering the Trade by John Carter, etc.
Also Read: How to Invest in Share Market
Tip 5: Don't Be Too Greedy or Too Afraid
Two kinds of traders lose money in the stock markets – those who are too greedy or too afraid. Intraday trading is all about risks. But, that does not mean that you throw caution to the winds and take undue risks.
On the other hand, since you plan to make profits during one trading session, you will have to take risks. Also, since the profit per share will usually be marginal, you will have to invest in several shares to book a reasonable profit.
This would mean a higher risk of exposure. If you are afraid of taking risks in the stock market, then intraday trading might be counterproductive for you.
Tip 6: Keep Emotions Away 
This is an essential share trading tip, applicable for all kinds of trading. Keep emotions at bay. While this is true for investors and traders, it is more relevant to traders since the room for error is very small (one trading day).
This is the trickiest part of intraday trading. While market trends usually determine the direction in which the stock price will move, getting too carried away can lead you to make an emotion-driven decision that can be dangerous. Focus on facts and data and make informed decisions.
Tip 7: Avoid the First Hour of Trading 
When the markets open in the morning, many traders try to purchase to take early positions in the day. If you look at the historical performance of the markets, you will discover that most price movements happen during the first hour and the last hour of trading every day. In the morning, people are still responding to events and market performance from the previous trading day.
Hence, the prices can be skewed in either direction. Unless your research is air-tight, buying early in the morning can usually be costly. Also, most traders start booking profits after 2 pm. Hence, selling before 1 pm is usually recommended for new traders.
Therefore, if you are new to intraday trading, try to purchase after 11-11.30 in the morning and sell before 1 pm.
Tip 8: Be Wary of Rumors 
In the age of communication, rumors can spread faster than fire. Ensure that you double-check every information that you receive on a social media platform with a trusted source. Make decisions only after you are sure about the authenticity of the information. Consider this as one of the best intraday tips that will protect you from taking wrong decisions.
Also Read: Best Share Market Tips for Beginners
Tip 9: Think Twice Before You Move Against the Market 
There is a famous quote – 'Be fearful when others are fearless and take risks when others are afraid.' While this might sound logically correct, you also need to consider the fact that being an intraday trader, you will ideally want to close all open positions before the end of the trading session. Hence, investing in the market can increase your losses. Even if you have enough data to predict a surge, invest carefully.
Summing Up 
Being a successful intraday trader requires time. You will make some mistakes when you begin. Don't be afraid of them. However, ensure that you play your cards right so that your losses don't burn a huge hole in your pocket.
These were some of the intraday tips for today that we could share with you. While these tips can give you a start, you need to learn yourself and develop the ability to think on your feet to succeed.
Happy Investing!
Disclaimer: The views expressed in this post are that of the author and not those of Groww.
Investment in securities market are subject to market risks, read all the related documents carefully before investing. Please read the Risk Disclosure documents carefully before investing in Equity Shares, Derivatives, Mutual fund, and/or other instruments traded on the Stock Exchanges. As investments are subject to market risks and price fluctuation risk, there is no assurance or guarantee that the investment objectives shall be achieved. NBT do not guarantee any assured returns on any investments. Past performance of securities/instruments is not indicative of their future performance.