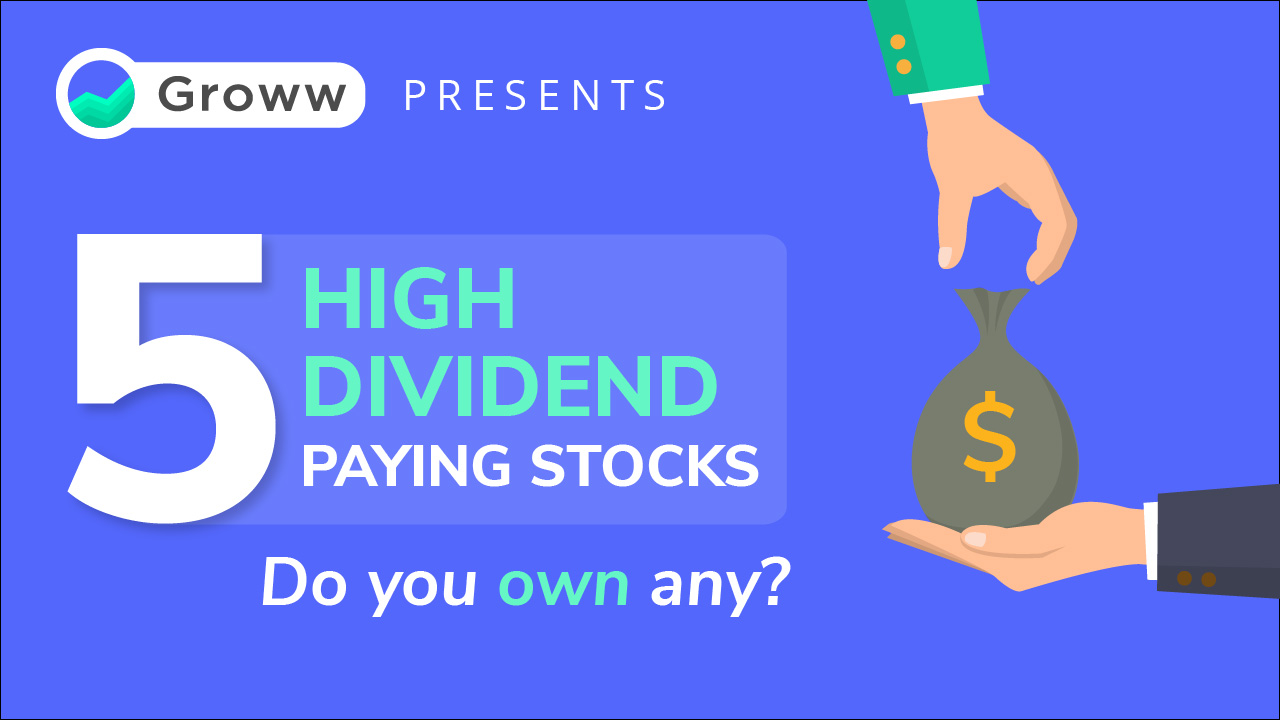 All of us associate 'money-making' with stock investments. You invest in a stock at a specific price and then years later if the company grows in the right direction and the stock price appreciates, you can make good money if you sell it then. However, there is another way you can make money and that is through dividends.
When a company declares that it has earned profits in its quarterly results, it can give you a share of its earnings in proportion to the number of shares you hold. This is called dividends. Dividends are generally paid as per a single stock.
For example, a company may declare a dividend of Rs 10 per share for a specific period. If you held 1,000 shares in the time frame, you would receive Rs 10,000 as dividends. Some of the best dividend-paying stocks are regular with rewarding their shareholders.
However, there are two things regarding dividends that you should always keep in mind.
Discretionary: Dividends are discretionary. Companies are not legally bound to pay dividends to you. It is as per their will.
Not always out of profit: Mostly, dividends are defined as something that is paid out of profits. However, if a company wants it can also pay dividends when it is running losses. Like I mentioned earlier, dividend payouts are entirely discretionary and a company may pay them as and when they want to.
Here are the best dividend-paying stocks in India with the highest market capitalisation in the India stock market:
ITC: 
Dividend Yield %: 5.19
Payout Ratio %: 55.98
ITC ltd., which was earlier known as Imperial Tobacco Company, started as a cigarettes manufacturing company with brands like Goldflake, Flake, Classic under its banner. It has expanded into education and stationery products, hospitality, paperboards and packaging, among others. The company was incorporated in 1910 and was renamed to ITC Ltd. in 1974.
Power Grid Corporation:
Dividend Yield %: 3.28%
Payout Ratio %: 43.43%
Power Grid is a state-owned company based out of Gurugram. The main businesses of the company lie in power transmission. The company was set up in the 1990s and is now a Maharatna company. POWERGRID transmits about 50% of the total power generated in India on its transmission network, according to their website.
Bajaj Auto:
Dividend Yield %: 3.85%
Payout Ratio %: 66.63%
Bajaj Auto is based out of Pune, Maharashtra and its product range is focussed on two-wheelers and three-wheelers. The company was founded way back in 1945 by Jamnalal Bajaj. It initially imported two- and three-wheelers before venturing into manufacturing itself in the late 1950s.
Tech Mahindra:
Dividend Yield %: 2.19%
Payout Ratio %: 32.42%
Tech Mahindra is a subsidiary of the Mahindra Group. It provides information technology (IT) services to businesses and is one of the top five IT firms in India. The company started as a joint venture with British Telecom which ended in 2012. There are a few of the business areas of the company: Infrastructure and Cloud Services, Data Analytics, Cyber Security, Digital Supply Chain, Business Process Services etc.
GAIL:
Dividend Yield %: 6.56%
Payout Ratio %: 24.58%
Gail Ltd., which was earlier known as Gas Authority of India Ltd. Its businesses are branched out to the following verticals: Natural Gas, Liquid Hydrocarbons, LPG Transmission, Petrochemicals, City Gas Distribution and a few more. The company was incorporated in 1984 as a Central Public Sector Undertaking (CPSU). It is based out of New Delhi.
Now that we know about the highest dividend-paying stocks in India let's delve deeper into concepts that will help you understand them. Read on!
Dividend Yield vs Dividend Payout
Dividend Yield: It shows how much dividend a company paid out in a year. The dividend yield is expressed as a percentage of the current market price. It gives you a sense of how much returns (in percentage) you have earned from your investment.
Formula
Dividend Yield: Annual dividend per share / current share price
Dividend Payout: Dividend payout tells us how much dividend has the company paid out from its net income. When a company earns profits, it either re-invests it back into the business or gives out dividends. Hence, it is the percentage of profits/earnings that it paid out as dividends. This is just another way to define the same concept.
Formula: 
Dividend payout: Annual dividend per share/ Net Income
Things to keep in mind
What do the ratios tell us: A very high payout or yield ratio would mean that very less amount of profits is being reinvested. This can be derived easily from the formula. If the dividend is very high, this means the company is diverting lesser profit for reinvestment back into the business and more for dividend payouts.
Analysing dividends: These ratios should only be used to analyse the dividend payout situation of the company and should not be the sole reason for why you are or you are not investing in a company's stock. Even the highest dividend-paying stocks can turn out to be bad investments in future.
Yield ratio is dynamic: Share market price is a dynamic figure. It may change every second of a trading session. Hence, dividend yield varies accordingly as well.
Do not look at absolute dividend numbers:  Do not look at these numbers from a decision-making point of view. A Rs 100 per share dividend does not necessarily speak high of the company. Similarly, a Rs 10 per share dividend does not speak low of the company. The highest dividend-paying stocks are not necessarily good investments. You need to look at the company's earnings, the number of outstanding shares, shareholders and other metrics and this is where the ratios come into play. The dividend needs to be looked at in relation to the net profit.
Dividends and Net Profit
If you have followed us up till this point, you may have already gauged that dividends need to be seen in correlation with the net profits. Some of the best dividend-paying stocks of companies will use their profit judiciously. Rewarding shareholders is good but the profit needs to be strategically reinvested in the company so that the company can grow further in future and give you long term wealth creation on your investment.
Conclusion:
These may be the top dividend-paying stocks in India but this should not be the only reason why you are picking a stock. At times, companies have also given dividends when they have been churning losses. There are a host of other factors you need to look at like profit history, business outreach, debt conditions, management quality etc. Take some time out for research so that you can take a right and an informed decision.
Happy Investing
Disclaimer: The views expressed in this post are that of the author and not those of Groww
Investment in securities market are subject to market risks, read all the related documents carefully before investing. Please read the Risk Disclosure documents carefully before investing in Equity Shares, Derivatives, Mutual fund, and/or other instruments traded on the Stock Exchanges. As investments are subject to market risks and price fluctuation risk, there is no assurance or guarantee that the investment objectives shall be achieved. NBT do not guarantee any assured returns on any investments. Past performance of securities/instruments is not indicative of their future performance.