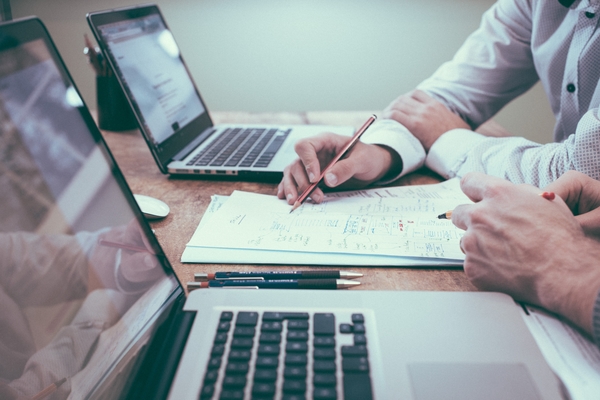 Investing in stocks is not rocket science.
However, people fear to enter and putting their money into stock markets. Historical data and analysis have proved that investing in stock markets has yielded better results in the long term than other traditional instruments such as fixed deposits, monthly income schemes of post offices, Public Provident Funds (PPF), gold, etc.
We believe that stocks that generate returns and are an investor's favorite, don't just correspond to fundamentals (strong financial positions and management) but are also driven by macro-economic factors.
These stocks qualify both in terms of the bottom-up and top-down approach of investing. Various parameters need to be evaluated (revenues, cash flows, net profits, etc.) in order to arrive at such robust picks.
The 5 best stocks to hold on to in the Indian stock markets
These are the 5 best stocks you can consider investing in
1. Maruti Suzuki India Limited (Sector: Automobile | Industry: Cars & Multi Utility Vehicles)
Maruti Suzuki is a behemoth in the automobile space in India and currently commands more than fifty percent market share. The company has robust revenue growth coupled with strong cash flows and almost no debt.
This company is also preparing itself to be future-ready by investing in electric vehicles and has no dearth in terms of technological advancement given its parent company is Suzuki Motors of Japan.
The company has been successful in capturing the middle class in India and has also gained traction in the rural space. With the per capita income increasing and various financing availability has and will drive the company's performance.
Therefore, this stock can be considered as an evergreen stock. This is also reflected in the returns it has generated over the years.
| | | | | |
| --- | --- | --- | --- | --- |
| Name | 1-Year | 3-Year | 5-Year | 10-Year |
| Maruti Suzuki | -10.90% | 18.46% | 35.47% | 30.49% |
| Nifty 50 | 4.80% | 10.95% | 11.94% | 14.69% |
| Nifty Auto | -19.48% | 2.90% | 11.73% | 24.75% |
2. HDFC Bank Ltd. (Sector: Banks|Industry: Private Sector Banks)
HDFC Bank has been the top picks for investors (both retail as well as institutional) both in times of a bull market and a bear market. Since its IPO, it has grown at a compounded annual growth rate (CAGR) of more than 30 percent.
It also is one of the top holdings in major mutual fund schemes in India. The growth of the bank has been impeccable, both in loan growth (Net Interest Income-NIIs and Net Interest Margins- NIMs have grown tremendously over the years) and maintaining the quality of loan book with a very low percentage of non-performing assets (NPAs).
Given the sour phase which the public sector banks are going through and rapid growth seen by private banks, it is estimated that the market share between these two sectoral banks will reverse.
Currently, PSBs have a market share of roughly 70 percent and private banks account for 30 percent. Going forward in the next ten years, it is going to reverse. Therefore, banks in the top quartile such as HDFC Bank are going to leverage the highest from these opportunities.
The best example can be taken from the situation of the markets lately, whereby most PSBs, NBFCs, and HFCs have seen the brunt after the IL&FS debacle broke out, but HDFC Bank has stood strong even during such volatile times.
Below is the chart reflecting the Bank's returns over various periods which show that it is beaten the Nifty as well as the Nifty Bank benchmark handsomely.
| | | | | |
| --- | --- | --- | --- | --- |
| Name | 1-Year | 3-Year | 5-Year | 10-Year |
| HDFC Bank Ltd. | 14.82% | 25.44% | 26.31% | 27.67% |
| Nifty 50 | 4.80% | 10.95% | 11.94% | 14.69% |
| Nifty Bank | 4.43% | 15.70% | 19.28% | 20.15% |
3. Larsen and Toubro Limited (Sector: Construction |Industry: Infrastructure)
The sheer outperformance of the stock can be reflected in the difference of returns between L&T and Nifty Infrastructure Index.
While the industry i.e. Nifty Infrastructure has been reeling to give hardly any returns, L&T has provided a CAGR of 16 percent.
As this industry is risky given a large amount of default by companies, banks are wary of providing loans to companies and other reasons also come into play, such as government initiatives might be induced during election times and not round the clock.
However, in spite of challenges in the industry, L&T has performed beyond expectations. Also, going forward, the construction book looks strong and is also a major gainer of many government projects as well.
And as we know, for India to grow, infrastructure is the first thing that has to be placed, so a top name such as L&T should be in our portfolio without any second thought.
| | | | | |
| --- | --- | --- | --- | --- |
| Name | 1-Year | 3-Year | 5-Year | 10-Year |
| L&T | 17.75% | 16.04% | 15.47% | 16.03% |
| Nifty 50 | 4.80% | 10.95% | 11.94% | 14.69% |
| Nifty Infrastructure | -12.42% | 3.79% | 4.98% | 3.16% |
4. Meghmani Organics (Sector: Chemical | Industry: Pesticides)
Operating in three segments, which is pigments, agrochemicals, and basic chemicals, the company is one of the largest producers of pigments and has grown at a CAGR of 17 percent in the last three years.
The company has more than 400+ marquee clients (catering to industries such as ink, plastic, rubber, paint, etc.) in 75 countries and continues to invest in regulated markets such as US, Brazil, and European Union.
This company is not just supported by fundamentals but also macro factors such as the growing economy accompanied by rising in urbanization, which further leads to the need to adopt modern techniques in agriculture to meet demands.
This stock in our portfolio will also lead to diversification as it is operating in a very niche segment i.e. specialty chemicals.
| | | | | |
| --- | --- | --- | --- | --- |
| Name | 1-Year | 3-Year | 5-Year | 10-Year |
| Meghmani Organics | -44.19% | 37.22% | 52.20% | 22.63% |
| Nifty Smallcap 100 | -29.12% | 3.98% | 14.14% | 15.18% |
| Nifty Commodities | -13.99% | 13.01% | 8.71% | 9.92% |
5. Biocon: (Sector: Healthcare | Industry: Drugs & Pharma)
BIOCON is the largest biologics company in India and operates in three business verticals namely contract manufacturing, contract research and branded domestic formulation.
The company has been providing stellar returns for investors. Going forward, the following factors will be at play for the company:-
1. The global pharma market will be growing at a CAGR of 4 percent whereas Indian pharma will be having a growth rate of 10 percent.
Out of the global pharma market, it is expected that the biosimilars will grow at a CAGR of 30 percent for the next few years;
2. Given the hefty number of biologics drugs filed by the company (such as Humira, Lantus, Neulasta, Enbrel, etc.) and most of which have got the approved status will further consolidate the position of the company;
3. Rather than getting exposed to the US-based generics which will see significant pressure from channel consolidation and reducing opportunity size, it is a great bet for investors in the biologics space.
Biocon has created a niche for itself in the market. Besides, the founder Mrs. Kiran Mazumdar Shaw is highly regarded in the industry.
| | | | | |
| --- | --- | --- | --- | --- |
| Name | 1-Year | 3-Year | 5-Year | 10-Year |
| Biocon | 44.48% | 59.43% | 37.02% | 35.64% |
| Nifty 50 | 6.36% | 11.07% | 11.97% | 14.70% |
| Nifty Pharma | 0.40% | -6.89% | 4.75% | 14.94% |
Conclusion
Now that you know some of the best stocks in the industry, be sure to keep your eyes open and analyze. Also, know when you should sell your stock and the aspects to consider while selling it.
Remember, investing in the right medium can change your financial future for the better!
Happy Investing!
Disclaimer: The views expressed in this post are that of the author and not those of Groww.
Investment in securities market are subject to market risks, read all the related documents carefully before investing. Please read the Risk Disclosure documents carefully before investing in Equity Shares, Derivatives, Mutual fund, and/or other instruments traded on the Stock Exchanges. As investments are subject to market risks and price fluctuation risk, there is no assurance or guarantee that the investment objectives shall be achieved. NBT do not guarantee any assured returns on any investments. Past performance of securities/instruments is not indicative of their future performance.