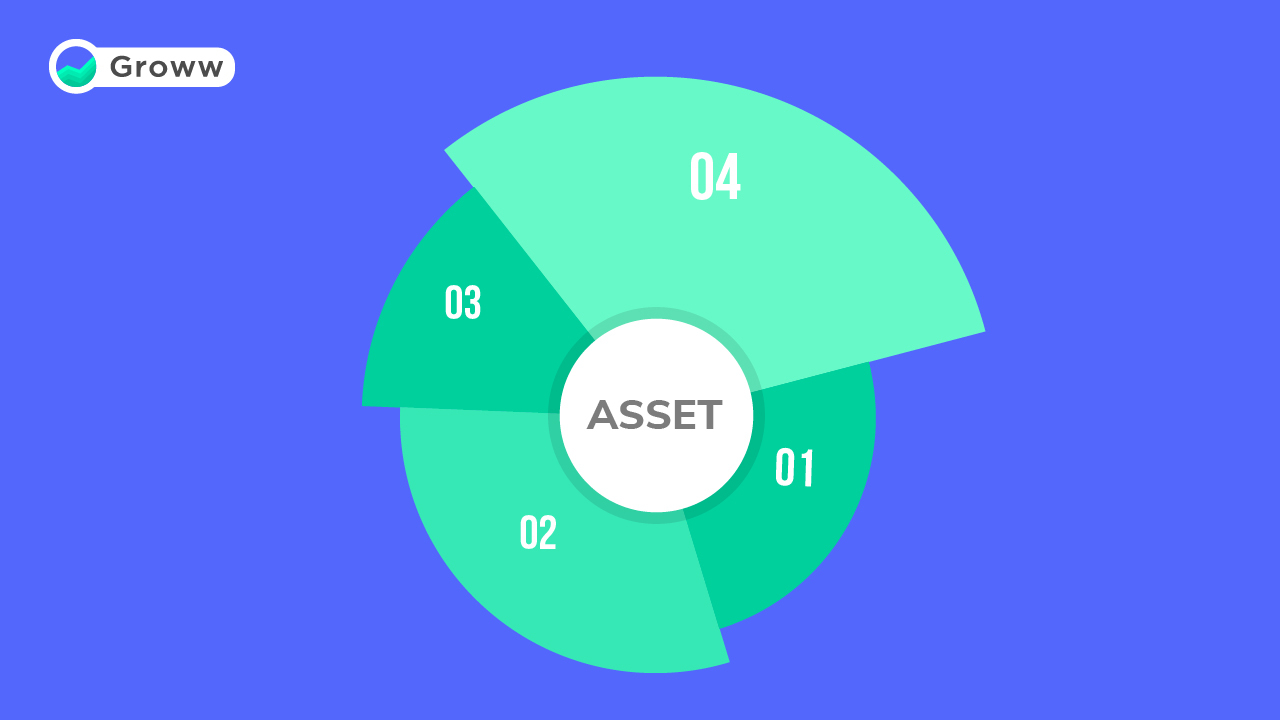 Before you make any investment and start researching on which assets you can pick, there are three questions you need to address: how much risk can you take, how much returns are you expecting and how much time would you need the money back.
These questions form the fulcrum of asset allocation. The textbook definition of asset allocation goes this way: It is an investment strategy to balance an investor's risk and returns by designing his/her portfolio according to his/her risk, time horizon, and goals.
In simple words, asset allocation is mainly the alignment of your investment portfolio with your risk profile and thereby your returns expectations. Let's learn more about this in this article. Read On!
Step-by-step Guide for Asset Allocation
Asset allocation is not a decision but a stepwise process you need to follow. You cannot decide on factors such as risk, time horizon, and return requirement in unison. You need to look at them individually because each of them is equally important. Let's look at how can you approach asset allocation:
Risk/return profile: First establish what is your risk/return profile: If you are an investor who wants high returns and is ready to take high risk for it then you can invest more in equities whereas if you are satisfied with guaranteed and moderate returns and want to stay away from risk then you can look at debt funds or traditional banking products.
Goals/time horizon: Understanding the time horizon of your investment is equivalent to understanding your goals. If you need some money for tax saving it is most probably a near term goal because you need to file income tax return forms every year; if you need money for your retirement then it is a long term goal, buying a house or car can or cannot be a short term goal depending on your preferences, higher education or marriage may be a mid-long term goal depending on your age and so on and so forth. This way you can understand your goals and set a time horizon to them.
Match your risk with your goals: If you have a low-risk appetite then you may not want to invest in equities for your short term goals. If you have a high-risk appetite you may want to invest in equities for your long term goals like retirement, whereas people who do not have a high-risk appetite prefer to keep their retirement money in a public provident fund (PPF). To assess where you stand on the risk spectrum so that you invest in a financial product with realistic expectations.
Diversify your portfolio: Diversify your portfolio between high- and low-risk assets properly. Even if you are someone who can take risks, it is better to spread your risk and invest across assets that are not related to each other. Meaning, if one asset underperforms, it has no bearing on the other asset. That way you would be able to neutralize your losses due to an underperforming asset. However, based on your risk appetite you can choose how much money you want to invest in an asset.
Rebalancing and reviewing: Your job does not end with completing the first four steps. Investing and asset allocation is a recurring activity. You need to keep reviewing your portfolio every now and then. Life and life goals are dynamic. Say you had invested more of your retirement corpus in equities when you began your investment journey. As and when you are nearing retirement, you may want to keep moving your money to debt or more-guaranteed instruments. This is just one example. Rebalancing and reviewing your portfolio is an important step to asset allocation.
Furthermore, in the article, we will understand how does asset allocation helps and how do asset allocation and portfolio diversification go hand in hand.
How Does Asset Allocation Help?
If you don't put in the minimum effort of studying your own investment portfolio and invest blindly, you are more likely to commit financial mistakes. Let me tell you what avoiding asset allocation can do to your portfolio.
As mentioned before, asset allocation is aligning your risk and time horizon with your portfolio. Say you did not do the due diligence and invested most of your investment in equity this year.
Example 1: For the ease of calculation, let's assume you only have Rs 1,000 to invest, you want to avoid risk because you need the money for a financial commitment in six months; unknowingly you invest all the amount inequities. Equities have lost their shine this year to date and lost around 24% if you look at the benchmark indices in India.
There are two problems here
If your risk appetite is low, many advisors may advise you against investing in equities or having low allocation towards equities, let alone it being the only investment.
Equity is a long term investment. It may or may not give a good run for your money in a short period.
This is the problem when it comes to you not paying heed to asset allocation. You will invest in an instrument that may not be close to what you can afford to invest in risk and time-wise.
In simple words, asset allocation helps you to not lose money out of turn!
How do you approach asset allocation and portfolio diversification together?
You may have a high or low-risk appetite but you need to spread your investment across asset classes. You cannot stay invested 100% in a high-risk instrument if you have a high-risk appetite or in a low-risk instrument if you have a low-risk appetite. In any case, your investments need to be spread out.
You may apportion a larger portion of your investment in equities and relatively lower allocation into debt and hybrid categories of mutual funds if you fall in the high-risk category. Similarly, if you have a low-risk appetite, you may want to put more of your funds in debt instruments or traditional investments and lesser inequities.
Difference between asset allocation and portfolio diversification
Asset allocation means matching your risk-return portfolio, goals, and time horizon with your portfolio's assets.
Portfolio diversification means investing across different asset classes to maximize your returns and minimize your risks.
Asset allocation cannot happen without portfolio diversification
Asset allocation cannot happen without portfolio diversification because investing all your money in equity even if you have a high-risk appetite or investing all your money in debt even if you have a low-risk appetite may give you a bad run for your money during volatile times.
Portfolio diversification cannot happen without an asset allocation
Say you have invested in three different asset classes without matching your risk and return profile. Say you invested 50% in equity, 30% in debt, and 20% in gold. You may have completed portfolio diversification but your asset allocation may not have been proper if you are a risk-averse investor because you are more invested inequities. So just diversifying your portfolio isn't important, understanding what suits you and then diversifying is important.
Final Words
Investing can be risky if you do not understand your investment profile. Knowing how much money you need, when do you need it and how much of it can you afford to risk is extremely essential before making any investment decision; and asset allocation and portfolio diversification are just stepping stones.
Completing these steps is equivalent to saying 'Look before you leap' into the investment world.
Happy Investing!
Investment in securities market are subject to market risks, read all the related documents carefully before investing. Please read the Risk Disclosure documents carefully before investing in Equity Shares, Derivatives, Mutual fund, and/or other instruments traded on the Stock Exchanges. As investments are subject to market risks and price fluctuation risk, there is no assurance or guarantee that the investment objectives shall be achieved. NBT do not guarantee any assured returns on any investments. Past performance of securities/instruments is not indicative of their future performance.