While investing in mutual funds or any other financial instruments, we seek opinion from our relatives or friends and then go ahead to invest in them.
Most of us do not understand the significance of using a benchmark for the purpose of effective comparison between the financial products.
In India, as per the regulatory guidelines implemented by the Securities and Exchange Board of India (SEBI), the declaration of a benchmark index for every mutual fund scheme is mandatory.
So, in this article I will talk about why mutual fund benchmarks are important criteria for you to look at.
What is a Benchmark?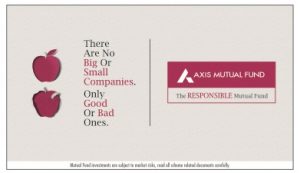 A benchmark is a standard, against which the performance of a mutual fund can be measured.
Since 2012, SEBI made it mandatory for fund houses to declare a benchmark index. This benchmark is independent and is based on the objective of a mutual fund scheme.
So, It is the fund house that determines the scheme's benchmark index.
Benchmarks are useful for effective comparison as the benchmark returns are indicative of how much your mutual fund has earned against how much it should have earned.
Your mutual fund schemes target should be the benchmark's return, and if your fund manages to beat the benchmark, it will be considered to have done well.
Generally, benchmarks are selected from widely establish indices.
The Bombay Stock Exchange (BSE) Sensex and the National Stock Exchange (NSE) Nifty, are some well-known benchmarks that invest in large company stocks. S&P BSE 200, CNX Smallcap and CNX Midcap are some other benchmarks.
You need not analyze the portfolio of a mutual fund scheme to identify the relevant benchmark for the fund. The benchmark is mentioned in the scheme information document and fact-sheet.
How do you measure the performance of a mutual fund against its benchmark?
Mutual funds are impacted by the rise and fall of the stock market.
Let me explain this with the help of an example.
For Example:
If a diversified equity fund say X, is benchmarked against the Sensex then the returns of that funds will be compared to the performance of the Sensex.
Assume that the Sensex rises by 10% and your X fund's Net Asset Value (NAV) also grows by 12% in the same year, it means that your fund has outperformed the benchmark.
But if the NAV of your fund had risen only 8% while the Sensex grew by 10%, it would mean that your fund underperformed its benchmark.
Similarly, Sensex declines 10% over one year and during the same period, the fund's NAV declines 8%, then the fund is said to have outperformed the benchmark.
In short,
If fund performs > Benchmark = Fund has outperformed
If fund performs < Benchmark = Fund has underperformed
Some key points to keep in mind:
The duration to measure/judge the benchmark must be at least a year.
There must be a significant difference between the performance of the fund and its benchmark
Financial planners point out that if an actively managed fund delivers returns in-line with the benchmark, it should be considered as under-performance.
This is because a professional fund manager has charged you a fee and only delivered returns equal to an index fund.
Why benchmarks are important in a mutual fund?
Most benchmarks are constructed using a widely available index or a combination of indices. These benchmarks are usually representative of the general market returns.
To perform on par with a benchmark doesn't usually require too much skill on the part of the fund manager, he just has to literally mimic the index.
When a mutual fund consistently outperforms its benchmark indices, it indicates consistency in its performance. Hence, as a mutual fund investor, you should invest in funds that beat their benchmark on a consistent basis.
Also, when comparing a scheme with its benchmark, ensure that you consider the performance of the fund over a longer time frame and not just a short time frame. Look at the 1 year, 3 year and 5-year returns.
Fund managers are well aware that their performance is evaluated against certain benchmarks. In some cases, to hide their poor performances, they might choose a less stringent benchmark to use as a comparison.
However, the benchmark performance is only one way to choose a mutual fund.
Financial advisers suggest that you understand your own risk profile and evaluate your needs before taking an investment decision.
Funds that have outperformed their benchmarks
Conclusion
A benchmark is needed mainly to evaluate the fund manager's performance. Outperforming a well-selected benchmark consistently should be every fund manager's aim.
But keep in mind that, checking whether the fund has outperformed its benchmark is not the only criterion to select the scheme. It is just one of the important factors to invest in mutual fund schemes.
You should verify if a mutual fund has outperformed its benchmark over several years with a considerable difference.
Investing in mutual funds online is very simple and paperless. Simply log in to your Groww account, choose a fund, and invest using net banking – exactly like you would when shopping online.
Start investing in mutual fund early and stay invested for longer duration to get its true benefit. Here are the top 10 mutual fund for you to bet in 2019, check out Best mutual funds to invest in 2019.
Happy investing!
Disclaimer: The views expressed in this post are that of the author and not those of Groww