We're all very busy in our day-to-day life.
Sometimes we tend to focus so much on our short-term financial goals, that we lose track of our long-term goal.
Now, I want to be well aware of my short and long-term goals (and so should you)
Achieve Financial Independence: Start Planning Now
So, once every few weeks I review my long-term financial goals and ask myself just 3 questions. I believe these three questions will help me stay on track with my long-term investment goals.
Once I answer these three questions, everything else falls into perspective.
Believe me, you can also try this.
3 Questions regarding finance that you need to ask yourself
1. Am I meeting my short-term budget to save up for my long-term financial goals?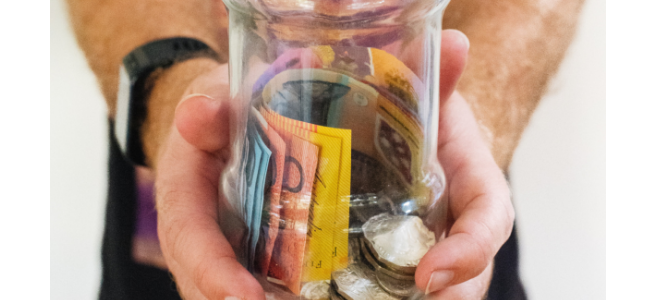 Like many of you, I also struggled to spend within my budget every month.
I had a perfect budget. It was idealistic enough to save for big goals, but realistic enough to cover all my expenses and I also had some room to spend for a weekend party with friends.
But somehow, I over-stepped my budget every month.
A few times it was because I went on a short trip with friends.
Other times, it was a new, one-off expense that would crop up from nowhere (Even clothes are so expensive these days, aren't they?).
You need to rethink your idea of saving money (ASAP!)
I always told myself that once I get my salary or my hike, I really start saving and reach my target next month.
But you guessed it right, next month was exactly the same.
So, what did I do?
I started investing in mutual funds through SIP.
Systematic Investment Plan (SIP) is an option of investing a fixed sum in a mutual fund scheme on a regular basis i.e. predefined regular interval. It is similar to regular saving schemes like a recurring deposit.
It is one of the best ways to invest and is a tested method of minimizing risk and yet enjoying good returns, by regular, periodic investment, over a long horizon.
SIPs enforce financial discipline in me without any effort.
The magic of compounding kicked in and within a few years, I moved way ahead in my financial graph.
2. Do I invest first or spend first?
There are two kinds of people.
The first kind of person believes in spending first and invest whatever they are left with.These are the kind of people who are looking for short-term satisfaction or looking to fulfill their short-term goals.
Two mistakes every Indian makes with their money
The other type of person plans smartly.
This is where you need to start paying attention.
He/She invests first and then spends the remaining amount of money
I used to belong to the first category of individuals. I used to spend lavishly before I invested a sum at the end of the month.
Some months, I wouldn't invest my desired amount and some months I wouldn't invest at all.
Spending more than investing will give you immediate satisfaction in the form of purchased goods or service but it will not hold benefit or add value to your long-term financial goals.
Well, I'm glad I'm not that person anymore.
I invest first and then spend the remaining sum. I understand the importance of having a future financial goal and that's my priority.
30 Things About Money You Need To Learn Before You Turn 30
I make a conscious decision to invest a certain amount in various financial instruments while having a minimal expenditure margin.
All of us are spendthrifts. Some of us want that latest pair of Nike's, some of us want a bike.
It's all about how you channelize your investments.
But always remember to think for the long-term and remember, investing is a long-term gain.
Also Read: How Much Salary To Invest In Mutual Funds?
3. Am I saving enough to retire comfortably?
How much do you need to retire comfortably?
By now, you've likely heard the conventional wisdom.
Your savings should amount to 10-12 times your current income.
For people approaching retirement, those figures can be a source of panic, denial, and dread.
While there's no magic amount you should strive to attain, there are some questions you can ask yourself to determine your optimal "number."
5 pre-retirement mistakes all of you will make!
A truly independent person would wish to remain independent even after retirement.
Mutual fund schemes offer various easy, smart and convenient options to meet specific needs of investors. Many investors want regular income even after retirement, similar to receiving a salary.
For this, mutual funds offer  Systematic Withdrawal Plan (SWP).
Through SWP,  you can earn a fixed sum every month.
SWP can be the best option after retirement for those who do not get a pension, once they stop working. SWP can act as a pseudo pension for them.
Also, in February 2018, SBI Mutual Fund launched Bandhan SWP.
It is a unique facility that allows you to systematically withdraw money from your investments with the fund house and transfer it directly to the account of a beneficiary (an immediate family member).
This is a unique solution offered by SBI Mutual Fund, that helps you make regular payouts which the beneficiary can use for monthly sustenance, additional financial support, lifestyle maintenance or recurring expenses.
In Bandhan SWP, you can have any immediate family member as the beneficiary of the SWP. It is also a tax-friendly investment solution.
With the launch of Bandhan SWP, an investor can give a fixed amount to their loved ones also, at fixed intervals. The facility can be used extremely well by middle-aged investors and those approaching retirement.
Conclusion
There are many things that I'm working on to improve my financial planning.
In a dynamic world, such as our's, good enough isn't perfect.
But now, I am confident that I can improve upon a few financial areas, from the positive reinforcement of the small actions I've already taken.
It is really a virtuous cycle that anyone can start.
Why mutual funds are best for achieving financial independence
So, go ahead and ask yourself the same 3 questions.
Infer upon your answer and make your own financial plan to success.
I'll wait for you.
If you've decided to become financially independent by investing in mutual funds, you need to set a goal.
It might take a while before you reach that goal, but It is necessary that you remain patient during this period. Reacting to short-term volatility can negatively affect your investments in the long-term.
Investing in mutual funds online is very simple and paperless.
Simply log in to your Groww account, choose a fund, and invest using net banking – exactly like you would while shopping online.
Happy Investing!
Disclaimer: The views expressed in this post are that of the author and not those of Groww