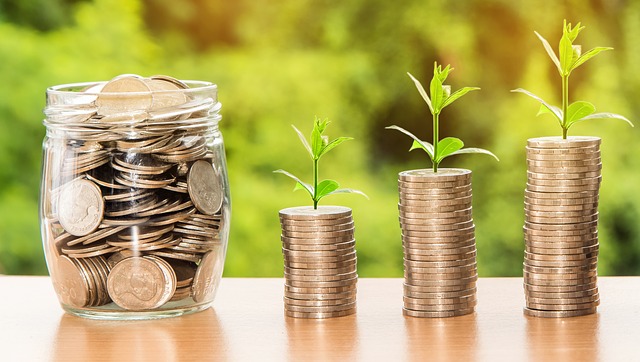 Fixed income investments are those which provide a stream of fixed returns at a specified interval of time. Though the actual amount of payment may vary, the rate remains the same.
Fixed-income assets are debt instruments that regularly fetch a fixed rate of return in the form of interests and repayment of principal at the time of maturity of the instrument.
As, the returns are periodic in nature and at a pre-determined rate, these are not as risky as equities and derivatives.
Some of the fixed income instruments are bond funds, post office savings schemes, company deposit, certificate of deposit, exchange-traded funds (ETF) and money market funds.
How Do Fixed Income Assets Work?
Fixed income refers to the interest payments received by an investor, based on the creditworthiness of the borrower and current interest rates.
Generally, fixed income securities such as bonds pay a higher interest for longer maturities. These interests are known as the coupon rate.
The borrower is ready to pay a higher coupon rate for being able to borrow funds for a longer period. At the end of the term of security, i.e. at the time of maturity, the borrower returns the principal value known as "par value".
Best Government Fixed Income Investment Options
Below is a list of the most popular fixed income options that Indians frequently invest in.
1.Public Provident Fund
This is the most popular fixed investment long term scheme run by the government of India. It has attractive interest rates that are exempted from tax. The investment period is for 15 years with an extension option of the same in the block of 5 years. Even there is a taxation benefit on the amount of investment of up to Rs.1.5 lakhs under section 80C per year.
2. Listed Public Sector Undertakings Bonds
These are bonds that are issued by government entities and thus a very low risk of defaulting. The interest on these bonds is completely exempt from income tax. However, the capital gains, if any, are taxable.
3. Senior Citizen Savings Scheme
This is a good investment option for investors over the age of 60 years, low tax bracket and who seeks a regular stream of income. This investment in this scheme is for 5 years which can be further extended by another 3 years. A maximum investment of Rs. 15 lakhs is allowed under this scheme.
4. Others
Pradhan Mantri Vaya Vandana Yojana (PMVVY), Post office recurring deposit, Bank fixed deposit, Kisan Vikas Patra, National savings certificate, etc.
What Makes Up Fixed Income Investment Funds?
The first thing to understand here is that there is no different domain in mutual fund category called fixed-income investment. You have to identify and differentiate the mutual fund based on the portfolio of the fund, its investment style and expected returns. Some of the common fixed income-generating mutual funds are as follows:
1. Exchange-Traded Funds (ETFs)
These funds are listed and traded on the stock exchanges. Nifty, S&P, BSE Sensex are some of the indexes these funds associate with. ETFs can be traded in the cash market on a day to day basis. Gold ETF is one of the popular choices of the traders among all its offerings.
2. Debt Funds
These funds invest in safer avenues like government bonds, corporate bonds, and other related securities. These are stable return funds that do not invest in the share market, thus avoids volatility and risks associated with the market to a large extent.
3. Money Market Funds
These are funds that invest in a very short period of instruments like up to 90 days. Due to its short term instruments that reflect the current interest rates, the fund is highly affected by the ongoing interest rates in the economy. The fund comprises of commercial papers, short term certificates of deposits, banker's acceptance, etc that generates steady income.
Features Of Fixed Income Investments 
1. The taxes imposed on fixed income investment funds are either short term capital gains or long term capital gains. Short term capital gains being added to your income and taxed based on the tax slab.
The long term gains are taxed at 10% without indexation and 20% with indexation benefit.
2. The fixed-income investment fund is focused on generating fixed income for the investor and not on capital appreciation of the fund.
3. In fixed income investment funds, debt funds offer a better return than money market funds in the long run, but it is ETFs which garner more profit with their equity-like functioning.
These are actively managed by fund managers who regularly adjust the portfolio to manage the portfolio in line with the changes in the interest rates and the economic conditions.
Being highly liquid in nature, these can be accessed by the investor and withdrawn whenever they require.
The fund aims to keep a stable return in the face of market fluctuations and adverse economic conditions.
Conclusion
Now you have a fair idea of fixed income-generating investments and fixed income investment funds. You have an option to either directly invest in fixed income investments or can invest via a mutual fund.
Both avenues have their own pros and cons. So you should carefully analyze your risk and return profile before selecting the most suitable investment avenue. 
Fixed income investments can be considered as a safer investment option, but yet timely analysis of your portfolio will be fruitful. As the saying goes, " no risk no gains", likewise, the return of fixed investment might be lower as compared to other investment options.
---