UAN or Universal Account Number is a number that is of vital importance to you if you are a salaried employee, who contributes a part of his/her income towards the Employee Provident Fund.
The reason being, UAN is a unique identification number that is linked to your EPF. In this article, we will cover in detail, all that there is to learn about the Universal Account Number. 
What Is Universal Account Number?
The Universal Account Number is a 12 digit number that each member of the Employee Provident Fund is allotted against his/her name.
This number remains constant throughout an employees' professional life. In case the employee changes his job, he is allotted a new member ID under EPF, however, his UAN remains the same. So this number helps you in tracking your total EPF contributions, under your previous employer(s) as well as current employer, all in one place.
Since a part of your salary gets accumulated in the EPF account, it is important for you to know exactly what UAN is and how it is relevant to you.
Read more: Mutual fund vs PPF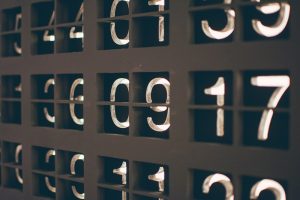 How Does UAN Help Employees?
UAN creates a single unified account for viewing and managing an employee's EPF contributions, thereby enhancing convenience.
Getting UAN, PAN and KYC verified, serves many benefits, including easier and quicker new employee verification and profile validation.
UAN can be used to get the PF statement, through the mode of your choice- online or via SMS.
UAN plays a vital role in ensuring that the PF of the employee cannot be withheld by the employer.
Employees can easily track their PF contributions from time to time and ensure that the due amount has been deposited regularly.
It facilitates easy PF balance transfer when an employee changes job.
Documents Required For Creating UAN
Applying for a Universal Account Number is required, especially if it's your first job. Getting a UAN is a fairly straight forward process. In order to apply for a UAN, the following documents are required-
Aadhar card: This is one of the most essential documents because it is linked to your bank account as well as your mobile number
PAN card: PAN card is one of the important documents that is required
Bank account information: Basic bank account information such as bank account number, ISFC code, and branch name
ID proof: Photo affixed official documents such as driving license, passport, Aadhaar card, voter ID
Address proof: Any utility bill under the name of the applicant such as ration card, rent agreement, etc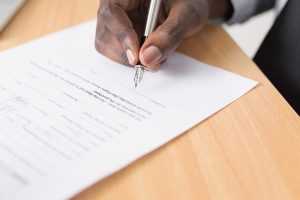 Withdrawing/Transfer Funds Using UAN
Before UAN, the transfer of PF balance was a very tedious and stressful task. As a result, it caused a lot of inconvenience each time someone changed his/ her job.
UAN has proved to be a game-changer here. Now, the entire process of PF balance withdrawal or transfer has been made very simple just with the help of UAN.
All the PF accounts (from previous and current employment) can be transferred/ withdrawn together with a single UAN.
UAN helps one to manage the PF account online after the KYC verification.
You get a monthly update on your mobile on deposits made by the employer in the PF account.
Linking of the PF account to UAN provides a sense of credibility to the employer and thereby reduces the extent of verification required.
As the PF balance can now be transferred as it is, there is no need to withdraw your existing PF balance, just because you intend to change your job.
How to Find Your UAN
All said and done, you must be wondering if you have a UAN, if yes; where can you find out your UAN.
You'll find it under the EPFO's Unified Member Portal for UAN related services. The 'Know your UAN status' option under the 'important links' section, will lead you to your UAN.
After this, you are just required to input your basic details such as the EPF account number, name, mobile phone number, and date of birth.
On the successful submission of these details, you will get an authorization PIN on the registered mobile number. Just enter this PIN and the UAN will be sent to your registered mobile number and email.
Yes, it's that simple.
Read more: 30 best mutual funds to invest in 2019
Disclaimer: The views expressed in this post are that of the author and not those of Groww.