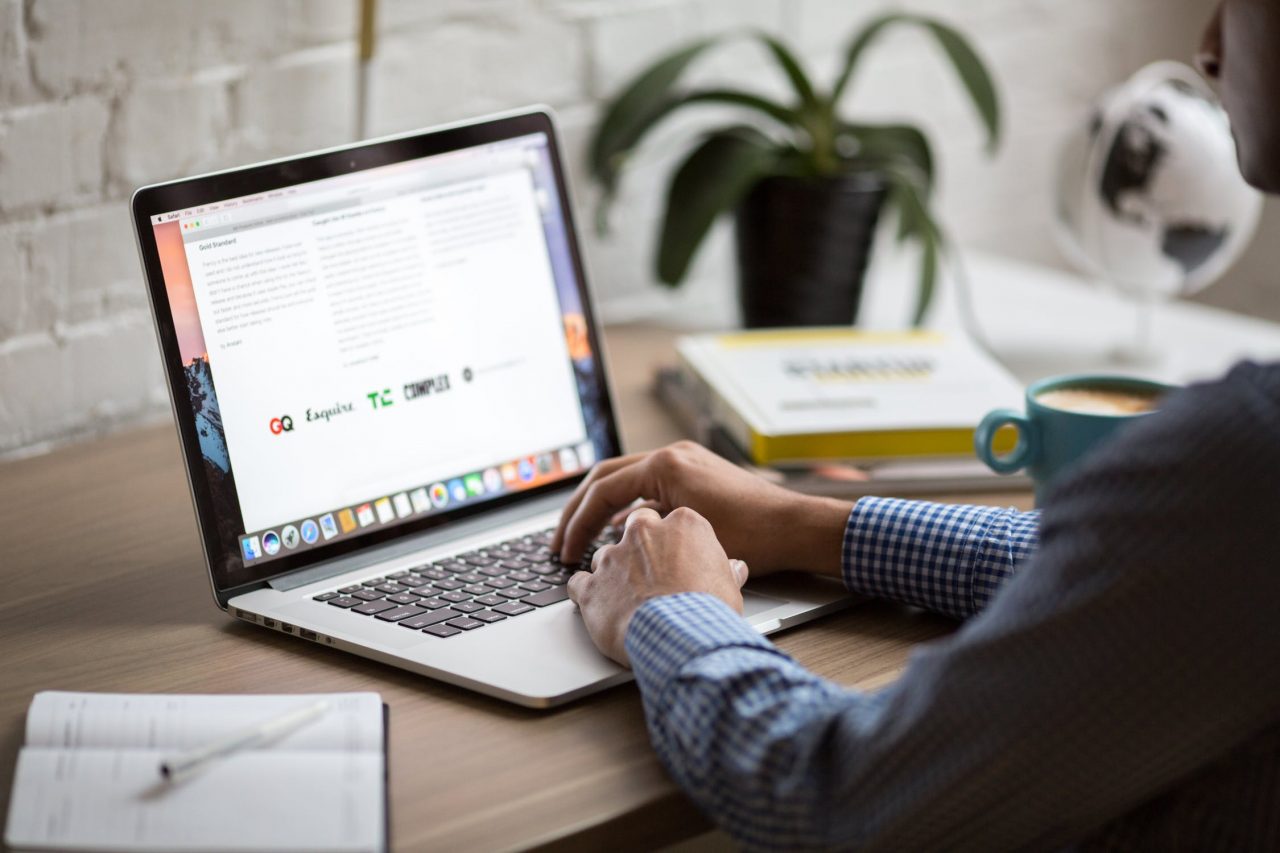 Adding the Biller for starting SIP in Mutual Funds
Adding a biller is a compulsory step to successfully starting SIP online on Groww.
Once you've made the initial payment, your first SIP installment has been paid successfully. To ensure that the next SIPs get auto-debited every month, you will need to set up a biller.
Setting up a biller is a one time process. You don't need to add it again when you start another SIP.
Also, if the biller is not set up, the next SIP installment will fail and the SIP amount won't get deducted.  
Here are the steps to add a biller in your bank.
Copy the 15 digit Unique Registration Number (starting with BSE…) that you got after making the first transaction. You can find this number here –

In MY SIPS section on your Groww account. Click here to go to 'MY SIPS".
In your registered email account. You would also have received SIP confirmation email. You can search 'SIP started successfully' in your mailbox. In the email, you will be able to see your URN number starting with 'BSE…". Copy it.

Log-in to your bank's internet banking and follow the following steps –

Click Bill Payments
Click Register/Add New Biller
Select Biller – mutual funds
Select Company – BSE ISIP or BSE Ltd
Add the "Unique Registration Number"
Select "Auto Pay" and "Pay Entire Bill Amount"
Confirm to submit the request
Within 3 working days, you will get SMS from your bank approving the new biller. Once the biller is approved, your monthly investments (SIP) is set. You can manage and track the investments on Groww dashboard.
How to Add Biller Through HDFC Bank
Step 1: Click BillPay & Recharge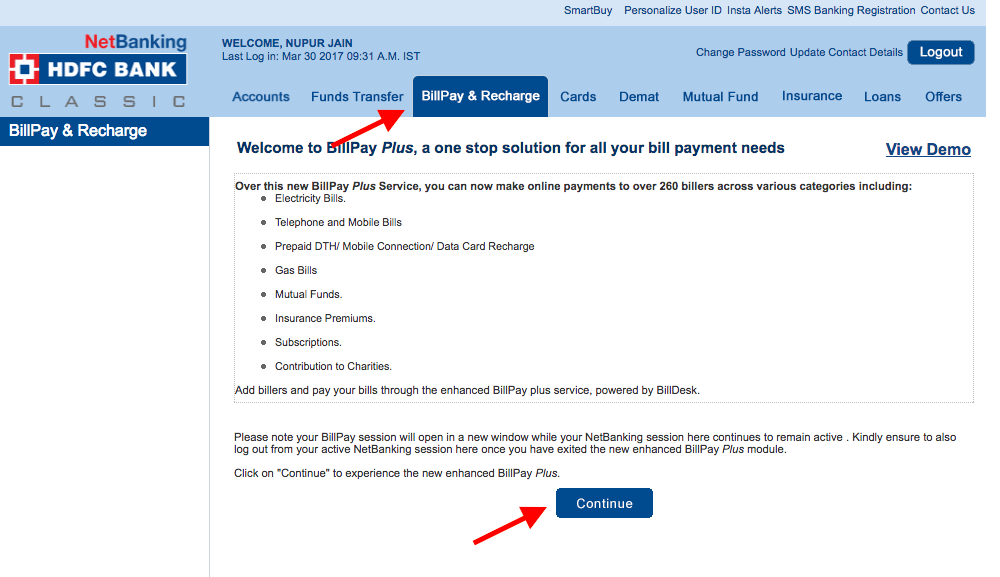 Step 2: Click on Mutual Funds

Step 3: Click on BSE Limited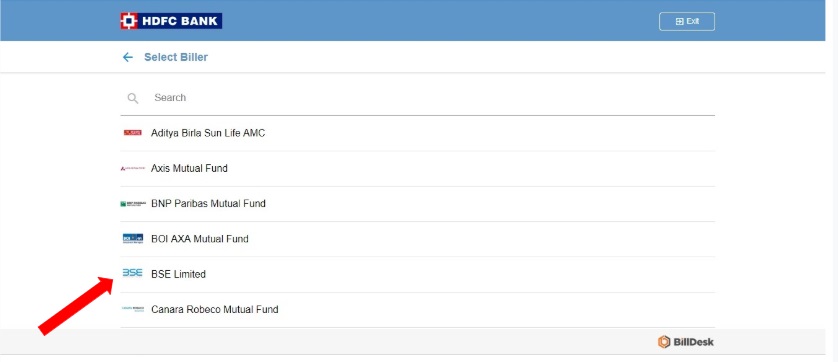 Step 4: Add the URN and other essentials (Nickname can be anything of your choice)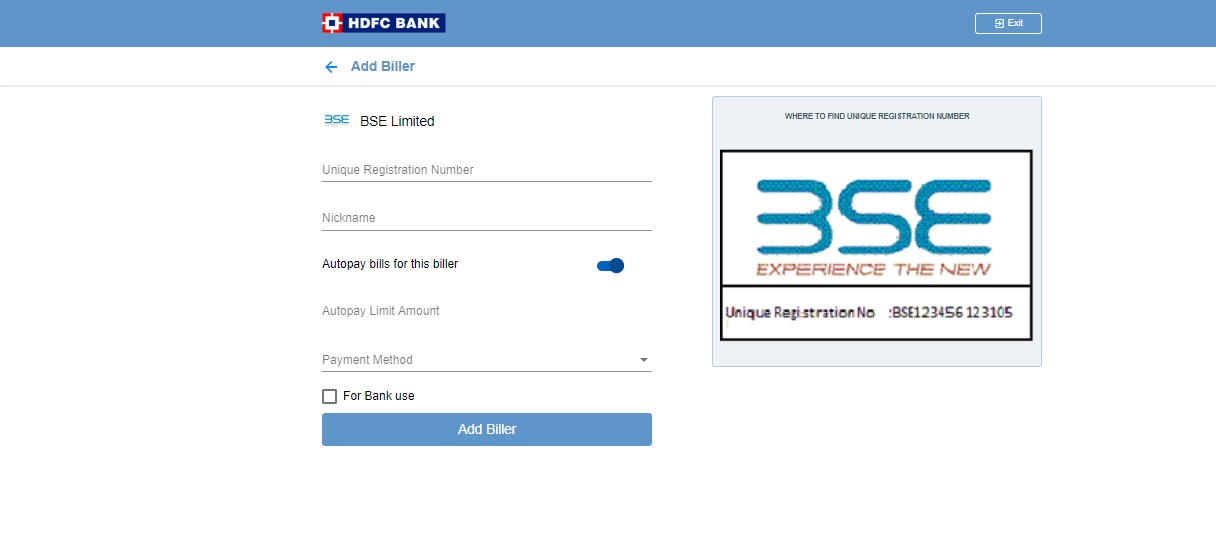 Happy Investing!