We all know the fascination one develops when investing and trading in stock markets.
However, not everybody here is successful. Markets have a funny way to make us wealthy and at the same time bring us down, once we start considering ourselves better than the market.
All in all, people who have aced the philosophy of investing are people who have always considered markets to be supreme and have stayed humble irrespective of what the situation is.
And when the markets have blossomed, they have made the most out of it mainly because they did not run away from when the markets were bad.
There are few players in India who have mastered the art of investing through sheer perseverance and patience. Therefore in this article, we will discuss about five Indians who have aced the stock markets.
Let's begin!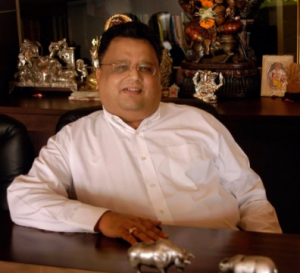 Commonly referred to as the 'The Pied Piper of Indian Bourses' and Warren Buffet of India, Rakesh Jhunjhunwala has been one of the most respected faces in the Indian stock markets and manages his own portfolio as a partner in his AMC (Asset Management Company) Rare Enterprises.
He started off with a very humble beginning, Mr. Jhunjhunwala completed his Chartered Accountancy (CA) in 1985 and entered the stock markets right after that. Though his father supported his passion but did not help him financially.
Therefore, he took to himself to understand the nitty-gritties of the stock market. Mr. Jhunjhunwala made his first profit in the company Tata Tea where he bought 5,000 shares of the company at INR 43 and sold them for INR 143 per share.
Thereafter, he made investments in various small cap companies which have now become large caps in the market (such as Titan, CRISIL, Sesa Goa, Tata Power Ltd.)
Rakesh Jhunjhunwala believes that committing mistakes and learning from them have been his mantra in the market. He has always thought the markets to be supreme than any individual.
According to him, if we do not get this principle right, we will never be able to earn money in markets in the long run.
Some of Mr. Jhunjhunwala's top holdings are Federal Bank Ltd., Spicejet Ltd., Prakash Industries, Escorts Ltd., Aurobindo Pharma Ltd., Zen Technologies, Lupin Ltd., Rallis India, DCB Bank, Delta Corp. His total net worth is estimated to be around $3 Billion (As on June 1, 2018).
30 Things About Money You Need To Learn Before You Turn 30
2.Vijay Kedia
Born in a family of small stockbrokers, Mr. Kedia has been fascinated by the stock markets since a very early age.
Though he did not know much about the markets, his love for the market drove him through and he started with his investment career at the age of 18.
6 Techniques to Survive the Bear Market
As he was a novice in the market at that point in time and had to support his family after his father passed away, he incurred massive losse in the beginning.
As things were not falling in place, Mr. Kedia moved to Mumbai.
It was only after a certain point in time that he gave up trading and started investing for a long-term in the stock markets. He started with reading newspapers, magazines and annual reports of companies to get a hold of the industry and markets.
The first stock that he invested in was Punjab Tractors and earned five times the money he had invested in three years. In 2004-2005, he invested in companies that were considered worthless at that point in time namely, Aegis Logistics, Cera Sanitaryware and Atul Auto.
His hard work and perseverance paid off as his money multiplied by more than 100 times in these investments.
Here's how you can make an extra buck, without working too hard!
Some of Mr. Kedia's top holdings today are Repro India Ltd., Everest Industries Ltd., Sudarshan Chemical Industries Ltd., Kokuya Camlin Ltd., Lykis Ltd., Vaibhav Global etc. His net worth is more than 1,000 crores presently.
3.Porinju Veliyath
Porinju Veliyath also known as the "Small Cap Czar" is an Indian investor based out of Kochi. He not only manages his own portfolio, but also runs a management fund named Equity Intelligence India.
He is a core believer in India's growth story and deeply interested in small cap undervalued stocks.
Completing his LLB, Mr. Veliyath got deeply influenced by the markets and started with his career as a floor trader at Kotak Securities and then joined Parag Parikh Securities and Geojit Securities as a research analyst and fund manager.
Post that, he opened his own fund named Equity Intelligence focusing purely on the concept of value investing in Indian equities.
Impact of Elections on the Markets and Mutual Funds (2018)
Some multi-bagger stocks that he has identified are Kitex Garments, Balaji Amines, KRBL Ltd., Piramal Enterprises, Biocon, Wockhardt, Orient Paper, Force Motors etc.
Mr. Veliyath makes wide appearances on televisions and discusses the path for India's future glorious years to come. He is also very active on Twitter and has more than 1 million followers, inspiring the young generation investors.
Currently, he manages a portfolio of 1,200 crores.
4.Raamdeo Agrawal
With a humble beginning in a small town in Chhattisgarh, Mr. Agrawal came to Mumbai to pursue Chartered Accountancy (CA).
He developed a deep interest in the markets and in 1987 and co-founded a sub-broking firm Motilal Oswal Financial Services Ltd., which today is a diversified financial services firm (Investment Banking, Mutual Funds etc.).
Looking at the huge potential in the motorcycle business, Mr. Agrawal's first multi-bagger stock pick was Hero Honda in 1997. He made massive money in this stock. He follows the common adage "Value is what you get, price is what you pay".
Motilal Oswal Mutual Fund: Details of a Stellar AMC (and Best Mutual Funds)
In one of his recent interviews, Mr. Agrawal also discussed about the three Ds to be successful in the stock markets namely Discipline, Diversification and the quality to Differentiate between value and price.
If we follow these three Ds, we are bound to make money in the market.
His net worth is around $1 billion and some of his top holdings include Maharashtra Scooters Ltd. and Motilal Oswal Financial Services Ltd.
5.Ashish Kacholia
One of the media shy investors, Mr. Ashish Kacholia is known for his multi-bagger picks in the mid and small cap space.
After completing his Production Engineering and Masters in Management Studies (MMS) from Jamnalal Bajaj Institute of Management Studies, Mr. Kacholia has worked across various firms in the financial industry space such as Edelweiss Capital Ltd., Prime Securities and currently serves as an Independent Portfolio Manager and Director (Research) for HNIs at Lucky Securities Pvt. Ltd.
Many stocks picked up by Mr. Kacholia have given exceptional returns. He also believes in testing the robustness of his portfolio.
He does it in an unorthodox manner. Say, if the overall market momentum is weak, he dumps some part of his portfolio to check the resistance pattern.
If the stock manages to perform well under this crux situation, Mr. Kacholia increases his holding in the company or else sells the stock entirely.
Currently, his top holdings include KEI Industries, Majesco, KPIT Technologies, Vaibhav Global, Mold Teck Packaging, NIIT Ltd., Khadim India Ltd.
Conclusion
The investors discussed above did not start getting instant profit. They had to toil hard to understand how the markets work and also began with initial failures.
However, their principle of not giving up and investing for long-term paid off in the future.
Today, these investors are an inspiration to many young investors and can be witnessed in various television appearances. Don't forget to catch them live next time in an interview.
Happy Investing!
Disclaimer: The views expressed in this post are that of the author and not those of Groww