ELSS stands for equity linked savings scheme. An ELSS is a diversified equity mutual fund. It means that it is a mutual fund that invests mainly in stocks and is not focused in any particular sector or category. The maturity/lock in period for ELSS is only 3 years. Due to this feature, it is a less risky way to invest. Amongst all the tax savings schemes this is the only one which gives the proper feel of pure equity. Even though ELSS has some risk involved, but with minimal lock in period, it has emerged as the most attractive tax saving vehicle today.
1. What is ELSS?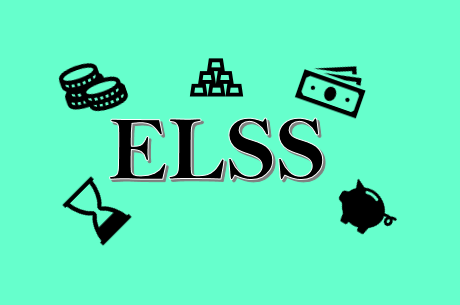 In simple words, it is a savings scheme linked to equity. A savings scheme must always be focused on a long-term basis for returns. Even though ELSS is a 3-year scheme it's the shortest savings scheme by far.
ELSS is like any mutual fund that pools your investments into equity markets. However, it stands apart from a regular mutual fund in one major way. ELSS carries a tax benefit on the amount invested, and therefore you must lock-in your investment for three years.
2. What are Features of ELSS?
Surrogate route to direct stock markets
One can invest in small amounts through SIP
3-year lock in period provides a habit for long term investment
Tax benefits under 80C
Potentially good for higher returns
3. Who can invest in ELSS?
Section 80C of the Income Tax Act provides tax benefits to a person who buys units of ELSS, either in his own name or jointly. Individuals and HUF (Hindu Undivided Family).
4. What is the amount range for investment?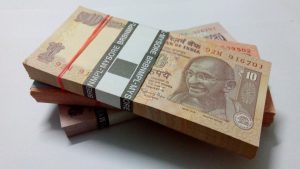 The minimum amount of investment is Rs 500. There is no maximum limit for the investment. But to claim tax deductions under 80C only a maximum of Rs1.5 lakhs can be invested in it.
You can do the investment as a lump sum or through a systematic investment plan(SIP). It is one of the best ways to invest, save tax and build wealth over a long period of time. SIPs are a tried and tested method of minimizing risk and yet enjoying good returns, by regular, periodic investment, over a long horizon.
5. How is tax saved in ELSS?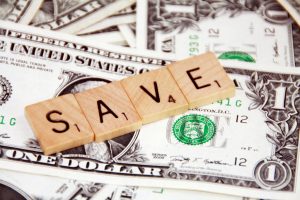 Investments made in this scheme are eligible for deduction from gross total income under Section 80C of Income Tax Act. Rs.1.5 lakh of investment qualifies for tax benefits under the same section.Your gross total income is reduced by the amount you invest in the scheme. If you are paying a tax of 20.9% you can save upto Rs.20, 900/- on an investment of Rs.1.5 lakh in ELSS.
Get tax exempted twice in 6 years!
You can withdraw your investments in this by the end of 3 years, and when you re-invest the same, you again get tax exempted under 80C. This gets you tax exempted TWICE in 6 years. This loop can keep continuing.
6. How Does ELSS Compare with other options?
ELSS has the shortest lock-in period compared to any other tax savings scheme and PPF carries a maturity period of 15 years. Also, the National Savings Scheme has a lock-in period of 6 years. For more details on various schemes under article 80C, take a look at this blog https://groww.in/blog/various-options-to-save-tax-under-section-80c/
7. What are Benefits of ELSS?
Minimum investment is only Rs.500
Tax exemption under article 80C
Tax-free returns after the lock-in period
Shortest lock-in period of only 3 years
Investors have the advantage of investing through SIP
Some schemes offer free Life Insurance Cover and also Personal Accident Death Cover
Provides better returns than the traditional investment schemes like PPF, NSC, and ULIPs
Profits obtained after the lock-in period are also completely tax-free
8. How to evaluate an ELSS?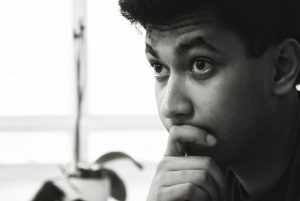 One must take into account the management style of the particular ELSS, as to whether they invest in value or growth stocks.The most important benefit of this is that it allows the investor to choose their funds based on their risk threshold.
9. When to purchase ELSS?
Entering into ELSS, to take advantage of dividend declarations or a lower NAV when the market falls is not considered an optimum solution. Don't wait till the year-end to make your investments.
10. How to invest?
ELSS gives 2 options for investments.First through a lump sum or second through SIP. Identifying the scheme and starting a SIP would ensure that the investor benefits from lower acquisition cost in a volatile market. Investing periodically also spreads the burden and makes a good investment habit. You can invest in ELSS without any paperwork on Groww.
11. Should I invest in Growth or Dividend ELSS?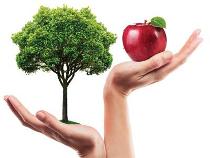 If you choose the Growth option it ensures compounding your capital in the mutual fund invested.The final amount can be redeemed once at the end of the lock-in period. But, the dividend option gives you some amount for various periods of time.It offers some liquidity even during the lock-in period. This dividend paid out can be further invested in other mutual funds depending on the investor's portfolio or re-invested back into ELSS. From the tax-view, both options are equally efficient since dividends are also tax-free.
Conclusion
Investing is a means to safeguard our future as well as the future of our near and dear ones. Making it a habit right from childhood leads to better investors in the future. Choosing a right investment plan is a hectic task. Our aim should be to obtain maximum returns in a small period of time. Whereas, ELSS serves both these purposes and stands out as one of the best investment schemes in today's scenario. Now you have all that you need to know to start investing in ELSS.
Start investing in the best ELSS funds.
Happy investing!