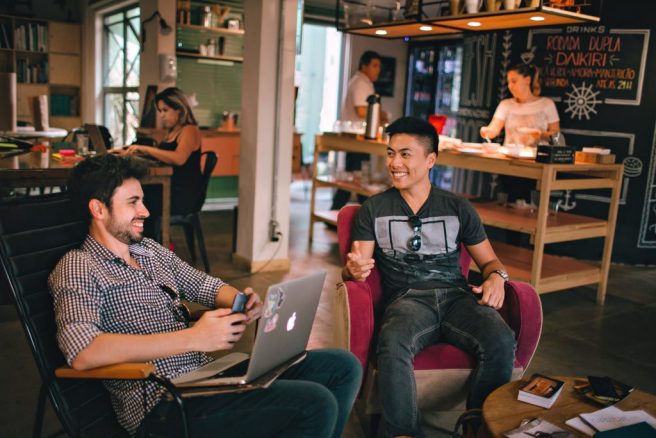 Technology has caused the biggest shift in the banking sector in hundreds of years, changing the way that banks engage with customers and even with each other.
The shape of established retail banks especially is changing, spurred by the challenge from fast, focused digital new entrants who are chipping away at revenue streams.
If you are a banker, online shopper, a tech savvy person, or even a regular bank customer, you must have definitely heard the word "digital banking".
Interestingly, most people have a different take on digital banking. There is a lot more to digital banking than just a few features that we can see on the surface.
In this article, I will outline all the features of Digital Banking you need to know.
Digital banking: From Revolution to Evolution
Digital banking is the digitization of all traditional banking activities and programs that historically were only available to customers when physically inside of a bank branch.
This includes activities like:
Money Deposits, withdrawals, and transfers
Checking/saving account management
Applying for financial products
Loan management
Bill pay
Account services
Whenever a new concept, like digital banking, comes on the scene, a lot of companies ask themselves the same questions:
Is this just a passing fad, or is it here to stay?
In the long run, will the concept measure up to all its high expectations?
Technology boom has been the major driving force behind the expansion of banking business in India and across the world during the last 20 years.
Now, internet and mobile access are available even in remote corners of the world linking people and organization across the world like never before.
The technological revolution over the years has transformed the expectation level of customers and the way of functioning of organizations.  First impact was felt in improving operational ease, but it was just the beginning.
The next stage of digital banking was to meet increased customer expectation levels. This compelled banks to come out with better innovations, products and services to ensure customer satisfaction and delight.
Digital Banking redefined the style of banking.
Today, customers manage their banking transactions at the comfort of own drawing-room without the involvement of banking staff.
By the end of last century, banks began offering 24 x 7 service to customers by harnessing technology, but now customer carry 24 x 7 banking facility with them, in their smart phones.
Digital banking: The Features
Digital banking services are banking services that are offered to a customer on their internet-enabled computer, smartphone, or tablet. This form of consumer banking is far better than actually visiting a bank.
Digital banking has offered many comfortable features and possibilities to people. Top 10 features are:
1. Online Banking
The online banking feature provides you the luxury of banking anytime and anywhere.
Throughout the year, website services are offered round the clock for internet banking; except for time needed for website maintenance.
To facilitate online use, most banks that offer online banking provide a host of high quality, technological solutions that make your banking experience easy and fast.
Most online banking systems offer the same common features, with only a few exceptions, and most of these services are given to customers free of charge.
Some of the common online banking features and services include:
View a summary of your account and transaction history
You can view or print your account statements and balances
Set up online payments and direct deposit services
Reorder checks for your account via the web
Some services allow you to export your account histories to third-party accounting software
Transfer funds from one account to another or make deposits which saves a lot of time and money for you.
Other accounts and services like CDs, IRAs, and others can be managed from the online account
2.  Personal Finance Planning
These days, there is a lot of competition in the banking sector, and most banks want to have an edge over other banks to be successful.
Therefore, the banks come up with advanced websites that have several banking options.
Some of the sturdy features of digital banking on advanced websites are loan calculators, premium calculators, financial planning tools, tools to help analyze investments, budgeting, forecasting, and also tax preparation, etc.
This helps a consumer to keep alert with many different features in an effortless way. As a result, most of the financial planning can be done efficiently without the need to personally visit a bank.
3. Mobile banking options
Mobile banking is a service provided by a bank or other financial institution that allows its customers to conduct financial transactions remotely using a mobile device such as a smartphone or tablet.
Unlike the related internet banking it uses software, usually called an app, provided by the financial institution for the purpose. Mobile banking is usually available on a 24-hour basis.
Banks come up with several advanced apps that help in online banking from the smart phones.
As a result, the customers can do online banking from anywhere and at any time.
The banks make mobile friendly websites and features that help customers to bank efficiently. With just a few clicks on the mobile phones, the money can be transferred and bills can be paid with great ease.
Along with the above mentioned benefits, mobile banking is also an eco-friendly option. With the help of digital banking, a lot of paper is saved and other such areas like office space, travel, and so on are made greener.
4. Unified Payment System (UPI)
Depositing money into someone's account used to be a considerable hassle.
One had to visit the nearest branch of the respective bank and then, fill a deposit form. Once that process was done, he or she had to get in line and make the payment. This process was full of hassles and time consumption.
Moreover, one had to check the account's balance in order to confirm that the deposit was made.
Customers can now make transactions through their mobile phones from any location and at any time of the day. Thanks to the integration of the Unified Payment System (UPI) and the digital banking solutions, the customers are now able to transfer money from one account to another with much ease.
Unified Payments Interface is an instant real-time payment system developed by National Payments Corporation of India facilitating inter-bank transactions.
Money can be sent or requested with the following methods
Virtual Payment Address (VPA): Send or request money from/to bank account mapped using VPA.
Mobile number: Send or request money from/to bank account mapped using mobile number.
Account number&IFSC: Send money to bank account.
Aadhaar: Send money to bank account mapped using Aadhaar number.
QR code: Send money by QR code which has enclosed VPA, Account number and IFSC or Mobile number.
The interface is regulated by the Reserve Bank of India and works by instantly transferring funds between two bank accounts on a mobile platform.
Any UPI app can use payment and transfer fund from and to UPI enabled banks. Major UPI Apps are listed below:
5. Digital Wallet
Gone are the days when people used to carry cash in order to shop. Now mobile wallets (m-wallets), or virtual wallets, have become quite popular. With these mobile wallets, you can pay just by using your smartphone.
After demonetization, more people have started using m-wallets. Digital wallets are one of the best innovations in the field of technology.
Millions of people are making payments from these e-wallets, which are easy to use.
A look at the top trending mobile wallets:
Paytm
MobiKwik
JioMoney
Oxigen
State Bank Buddy
6. Rewards and Loyalty Program(s)
Today, there are two performance differentiators in banking; product uptake and customer engagement.
The good news is that these don't have to be mutually exclusive, the better news is that digital rewards & loyalty programs can fulfill both simultaneously.
These digitally integrated programs can challenge traditional methods of customer acquisition and retention by introducing cost-effective and measurable, reward and incentivisation capabilities.
Becoming a platform for business innovation and growth by creating more profitable and loyal customers.
For example, Citibank introduced the ThankYou program that allows earning points based on customers' monthly activities within the bank's network as well as its partners. Customers can later redeem them for various products, travel experiences, etc.
7. Non-Internet Based Phone Banking
Consumer banking has also been made more convenient on devices that do not have an internet connection. These services include SMS, Missed Call and USSD banking.
With SMS and missed call banking services you are only required to send a text or give a missed call on some specific numbers.
USSD banking lets you access a host of banking services just by dialling *99# from your mobile number and interacting with a menu.
These services present several advantages. They can be accessed from anywhere and at any time since they do not need an internet connection. They are free services and all transactions are completely cashless.
8. Digital Coupons and cash back
In marketing, a coupon is a ticket or document that can be redeemed for a financial discount or rebate when purchasing a product.
All the Indian banks give discounts on numerous items you use in your day to day life through coupons and cash back.
9. Automatic Bill Payments
How many bills do you pay every month?
For most of us, the answer is "too many".
You've got rent/mortgage, utilities, car loans, various types of insurance, student loans and all of the other subscriptions.
That's a lot of bills to juggle even if they come once per month!
Most online banks allow you to link your bills directly to your account and have them paid on time automatically. For every bill you set up, that's one less thing you need to juggle every month.
This can add up to a lot of reduced stress.
9. Secure Message Alerts
One of the most important features of digital banking is that you can receive notifications in close to real-time. These notifications can be trivial or annoying at times, but they can also save your life.
For example, you can be notified when:
transactions are completed or denied,
a bill payment date is approaching,
your bank balance has reached a specified target amount,
details of your account were changed,
there were failed attempts to log into your account.
If anything suspicious happens to your account, it's incredibly helpful to have an immediate alert since waiting too long can have disastrous consequences.
That being said, even the trivial alerts can be useful in the right situations.
10. Dedicated Remote Adviser
Remote banking makes your banking experience simple and hassle-free by dedicating a digital relationship manager for your service at all times.
You can be assured of a dedicated relationship manager at your service, for taking care of all your banking and financial needs, during banking hours or even beyond them.
You can also enjoy the privileges of all financial and service transactions, query resolutions and a host of other benefits, from the comfort of your home or office.
Since we are busy and always on-the-go, hence digital banking have tailored Remote Banking service to suit your lifestyle and choices.
Conclusion
Digitization is a paradigm shift for most legacy banks.
Digital transformation is a near-top priority for every bank today with investments soaring on technology, up-skilling staff, and innovation.
With thinning margins on deposits, stiff competition across a myriad of products and evolving consumer psychology, digitization is no longer a choice.
This huge revolution in the banking world has benefited one and all. From the employee working in a small office to a businessman running a million-dollar business, digital banking has proved to be important in their success.
With so many benefits offered for us, it is highly impossible for us to think a world without digital banking.
Happy Investing!
Disclaimer: The views expressed in this post are that of the author and not those of Groww