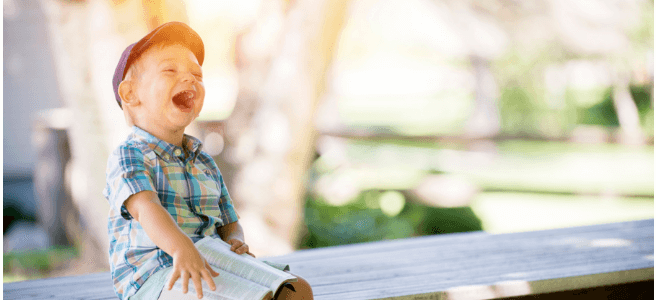 For every parent, their child is the top most priority.
The upbringing of a child requires excellent financial planning and the sooner one begins it, the better.
This is where a child insurance plan comes into picture.
It is the best financial plan, investment plan and the most suitable policy for your child as it ensures continued education and a secure future. It makes sure that the child receives all financial aid he requires for an overall development in all the years of growth.
With rising inflation in the country, parents are often stuck with questions like what is the right investment plan that one should look for.
Here is a list of 10 Best Child Insurance Policies available to Indian parents.
10 Best Child Insurance Policies
1. Bajaj Allianz Young Assure
One of the major life Insurance companies in India, Bajaj Allianz Life Insurance Co. Ltd . is a joint venture between Bajaj Finserv Ltd and Allianz SE and began its operations in 2001.
It has been in operation for well over a decade. Bajaj Allianz Young Assure Plan is one of the life insurance products offered by the company.
Features
It is a traditional participating child insurance plan, i.e, the benefits depend on the performance of the participating fund.
It has two premium paying options- regular (customers have to pay throughout the policy term) and limited.
Customers get to choose the Guaranteed Maturity Benefit (GMB).
Under this plan, the premium is calculated based on age, policy term and premium payment term.
Every year the customer gets a bonus as a percentage of GMB.
Maturity benefits are divided across a specific period of time, anywhere from 3 to 7 years.
Customers may get a terminal bonus at the end of the payout term.
If the policyholder dies, the child will get the death benefit immediately. Also, Bajaj Allianz will pay the remaining premiums. As a result, the maturity benefits are not affected.
The sum assured is usually ten times the annual premium.
The insurer will pay future premiums on behalf of the policyholder in case of accidental disability benefit.
The maturity benefits include Guaranteed Maturity Benefit (GMB), Guaranteed Additions, Interim Bonus, Vested Bonus plus and Terminal Bonus.
Customers can take the maturity benefit as per cash installment options chosen. The first installment will be paid from the end of the policy term.
2. LIC Jeevan Ankur
LIC's Jeevan Ankur is a conventional with profits plan, specially designed to meet the educational and other needs of your child.
If you are the parent of a child aged up to 17 years, LIC's Jeevan Ankur is the most suitable insurance plan for you which ensures that your responsibilities are met whether you survive or not and without depending on anyone else.
 Features
Death benefits are paid on death of the assured during the policy term, on death of child when the assured is alive, on death of child or nominee after life assured's death.
Maturity benefit is paid along with loyalty additions irrespective of survival of the life assured.
Loyalty additions are payable on the date of maturity, irrespective of the survival of the life assured.
You can choose accident benefit rider and critical illness rider.
Premiums can be paid on a yearly, half-yearly, quarterly or on a monthly basis. The monthly payment is to be made through ECS only.
The policy can be revived within 5 years from the date of the first unpaid premium.
You can surrender the policy and a guaranteed surrender value is payable on single premium and regular premium policies. Single premium policies will get up to 90% of the premium paid. Regular policies will go up to 30% of the premium paid.
3. HDFC Life YoungStar Udaan
HDFC Life YoungStar Udaan is a traditional participating insurance plan.
This plan is ideal for parents who wish to make provision for: Academic expenses that occur prior to college education, specific goals like college fees or marriage expenses etc and All miscellaneous and extracurricular expenses that occur during college/school.
 Features 
Provision to meet academic expenses of your child.
Provision for miscellaneous and extracurricular expenses that occur during college or school.
Lump sum amount is paid on maturity.
Moneyback benefit can be availed.
There are two death options that you can choose from. Classic option is when the death benefit is paid and after which the policy will terminate. Classic Waiver option is when the death benefit is paid but the policy will continue and the future premiums are waived.
The policy premium payment term is 7, 10 years or policy term minus 5 years.
You can choose the policy term as per your child's future needs.
Guaranteed additions are paid during the first 5 years of the policy years.
Accrued bonus is payable at maturity.
Tax benefits are available under Section 80C and Section 10(10D) of the Income Tax Act, 1961.
4. Reliance Nippon Life Child Plan
Reliance Nippon Life Child Plan is tailor-made for parents like you, to see your child grow up to achieve all that you dreamt for him, irrespective of life's uncertainties.
The plan ensures your child receives the guaranteed benefits at key milestones of their life, even in your absence, without the worry of paying future premiums.
Features 
Protects your child's future.
Funds your child's education.
Supports your child to set up his/her own business.
Helps you focus on your child's development.
Guaranteed periodic benefits are available.
Maturity benefit includes 25% of the sum assured, bonus and non-negative capital guarantee.
Life cover is offered for the entire policy term.
Tax benefits are available as per the prevailing tax laws in India.
5. Max Life Shiksha Plus Super
Max Life Shiksha Plus Super Plan is a Unit Linked Child Plan designed to take care of the child's future needs by building a sound corpus through market related returns and also providing life insurance benefits.
 Features 
The coverage includes family income benefit and funding for future premiums in the event the life insured dies.
You can choose the policy term and premium payment term keeping in mind your milestone.
You get a choice of 5 funds with different levels of risk.
You can make partial withdrawals to meet expenses that are not planned.
You have systematic transfer plans and dynamic fund allocation to protect your investment against market fluctuations.
In the event the life insured dies, you get a lump sum pay-out, family income benefit and funding of premium benefit.
On maturity, you will receive a settlement equal to the fund value.
Guaranteed loyalty additions are payable.
Tax benefits are available as per the prevailing tax laws in India.
6. Aviva Young Scholar Advantage
This is a non-participating, unit-linked regular premium payment plan, enabling the creation and maintenance of wealth that your child will need at important junctures in his/her life.
Features 
No liability to continue to pay premium after death of parent.
Options to choose policy term and premium payment term to help set priorities and milestones.
Choice of seven funds, with proportional and progressively higher risk and reward rates for investors.
Flexibility to make partial withdrawals at any time.
Systematic Transfer Plan and Automatic Allocation system to protect investments from volatile markets.
7. Birla Sun Life Insurance Child Plans
This is a traditional, participating, child plan, which offers assured payouts from time to time.
Birla Sun Life Insurance brings to you plans that are specifically focussed on taking care of your child's growing needs. From career choices to hobbies and interests, Birla Sun Life Insurance ensures that your kid never misses out on anything due to lack of funds.
 Features 
Flexibility to choose your sum assured
Freedom to choose your payout option out of two available options. Choose option 'A' for a policy term of 16 years or 'B' for a policy term of 16 years
Premium payment term is between 5-12 years
Minimum sum assured is 1 lac rupees
Choose frequency of premium payment out of monthly, quarterly, semi-annual and annual
Entry age for availing policy is between 18-55 years
Maximum age at maturity is 75 years
Regular bonus payouts
Terminal bonus can be paid out on maturity of policy or surrender of the same
Death benefit: Nominee will be paid the sum assured in the event of death of policy holder. Assured payouts on scheduled dates continue while fresh premium payment stops
Maturity Benefit: If the insured survives even after completion of maturity then assured bonuses accrued till date are paid out along with terminal bonus if any
Policy doesn't lapse if you stop paying premiums after 3 full years of continuous premium payment. It continues on a reduced paid-up basis
Avail a loan of up to 85% of your policy surrender value against this insurance plan
8. SBI Life – Smart Champ Insurance Plan
SBI Life – Smart Champ Insurance, a traditional participating child insurance plan, helps in securing your child's educational needs. Enjoy smart benefits through four equal annual installments after your child turns 18 years of age.
This plan offers an array of benefits, including:
Security – to ensure your family is financially protected
Reliability – to secure your child's future
Flexibility – to choose the premium payment option
Features 
Guaranteed Smart Benefits are payable in 4 equal annual installments after the child attains 18 years of age
Future premiums are waived off on death of the policyholder and the policy continues to accrue bonus
Flexible premium paying term – Single, Regular, Limited
Option to receive the discounted value of the future due installment(s) of Smart Benefits plus the terminal bonus, if any, in a lump sum amount during last 3 policy years.
Income Tax Benefit – Life Insurance premiums paid up to Rs. 1, 50,000 are allowed as a deduction from the taxable income each year under section 80C.
9. Exide Life Mera Aashirvad
The future of a child is a huge responsibility and to be able to fulfil this responsibility you are going to need to put away something for the future.
That is where Exide Life Insurance child plan comes into the picture. They afford you the opportunity to be able to create savings today which will help you pay for your child's education or marriage tomorrow.
Features 
The minimum sum assured under this plan is Rs. 3.5 lakhs and there is no limit on the maximum sum assured.
The policy offers two variants, option 'A' and option 'B', which offer various methods of paying out the benefits of this policy.
Higher sums assured are eligible for discounts on premiums.
The premium can be paid annually or monthly.
The free look period for this policy is 15 days.
It also offers a grace period of 30 days for payment of premiums.
If the premiums are not paid after 3 years, the policy turns into a reduced paid up policy.
The guaranteed life cover provided by this policy is the highest of the sum assured, 10 times the premium paid and 105% of the premiums paid.
The premium paid towards this policy are eligible for tax benefits under section 80C.
The benefits received from this policy are eligible for tax exemption under section 10(10D).
In case the policyholder passes away before the policy matures, all future premium payment is waived off.
On maturity, the sum assured will be paid out to the policyholder based on the pay-out option selected by them.
10. Future Generali Assured Education Plan
Future Generali Assured Education Plan is a non-linked, non-participating insurance plan that is designed to provide payouts at key education milestones for your child.
This plan is an ideal launching pad for your child's bright career and it ensures that your child's education is never get compromised.
Features
Systematic saving for your child
Three options to receive guaranteed payouts
Security for child's education
Alteration in mode of payment
Loan facility available
Boost benefits by opting riders
Get tax benefits
Why should you have a child plan as your investment?
| | |
| --- | --- |
| With Child Plan | Without Child Plan |
| Secure your child's for the rest of his/her life | In case of financial losses, the child's future is not affected |
| Better education without any financial worries |  Child may be deprived of adequate education or higher studies |
| In case of parents' death, daily life and financial needs of the child are met | In case of parents' death, child will be dependent on outer help |
| Adequate planning for child's marriage | Marriage expenses might be a burden on parents |
| A corpus buildup over the years to take care of your child's future |  No money, no resources. You are putting a big question on your child's future. |
Conclusion
As a parent, there's no way you would want to compromise on your children's future, especially their education. Investing in a child plan, therefore, helps you plan ahead, to ensure that your child is secure, come what may.
There are several child plans on offer, from market-linked and traditional plans, to plans with regular and lump sum payouts among many others.
You can take your pick depending on your specific requirement after weighing in the different premium and benefits.
Happy Investing!
Disclaimer: The views expressed in this post are that of the author and not those of  Groww